Day 2: Make Solid Contact With Your Irons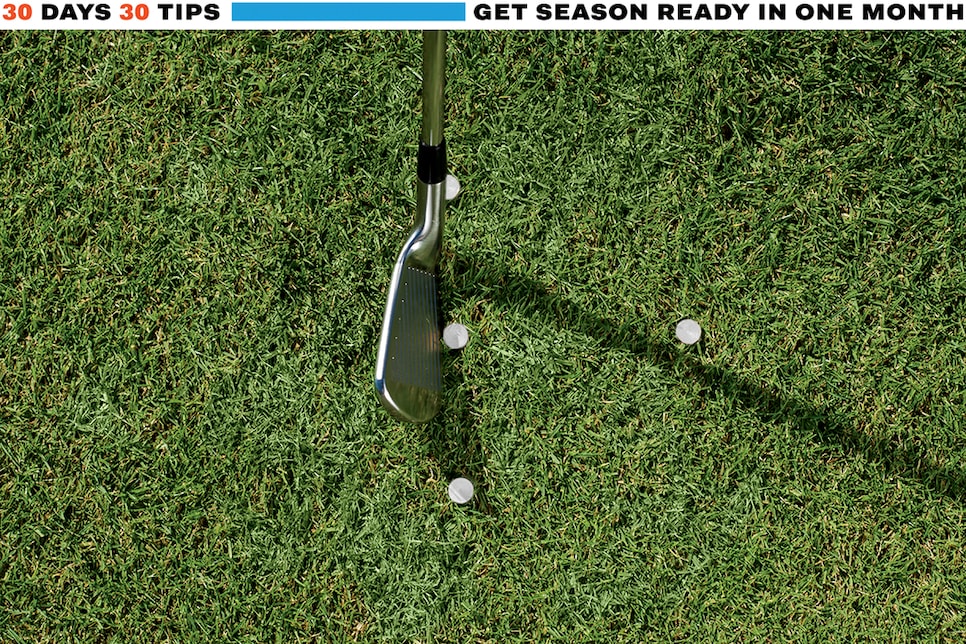 Because we're talking about primary skills, iron play is almost totally reliant on making solid contact. This drill will help establish what that feels like. Set up four tees in the ground in the shape of a "T": Two tees just wider than the head of your 7-iron, one in the ground under where the ball would be, and a fourth four inches ahead on the target line and sticking slightly out of the ground (pictured). Make a series of practice swings where you clip the middle and forward tees without hitting either of the top or bottom guide tees. After you're able to make 10 good swings in a row without a ball, add a ball into the drill and make 10 more swings. You can graduate all the way up to your hybrid and get great use from this drill–although with a hybrid the lead tee doesn't have to move.
You are using an unsupported version of Internet Explorer. Please upgrade to Internet Explorer 11 or use a different web browser.