Day 16: Master The Short Game Basics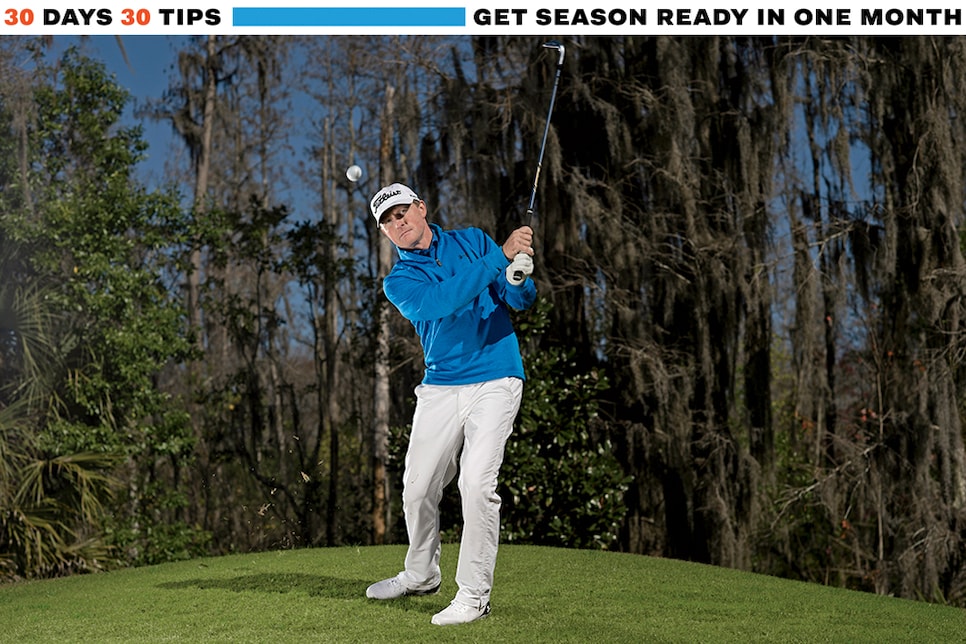 I call this exercise the "Seve" drill, after Seve Ballesteros and his short game wizardry. It's a way to give your growing skills a test in real conditions. Take one ball and work your way around the practice green, alternating between easy, medium and hard shots. After each shot, grade yourself on how it turned out. You get a birdie for a hole-out, a par for a shot inside five feet, a bogey for a shot from five to 10 feet, +0.5 for a shot 10 to 15 feet and a bogey for any shot 15 to 20 feet and a double for anything more than 20 feet away. In fifteen minutes, you should be able to play nine "holes." Record your score and keep track of both your aggregate and the specific shots out of the group that need the most work.
You are using an unsupported version of Internet Explorer. Please upgrade to Internet Explorer 11 or use a different web browser.