The Loop
Davis Love III thought Tiger Woods skipping Masters was an April Fools' joke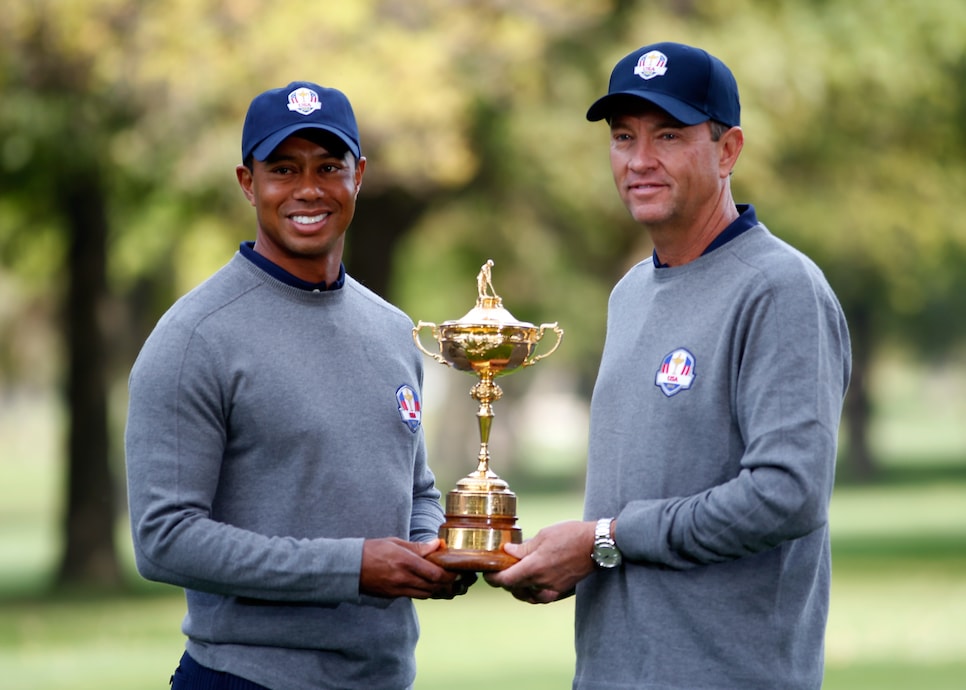 It's bad enough April Fools' Day gives inconceivable items credence. But when it calls actuality into question, that's when the holiday has gone too far.
Davis Love III found this out the hard way regarding Tiger Woods' withdraw at the Masters.
Speaking to reporters at the RBC Heritage in Hilton Head, S.C., the Ryder Cup captain initially didn't believe Woods was skipping the tournament.
"I thought it was the ultimate April Fools' Day joke," Love said, "and that he told the chairman (Billy Payne) he was going to play and everyone else he was skipping it."
Love said he hadn't talked to Tiger in a month, and didn't know how his rehabilitation was going.
"I was hoping he was going to play the Masters," Love said. "I was wrong in my prediction. He and Freddie (Couples) both not being there felt really weird."