The Loop
Davis Love III suffers broken collarbone -- and you'll probably never guess how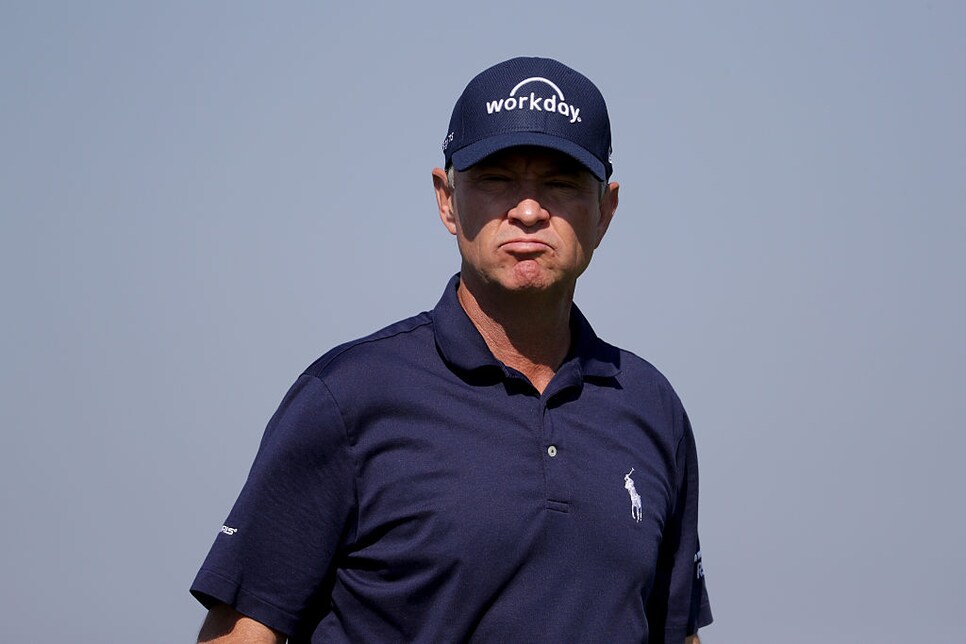 It was a great finish to 2016 for Davis Love III, who led the U.S. to victory as Ryder Cup captain and was elected to the World Golf Hall of Fame. 2017, however, is off to a rough start.
On Friday, Golf Channel reported Love broke his collarbone, and you'll never guess how. Seriously, we'll give you 100 guesses. On second thought, let's save some time and just tell you. The 52-year-old suffered the injury while snowboarding. Yep, snowboarding.
Love, who was supposed to play in next week's Sony Open, is expected to be sidelined for 12 weeks.
So what was a 52-year-old golfer doing snowboarding? And how did the injury happen?
"Davis said, 'I committed the cardinal sin of following Dru [Davis' college-aged son] down the mountain,'" Love's manager, Mac Barnhardt, told Golf Channel.
Yeah, probably not a good idea. . .