Who should Davis Love III select as his four Ryder Cup captain's picks?
The choices seem as important as ever, because four equals the most the United States has ever had. Furthermore, the fourth one will be made after the Tour Championship, only five days before the two sides meet at Hazeltine National. It's by far the latest a player has ever been added to the team and will serve as a test for whether the "hot player" theory works.
It seems, though, unlikely that there will be any true surprises in the picks. That's partly because of Love's conservative nature. It's also because four of the five most-mentioned candidates also happen to make the most sense.
The leading candidates for the next three spots, which Love will make after this week's BMW Championship at Crooked Stick, are, in the order of their finish on the final Ryder Cup points list: Bubba Watson (9), J.B. Holmes (10), Rickie Fowler (11) and Matt Kuchar (12). Also in the mix, especially based on Love's positive comments prior to the Deutsche Bank Championship, is Jim Furyk, who finished 15th on the Ryder Cup list.
Let's take Furyk first. There is much working in his favor. He's a pro's pro, seasoned and poised. These are the intangibles that led Love to name him one of his vice captains earlier this year. Given how well Furyk keeps the ball in play and how well-rounded he is through the bag, the 46-year-old pairs nicely with partners that have all sorts of games.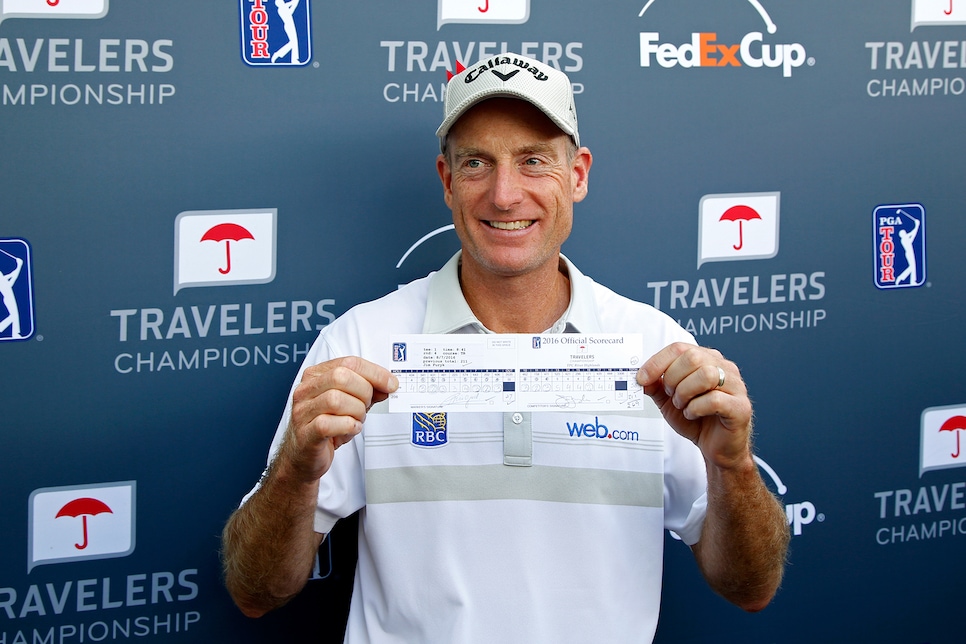 After having wrist surgery in February, Furyk came back in May and put on a surge that included a T-2 at the U.S. Open. There's an argument to be made, bolstered by his 58 at last month's Travelers Championship that set the all-time PGA Tour scoring record and made him the only player in history to break 60 twice on a major tour, that Furyk's funky-but-incredibly-repetitive swing makes him the most precise player in the game today.
I advocated for Furyk as a sound captain's pick when Love picked him for Medinah in 2012, but Furyk's bogey-bogey finish in his 1-up Sunday singles loss to Sergio Garcia became a flashpoint of blame in the postmortems. I still feel he wasn't too old then, and his level of play attests that he's not too old now. Even so, I don't think he should be a pick this year.
Hazeltine's length isn't a good fit for Furyk, and he has become an inconsistent putter. More to the point, he simply hasn't been a very good Ryder Cup player. His 10-20-4 record can't be ignored as a significant argument against picking Furyk. Finally, that he failed to advance beyond the Deutsche Bank Championship during the FedEx Cup Playoffs closes the case. This year, Furyk's place is to be a sage vice captain.
Then we get to the best of the remaining players: the brilliant but enigmatic Watson. To me, the 38-year-old left-hander is simply too good to be left off the team. When Watson's mind is right, there is no more explosive and breathtaking player in the game, as his two green jackets attest. The problem is, Watson's mind is too often not right.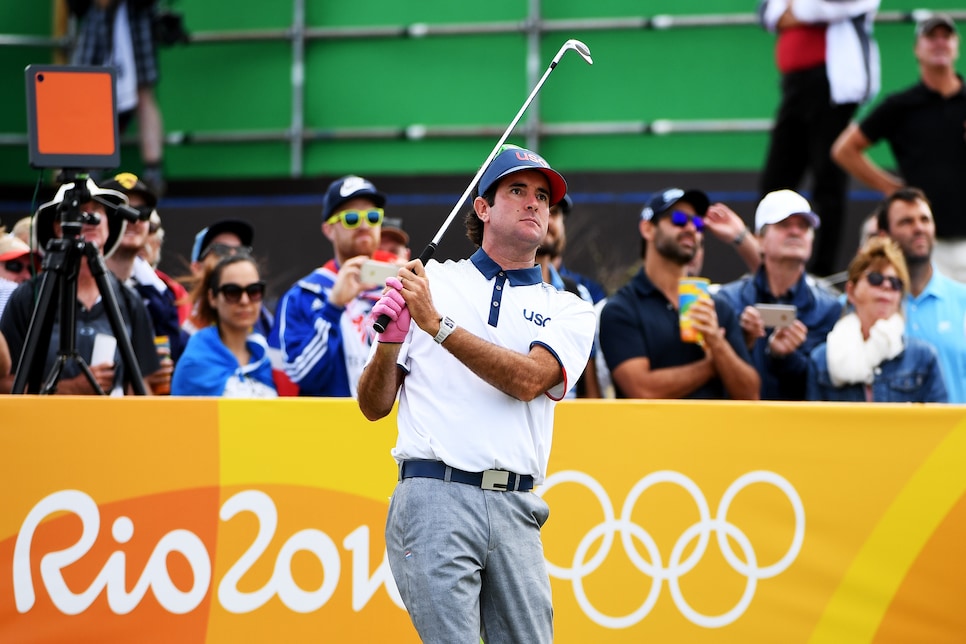 "His head is his weakness," as a European pro in Golf Digest's anonymous Ryder Cup story put it. Especially lately. After winning at Riviera and finishing second at Doral, Watson has been puzzlingly mediocre with no top-10s in 11 official events.
Watson is also 3-8 in his three Ryder Cups appearances, all U.S. losses. There are suggestions that his idiosyncratic preferences can make him high-maintenance and a tough fit in a team setting. On the other hand, at the Olympics in Rio, where there technically wasn't a U.S. team, Watson was a model of positivity.
To me, Bubba's problems mostly revolve around his putting. He has just never been very good on the greens, and after some improvement, he has regressed this year, dropping to 139th in strokes gained/putting. He's also 188th from the crucial distance of four to eight feet.
Yet Watson's power and ability to dominate par 5s make him a potential monster in four-balls, where getting some free runs at putts might loosen him up on the greens. He professes to love the Ryder Cup, even if it can cause his nervous nature to redline. Despite his undeniable liabilities, I think Love simply has to include another multiple-major winner to join Phil Mickelson and Jordan Spieth.
The case for Fowler is more difficult. He came into the year seeming to have jumped to a new level, winning early in Abu Dhabi after his breakthrough 2015 Players victory. But he suffered a heartbreaking loss in February at Phoenix, where he was trying to win for the first time in front of his beloved maternal grandfather, and it broke his momentum. Since missing the cut at this year's Players, the 27-year-old has been inside the top 10 only once, and that T-7 two weeks ago at the Barclays was a major disappointment given late bogeys and a double bogey in a Sunday 74 that kept him from clinching an automatic Ryder Cup spot.
Still, Fowler presents plenty of upside in a team setting. He's fun and friendly, a natural connector and chemistry guy, not to mention his role as a member of the PGA of America's Ryder Cup Task Force. Even though this year has been a disappointment, he's among the top 10 on the tour in strokes gained/off the tee, tee to green and around the green. True, he has never won a full point on three losing Ryder Cup teams, with an 0-3-5 record. The positives, however, outweigh the negatives, and I think Love should pick Rickie after the BMW.
That leaves the last spot coming down to two men in Holmes and Kuchar who couldn't be more different as players. The stocky Holmes is powerful (second in driving distance with an average of 313 yards), and the willowy Kuchar is short and straight. But Kuchar has an elite short game, and Holmes struggles on the greens (182nd in three-putt avoidance).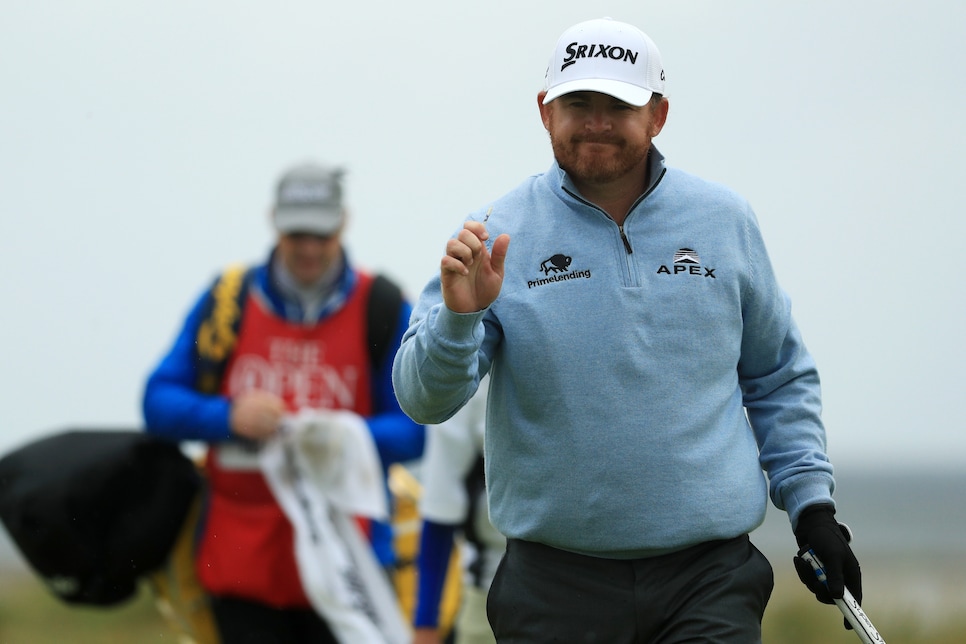 Holmes was on the last winning U.S. team, in 2008, and had a 2-0-1 record. Kuchar has been on the last three Ryder Cup teams, with a record of 4-5-2.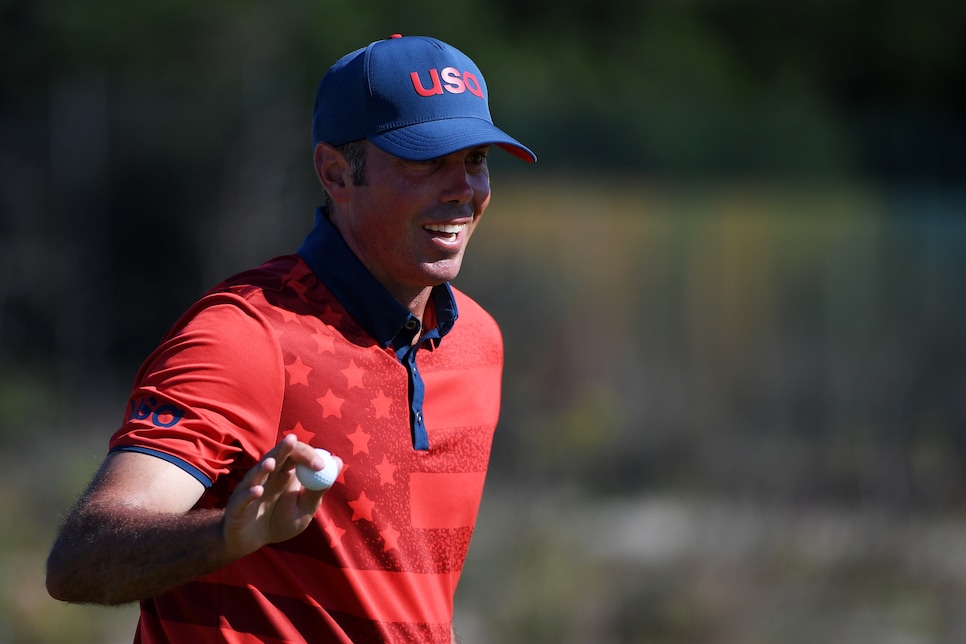 Although Hazeltine will play long in the cold and probably damp conditions of late September/early October, Love should take Kuchar with the third pick. That makes Holmes the default fourth pick if he gets to the Tour Championship. (He is 42nd on FedEx points going into the BMW.)
Holmes could get beat out if a player of substance does get hot in the last two events, especially if that player is someone who finished in the top 20 of the Ryder Cup points, such as Ryan Moore or Daniel Berger. Or it could be poetic justice for Kevin Kisner (24) or Justin Thomas (25), both of whom would have qualified for the team on points if their PGA Tour wins from last fall had counted.
No matter whom Love picks, on paper the Americans will be better than their European counterparts. Playing at home and desperately motivated after losing six of the past seven matches, they should win. But the case was much the same going into Medinah. If the U.S. loses, Love will be blamed for his picks, especially if they are judged in hindsight as having been too conservative. Even so, considering all that's going on entering this year's event, sticking with chalk is the right play.