The Loop
Davis Love III always knew he'd play at Kapalua again, even if everybody else didn't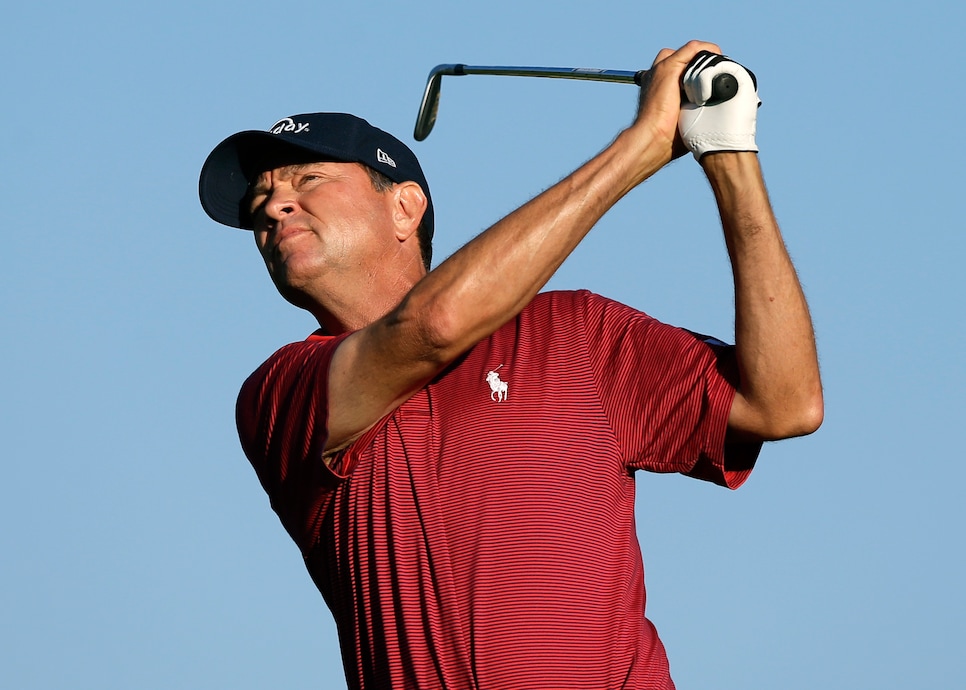 KAPALUA, Hawaii—In the 30th year of his professional career, Davis Love III is not resting.
Fresh off a snowboarding trip in Idaho, Love appeared Monday at Kapalua Resort in western Maui for a pre-tournament practice round he thought he might never have the chance to enjoy again. Winless since 2008, Love captured last year's Wyndham Championship to punch his ticket to another Hyundai Tournament of Champions, which begins Thursday at Kapalua's Plantation Course.
His one-stroke victory over Jason Gore at Sedgefield Country Club last August made Love, at age 51, the third-oldest winner in PGA Tour history. Only Sam Snead and Art Wall were older than Love when he shot a final-round 64 to win his third title in Greensboro—23 years after his first one.
Twice a winner of the defunct Kapalua International, one of golf's earliest "Silly Season" creations, Love has battled a series of injuries in recent years, and last April he underwent surgery on his right foot to correct two dislocated toes and a hammertoe.
"I did the foot surgery to play the full 30 years [on tour] and then see where I was," said Love, who is by far the oldest of the 32 players in the field reserved for winners of PGA Tour events in 2015.
So where is he? Well he's in Hawaii for three weeks, a goal he set for himself when his 50th birthday approached. He'll play not only this week, but in next week's Sony Open in Oahu, and then head to the Big Island to compete in the season-opening Champions Tour event, the Mitsubishi Electric Championship at Hualalai.
Obviously, the Kapalua leg was the tough one.
"I never gave up on getting back here," Love said after playing Kapalua's back nine, where he hit four or five balls per hole as he tested three different Titleist Pro-V1 models. "It was a goal. I thought I would [get back] because it was a goal.
"It's like I keep saying about Tiger … getting a full season the last three to four years has been hard for me. So last year was very gratifying that I was out eight weeks and still was able to get a win and be in the top 125."
Love, who won in his sixth start after returning from the surgery, said he intends to play a full schedule, more than 20 tournaments. Included will be another shot at the Masters, which he last played in 2011, and the Players, which he has won twice. It's a perfect schedule for a man who also is taking his second turn as U.S. Ryder Cup captain this fall at Hazeltine National near Minneapolis.
"Because it's my 30th year and because I'm exempt I was going to play mostly the regular tour anyway," he said. "And then a year ago when the Ryder Cup stuff happened, I said I really need to be on the regular tour to stay in touch with guys."
He proved last year at Wyndham just how well he can stay in touch with the guys.