Voices
Davis Love III is a solid choice for Presidents Cup captain. But arguably not the right choice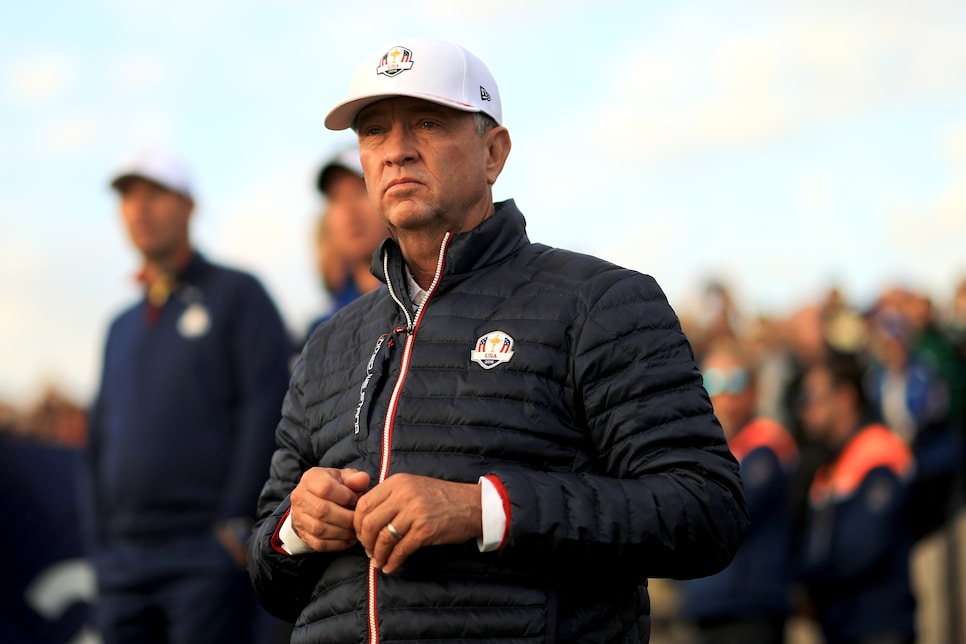 Davis Love III was named the 2022 Presidents Cup captain this week. It was a sound choice. The safe choice. But arguably not the right choice.
It is not an indictment on Love or his competence. Because in a vacuum, Love's appointment is borderline unassailable. His playing career more than meets the requisite locker room clout. He's been a staple at Team USA matches as a player and coach, and given the heightened importance of clubhouse personalities at national events, Love's continual presence in leadership positions speaks to his reputation among current American players. That he's a Charlotte native and former Tar Heel won't hurt his backing with the North Carolina crowd at Quail Hollow. If the sole purpose of the 2022 Presidents Cup captain is to win the 2022 Presidents Cup, Love is a darn good pick.
Thing is, the Presidents Cup does not live in a vacuum. Illogical as it sounds, while the objective is to win, the captainship role has evolved into something more, which is where the choice of Love gets stickier than Carolina-style BBQ.
With all respect to Love, his looming captaincy feels redundant. Quail Hollow will mark his ninth time as an American captain or assistant. Beloved as the man may be, there's a reason term limits exist. The appointment also feels a bit ceremonial, which is something the U.S. task force—which Love was a part of—set to abolish after the fallout from an embarrassing 2014 Ryder Cup performance, instead using this event to identify and cultivate leaders. A trend that was yielding success with first-timer managers in Steve Stricker and Tiger Woods; that Stricker was then selected as Ryder Cup captain, the first captain without a major championship on his resume, speaks to the outside thinking that was being ushered in. Running back Love hits pause on a machine that was just starting to hum, subtracting a leadership opportunity from a handful of viable candidates ready to make the leap.
Then there's the case that Love, to some, is an uninspiring pick. Matching the energy brought by Woods in 2019 is an impossible ask. But at its core, it is still an exhibition, and exhibitions need a bit of stagecraft. Phil Mickelson, golf's greatest showman, would have been a suitable follow-up to Woods. David Duval, who continues to ascend in the broadcasting world, would have been an interesting choice, with Matt Kuchar not far behind. If you really want to lean into the hometown motif, make Webb Simpson a possible playing captain. Or what the heck, go nuclear by selecting the tour's current alpha, Dustin Johnson, giving him the platform to show his genius extends outside his own game.
Alluded above, having someone at the reins to guide a team to victory is great. Having someone whose mere participation can muster extra eyeballs and juice matters more to the long-term health and impact of this event, especially as it and the Ryder Cup have transformed from three-day spectacles into entities consumed year-round. The 2019 event generated momentum this competition desperately craved. And instead of using this momentum to evolve the Presidents Cup into something more, Love's pick feels like a return to the status quo.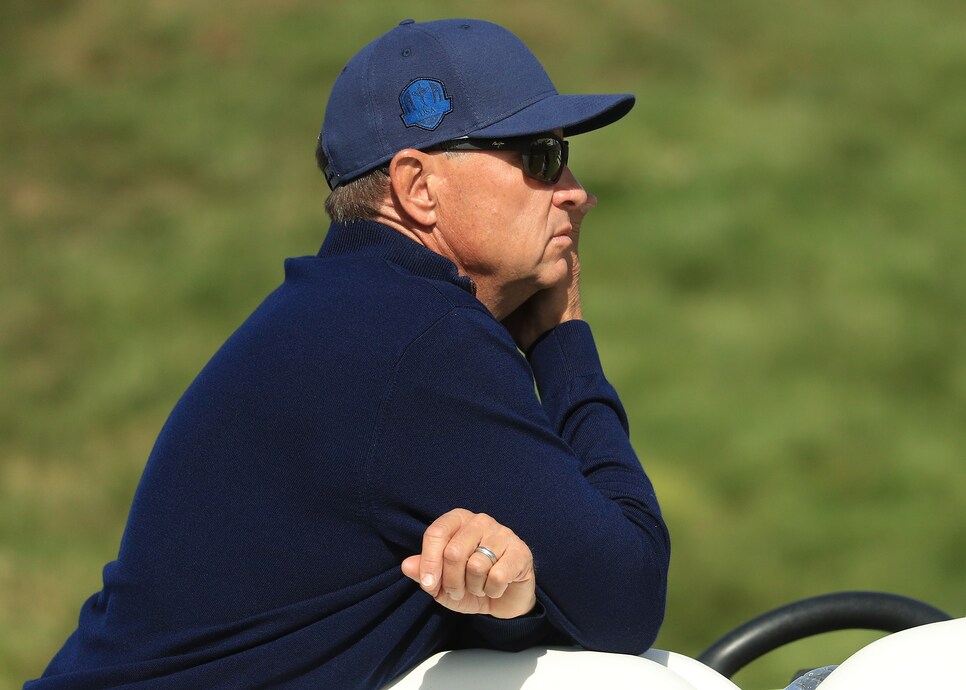 Make no mistake, the captain and assistant roles have been a bit overblown over the last decade; at the end of the day the players are the ones golfing their ball. Still, since its inception the Presidents Cup has battled for relevance. In that vein, one doesn't have to squint to see that Tuesday's tepid, somewhat critical response on some parts of social media to Love as a victory: you cannot blast that which you do not care.
To Love's credit, he has been an integral part of creating an uninterrupted, evolving team culture for the Americans rather than the previous dynamic, where 12 individuals showed up for one weekend in matching outfits. Conversely, the U.S. task force's creation was an unspoken shot at the antiquated buddy-buddy selection system of the PGA of America, promising to bring new ideas, and people, to the forefront. As Love is recycled for his third captaincy, it's fair to question if that nucleus has become the establishment it railed against.