Redefining a round of golf

If you have an e-mail address and at least one golf-playing friend over the age of 65, you already know the one about a round of golf consisting of 18 holes because that's the number of shots in a bottle of whiskey. Where do old guys get this stuff? It's no use explaining to them that (a) whiskey bottles don't contain 18 shots, and (b) no one who carries a bottle on a golf course waits until the second tee to pour a refill.
Nevertheless, the joke does raise an interesting issue. Golf hasn't always been an 18-hole game. Leith Links, the home of the world's first golf club, the Honourable Company of Edinburgh Golfers, started with five holes; Montrose Golf Links, at one point, had 25.
A case could be made for just about any number, I suppose. Eighteen presumably became the standard because that's how many holes the Old Course ended up with, for whatever reason, in 1764. It's not a bad number, because it makes possible nassaus and one of my favorite games to play with strangers: a triple match in which each member of a four-some plays six holes as the partner of each other member, thereby neutralizing suspect handicaps.
Golf hasn't always been an 18-hole game. Leith Links started with five holes; Montrose Links, at one point, had 25.'
But 18-hole rounds have drawbacks, too. For busy people, they last too long, and for lazy people--who don't want to be forced to do afternoon chores--they last nowhere near long enough. My home course has only nine holes, but it's actually more flexible than many full-size courses because the layout is so compact that you can play it in dozens of combinations. Many years ago, we had a member who would hit the balls in his shag bag, play the first hole, pitch to the eighth green, play the ninth hole, repeat, and go home--for him, a perfect morning. My friend Nick, before he retired from the post office, used to play Nos. 1, 2, 7, 8 and 9 on his lunch break, then rush back to work--and if he was running late he'd skip 7. Hacker (real name) invented an 11-hole game in which we repeated the fifth and sixth holes (they run parallel to each other) but counted only our better score on each. Frank and Gene, late in the sea-son, scale back to seven holes on Tuesday evenings, to preserve some daylight for beer drinking.
Longer rounds are possible, too. There have been days when my friends and I have begun shortly after sunrise and continued until almost dark. At times like those, the actual number of holes is irrelevant.
All that matters is know-ing, when you tee off, that you won't have to stop for a very long time, and, when you finally finish, that in just a few hours you'll be able to tee off again.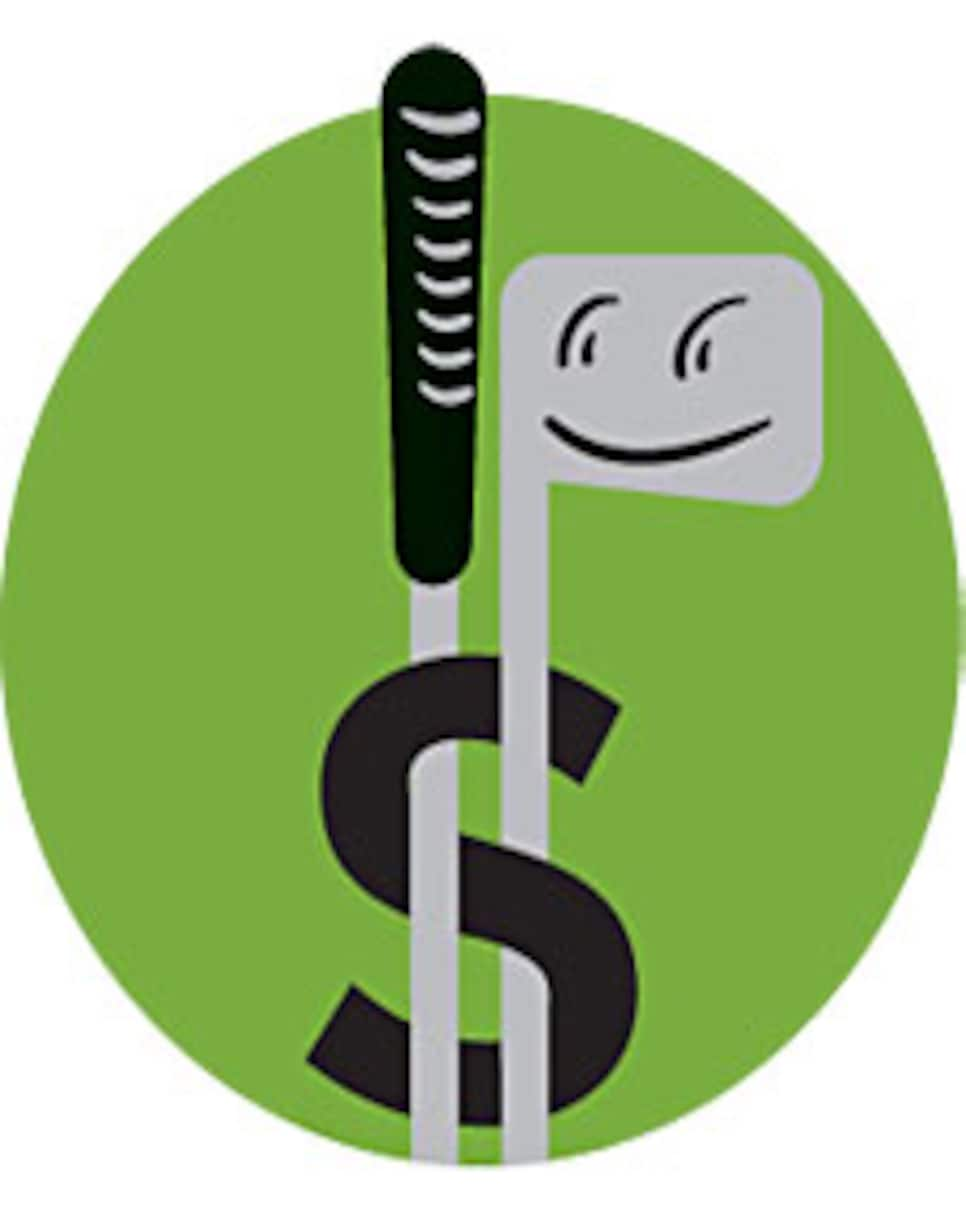 New Grips = New Clubs (Sort of)
Don't have the cash for new clubs? Then consider new grips. It's a cheap way to make your set feel quasi-new, and if you've played more than 40 rounds without regripping, it could hamper your ability to square the face at impact, says Cleveland Golf's Rodney McDonald.
Two new grips to consider: Golf Pride's Tour Velvet BCT Cord ($12 a grip installed or $109 for a do-it-yourself kit at Golfsmith) with a tightly woven cotton twill; and Winn's PCi TL ($10/$110), a polymer-cord design that is firmer than Winn's typical grip.