The Loop
David Tyree's helmet catch never happens without Jared Lorenzen AKA the "Hefty Lefty" (sort of)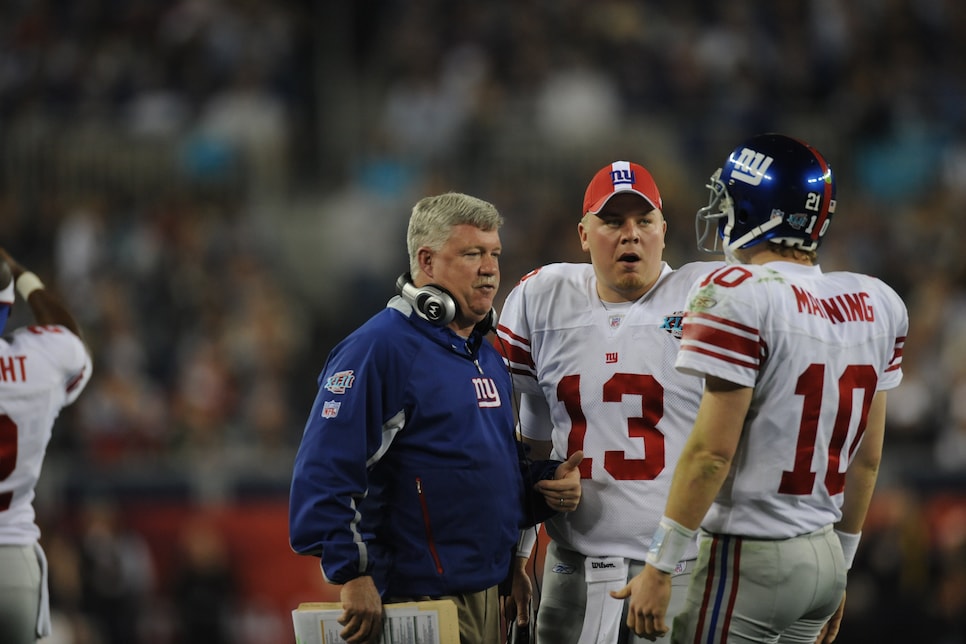 In the decade since David Tyree's famous helmet catch helped the New York Giants win Super Bowl XLII, the play's legend has grown immensely. From the catch itself, to the normally-skittish Eli Manning escaping the grasp, to referee Mike Carey swallowing the whistle and making it all possible, each moment is deserving of equal praise. Leave it to NFL Films to reveal another key aspect that made it all possible.
On Friday night, just in time to make Patriots and Eagles fans uneasy before Sunday, another installment of the NFL Network series "The Timeline" will air at 10 p.m. This one revolves all around the helmet catch, featuring appearances from Manning, Tyree, Carey and Tom Coughlin. In a preview for the episode, Manning discusses one of the main reasons he was prepared for that wild sequence of events: Jared Lorenzen, AKA the "Hefty Lefty", AKA the "Pillsbury Throwboy", AKA the newest Giants legend:
This right here is why everybody gets a ring, folks. Doesn't matter if you never even take a single live snap, as long as you put in the work and are part of the ride, you're well-deserving of some jewelry. And by the way, Lorenzen did take a few snaps in '07, going 4-for-8 for 28 yards. Pretty efficient if you ask me. But obviously his main area of expertise was at scout team nose tackle.
Obligatory Lorenzen Kentucky highlights below for your viewing pleasure, and yes, they are played to the tune of Kid Rock, because who else would you use for Hefty Lefty highlights?