News
David Toms rallies to win the U.S. Senior Open by one on a treacherous Broadmoor course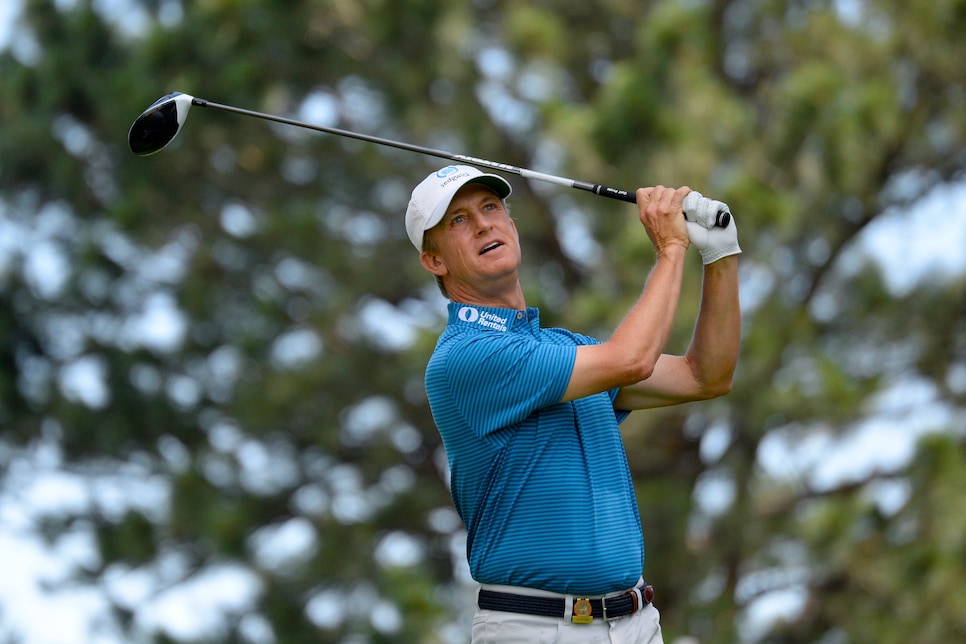 The last man standing in this battle with a singular opponent, the brutal East Course at the Broadmoor, was David Toms, who made the U.S. Senior Open his maiden PGA Tour Champions victory on Sunday.
Toms, 51, birdied the 16th hole to take the lead, made a difficult par save at 17, and a two-putt par at 18 to win by one over Jerry Kelly, Miguel Angel Jimenez and Tim Petrovic.
Kelly, who led after each of the first three rounds, bogeyed the 11th and 12th holes and was unable to make another birdie to counter Toms' 16th hole birdie.
Toms, who won the PGA Championship in 2001, had played 34 PGA Tour Champions events without winning before prevailing in Colorado Springs, Colo., on Sunday. He closed with an even-par 70 and finished at three-under par 277.
"First of all, it's been a long time, obviously, the last time I held a trophy," he said. "To do it in a USGA event is even more special. I didn't really have the patience for U.S. Open searly in my career. I get better at it as my career went on. Never won one, but I got close. To finally have one, just means my patience is probably where it needs to be, finally."
Six players either held or shared the lead on the back nine — Toms, Paul Goydos, Brandt Jobe, Petrovic, Miguel Angel Jimenez and Kelly. Goydos took the solo lead when he rammed home a 25-foot birdie putt at 15, but he bogeyed 17 and 18 to end in a tie for fifth, two back.
Toms, a deft putter even on the extremely tricky greens at the Broadmoor, hit only eight greens in regulation, yet rescued himself with his short game and won with his putter. He made an 18-foot birdie putt at 16 to secure the lead, then another 18-footer, this one a downhiller at 17 to save par.