The Loop
David Toms puts Players loss in past with 62
FORT WORTH, Texas -- Coming off a heart-wrenching playoff defeat at the Players, David Toms entered this week's Crowne Plaza Invitational at Colonial knowing he came within a couple shots of capturing the second biggest win of his professional career.
It was a tough loss for any golfer to swallow, but Toms, who has been struggling to find some consistency in his game the past few years, seemed to take the defeat in stride, turning the tables and looking at things in a positive light.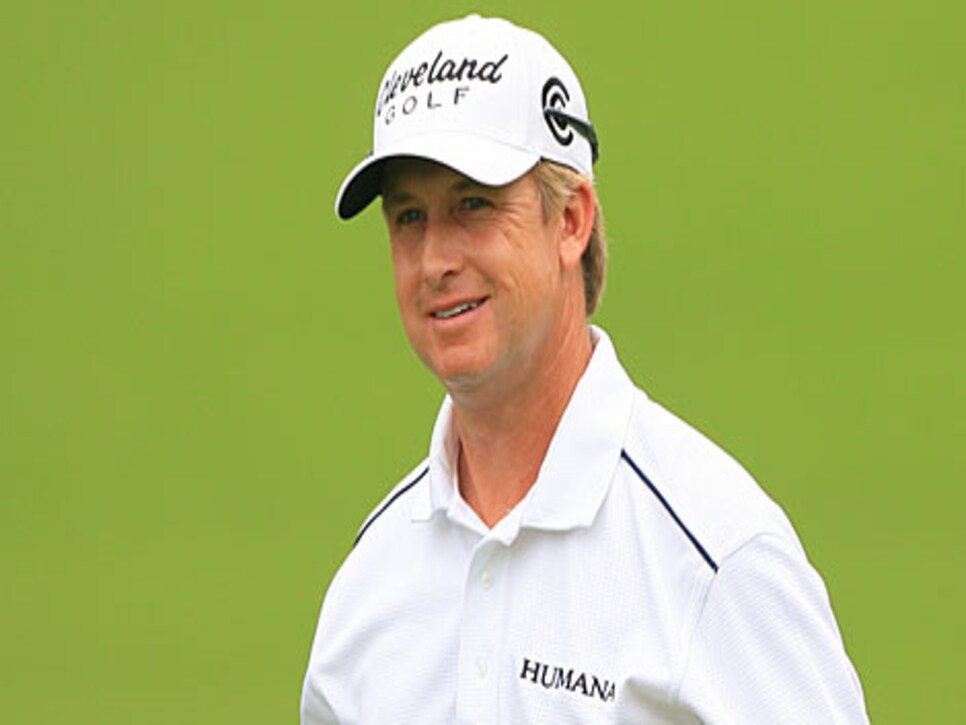 "I think I'm going to win again soon, and playing great here gives me that confidence," Toms said Sunday night after finishing runner-up to K.J. Choi. "I look forward to the coming weeks. I'm playing next week at Colonial and it's one of my favorite events, probably the favorite event of the year. If I can go in there and take some of the things I did this week, maybe get back in the hunt, maybe I'll feel more comfortable the next time and do better."
Toms doesn't claim to be clairvoyant, but after Thursday's opening-round 62 that has him tied for the lead, it's easy to see why he was itching to put the Players in the rear view and head to the friendly confines of Colonial Country Club, a course that's been kind to Toms in years past.
One week after his putter let him down him down, Toms needed only 24 putts in a bogey-free round that left him excited about the rest of the week, and the one part of his game that plagued him recently.
"It was one of those days where the hole just looked big, and I putted extremely well," said Toms, whose T-2 at the Players gave him two top-5 finishes in his last five starts. "It's the one thing I haven't been doing. ... This round certainly helps me get past what happened at the end [of last week]."
With his putter improving in round one, Toms said the only thing left is to find a way to close the deal on Sunday when he has a lead.
"I played with the lead a lot of times and was able to maintain it and increase that," he said. "Until I'm able to do that again, I will still have doubt. But I do feel good about my game."
If he keeps playing the way he did on Thursday, another chance might come sooner rather than later.
(Photo: Hunter Martin/Getty Images)