PUIG JOINS LIV GOLF
David Puig leaves Arizona State before senior year, will make pro debut at LIV Golf event outside Chicago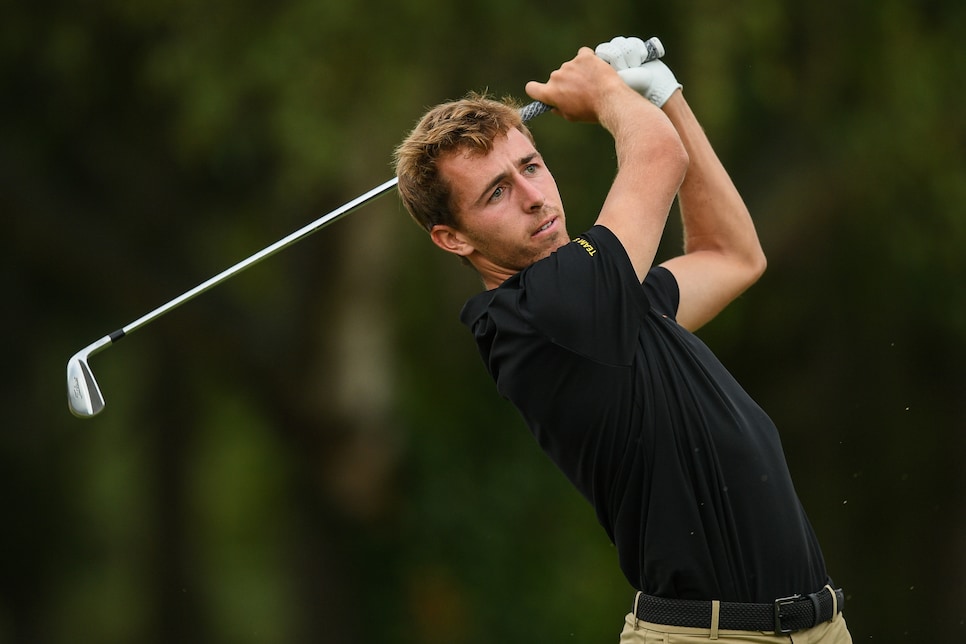 David Puig of Spain plays his tee shot on the ninth hole during Day 3 of the World Amateur Team Golf Championships last week in France.
Octavio Passos
One of the top players in college golf over the past two seasons has decided to turn professional just before the start of his senior season and join LIV Golf.
David Puig, a Spaniard from Arizona State, announced his decision on Instagram on Monday and will be making his professional debut at LIV Golf's event this week outside Chicago, at Rich Harvest Farms.
Puig, 20, had already played in two LIV Golf events as an amateur, finishing 40th in the inaugural event outside London and finishing 42nd place at Bedminster in New Jersey. Puig is said to be joining LIV's Torque GC team, captained by Joaquin Niemann. Scott Vincent and Jed Morgan are the other team members.
"Although it has probably been the hardest decision that I've ever made, I've decided to turn professional this week," Puig said in an Instagram post. "However, I'm still an ASU student and plan to graduate in the next year. My base will be in Tempe, hopefully forever. What a great place to live and become a champion golfer."
Puig did not participate in the Sun Devils' fall season opener last week in Arizona, although the team's second event is scheduled for this week at Olympia Fields, only 65 miles from where Puig will be at Rich Harvest Farms.
He is ranked No. 9 in the World Amateur Golf Ranking and won three college events during his time at Arizona State. He tied for 11th place individually at the NCAA Championship last season at Grayhawk.