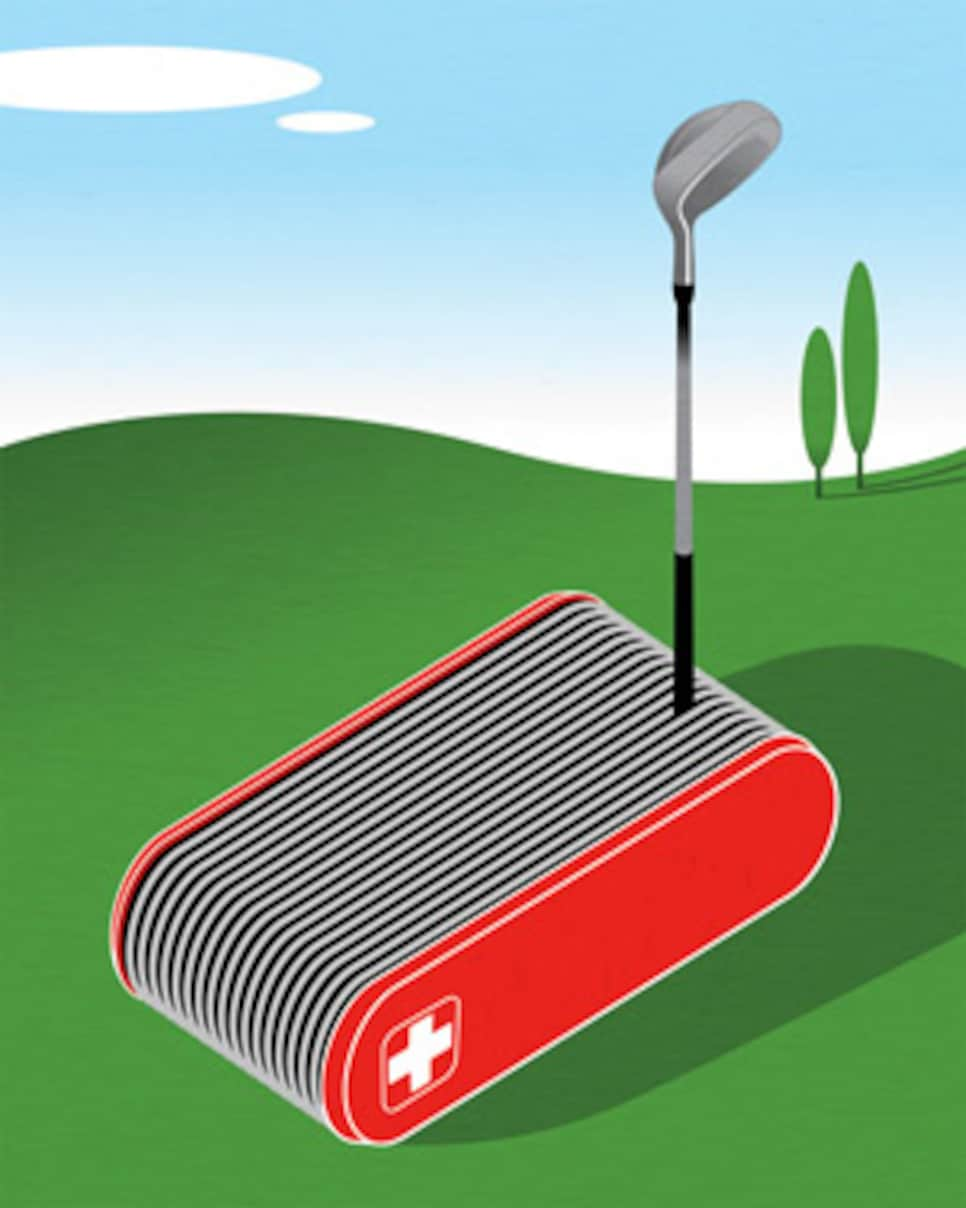 My friend tony and I lead what we call the Hybrid Lifestyle. It consists of playing as much golf as possible while other people are at work, and not using irons. It was Tony who introduced me, four or five years ago, to what we now think of as a magic golf club: a 34-degree 7-hybrid, made by Nike, which a single-digit friend of his had urged him to try. As Tony promised, I hit it longer, higher, straighter and more consistently well than I hit my 7-iron, which I'd had custom-fitted in Arizona a couple of years before. So as soon as I got home I ordered one just like it. Not long after that, Tony and I played a round with a visiting friend of his, and we used our magic clubs on a 150-yard par 3. We both hit high draws to within six feet of the hole, and the friend said, "Gee, you guys could play on the LPGA Tour." He meant it to be devastating, but I've adopted his remark as a swing thought.
Almost everyone now agrees that low-numbered hybrids are easier to hit than their corresponding long irons. That's true even for pros, who stopped carrying 1-irons years ago and now often don't carry 2-irons or 3-irons. But Tony's and my experience has convinced me that the hybrid advantage extends deep into the bag, and I'm certain hardly anybody carries enough of them. I would bet that's true even of many tour players, but it's definitely true of golfers who aren't paid to play. Today, Tony's longest iron is a 9. Mine--now that I've supplemented six Nike SQ Sumo 2 hybrids with two Cleveland HB3 "hybrid irons"--is a pitching wedge. As a result, I believe, we're playing our best golf ever.
Almost 20 years ago I got to spend time with Karsten Solheim, the founder of Ping, who invented the modern, perimeter-weighted golf club. Solheim told me that hitting a ball with an old-fashioned club, in which the weight of the head was uniformly distributed along the blade, was "like hitting a tennis ball with a Ping-Pong paddle." A similar principle applies to hybrids. Tony Dabbs, a Nike product-line manager, told me: "With a hybrid you've got a lower and deeper center of gravity, so it gets your launch angle up--more than what an iron can possibly do. A hybrid is essentially a mini-fairway wood, or a small driver." The weighting and the shape of the head also make a hybrid easier to hit well out of the rough, because the club is less likely to twist. Dabbs told me that the advantage is greatest for players with slower swing speeds, but I think stronger players benefit, too, and I'm convinced the reward compounds over time because once you begin hitting decent shots with a comfortable swing, you're less likely to lash at the ball from over the top with any of your clubs.
Tragically, from my point of view, Nike no longer makes a 34-degree hybrid. (Dabbs told me there's "a point of diminishing returns" as lofts get higher. Hmph.) My friend Tony and I routinely search eBay for used ones, but either we're the only people who ever bought the originals or no one who owns one is interested in letting it go. If you're a seller--right hand, steel, stiff--please speak up.
I clearly remember the one time in my life I hit a 4-iron off a fairway as well as I now expect to hit my 4-hybrid most of the time. And I like my 7-hybrid so much that I sometimes choke way down and use it instead of a wedge, especially if I'm in the rough. Tony recently played several rounds, in high winds, on a course that's ranked in the upper third of Golf Digest's 100 Greatest.
Before he teed off the second day, some hotshot players spotted his bag, which contained just 10 clubs, four of which were hybrids, and made deprecating comments. Tony's caddie silenced them by saying, "Yesterday, the guy who owns that bag shot 78 from the tips."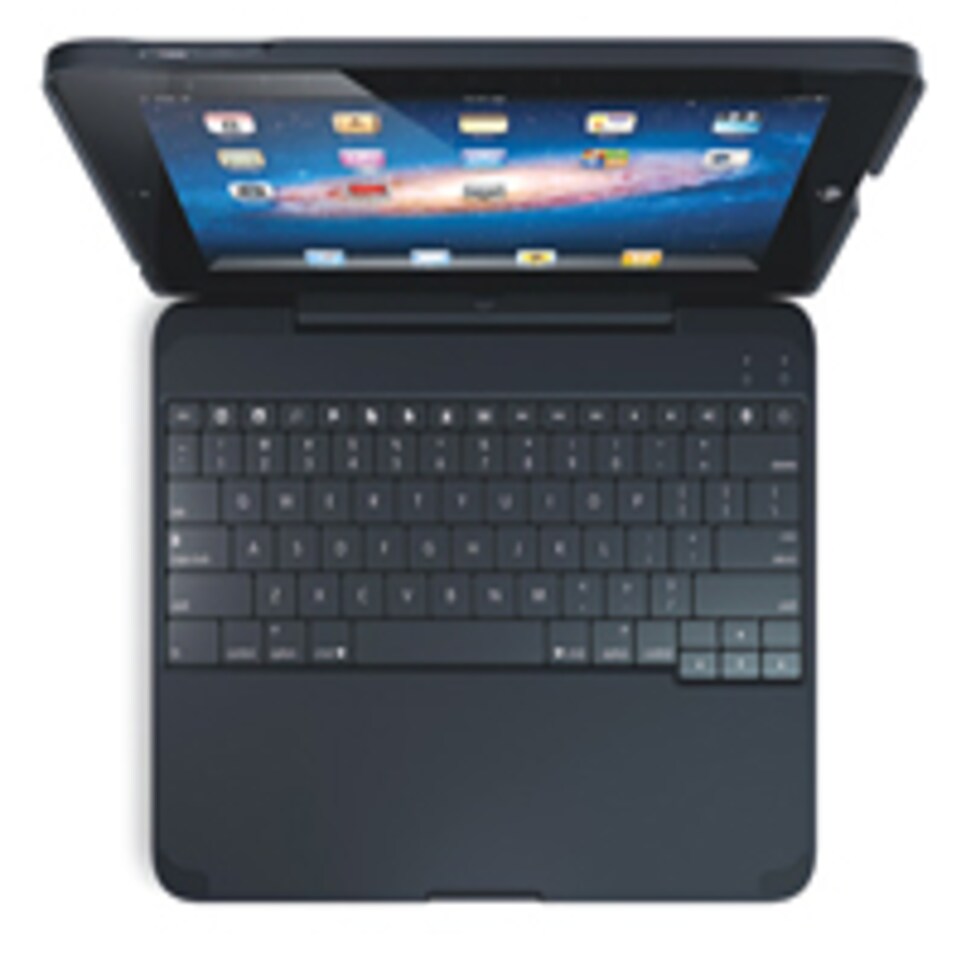 EVEN MY LAPTOP IS A HYBRID
The best thing about the iPad--although few users would admit it--is that it turns on right away. The worst thing--ditto--is that it doesn't have a keyboard. I've solved the keyboard problem with a ClamCase ($150), a tough protective shell with a built-in Bluetooth keyboard, which (forgive me, Steve Jobs) has arrow and function keys. The case also serves as a stable, infinitely adjustable stand, usefully turning my tablet into a laptop hybrid.