When I told a golf-hating friend that I was field-testing cameras, he said, "Not every camera is up to the demands of today's no-nonsense golf environment!" He meant that as a withering remark, but he was right. I own a semi-decent full-size camera that takes swell pictures, but retrieving it from my golf bag is a chore, and I'm always worried that I'm going to get it wet or smack it into something. I've also got a couple of cool camera apps on my smart phone. They let me annoy friends in real time, with pictures of me beamed directly from the 10th tee at Royal County Down. But cell phones have a troubled relationship with golf committees, and they're not designed for rainsuit weather. Also, in my experience, buddies-trip pictures taken on phone cameras are more likely to end up in the photo-album reject pile. So I decided to treat myself to something up to the demands of today's no-nonsense golf environment.
Shopping for a camera can be overwhelming. To make my search manageable, I looked only at small cameras designed to withstand water, frost, bunker sand, August heat, bag-room attendants and cart collisions. I narrowed my selection to three -- any of which I'd be unashamed to recommend.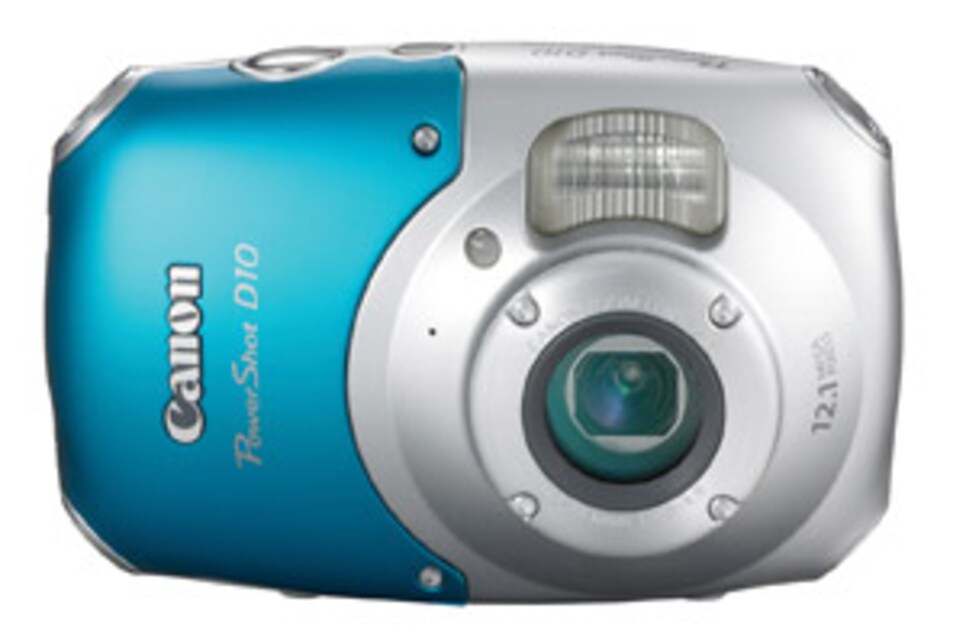 The Canon PowerShot D10 ($300) is the bulkiest of the cameras I tried. It's also oddly anatomical in shape, so that carrying it in a shirt pocket can make a male golfer look like a candidate for a manssiere. But it's waterproof to the depth of the pond on the fourth hole, and you can drop it from a grillroom bar. It also takes plenty-good-enough photographs, especially outside. As with almost all small cameras, you might worry that what you're really investing in is the millimeter-long plastic nub that keeps the battery-compartment door closed. I found myself wishing that Canon had spent a nickel on that latch instead of (apparently) a millionth of a cent. But most modern cameras have the same chintzy feature.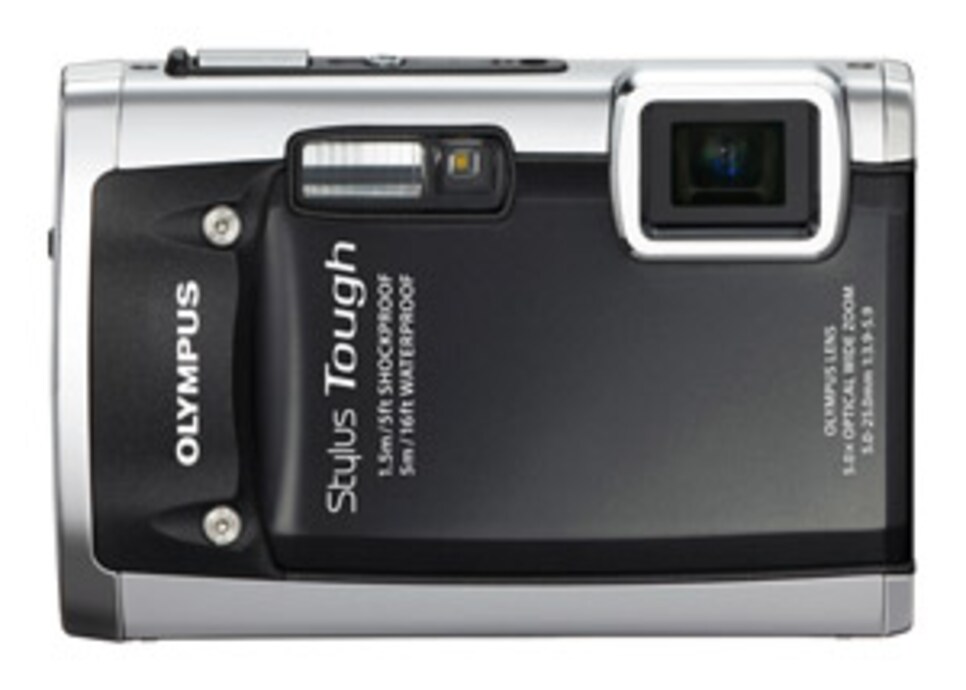 Olympus makes a line of weatherproof cameras called Stylus Tough. I used a mid-price model, the 6020 ($185), and liked it a lot. It's significantly trimmer than the D10; I carried it in every pocket without feeling that it was impeding my golf swing or causing people to stare at me. It also has a sensible-seeming feature that the D10 lacks: a protective panel that automatically closes over the lens when the camera powers down, enabling me to fearlessly toss it into the ball pocket of my golf bag before heaving the bag into my trunk. And, when I accidentally dropped the 6020 in the mud, I merely rinsed it in a drinking fountain, dried it with my golf towel, and went back to taking poorly composed pictures of my friends.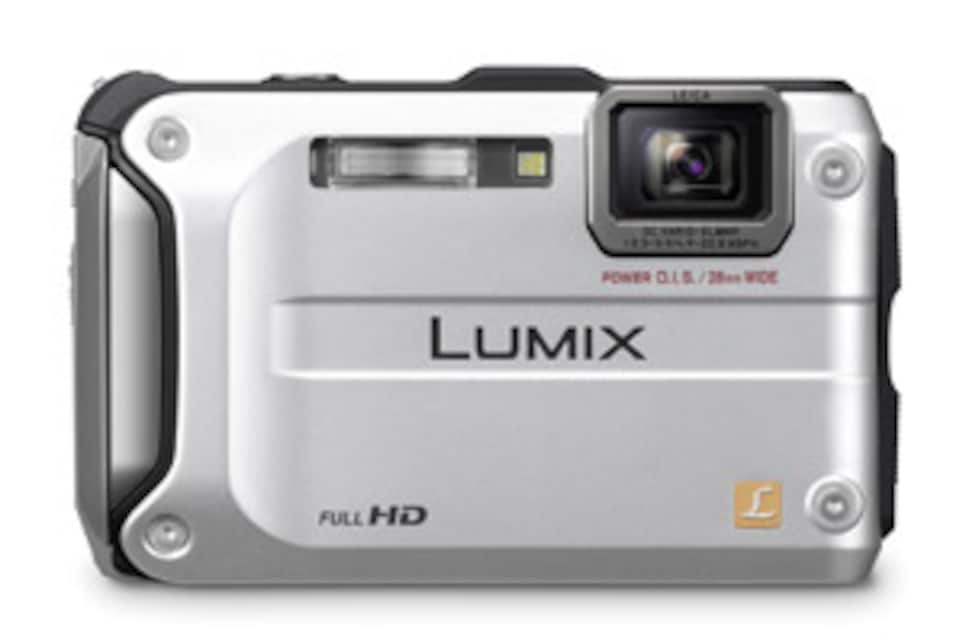 My favorite -- and the camera I eventually bought -- is the Panasonic Lumix DMC-TS3 ($380). It's almost the same size and shape as the Stylus Tough, but it feels more substantial. The body is made not of plastic but of a material that an enthusiastic young camera salesman described to me as "like, titanium." (Actually, it's brushed aluminum.) Like the D10, it lacks a lens cover, but it shoots the best video of the three, and, to my not necessarily reliable eye, it takes the best pictures indoors -- in fact, better than my non-waterproof camera. It also has built-in GPS, for geotagging photos -- a potentially useful feature, I suppose, because golf holes can be even harder to tell apart than golfers -- although I turned it off on mine. The TS3 is now my favorite camera, and I use it all the time -- even when I'm not playing golf.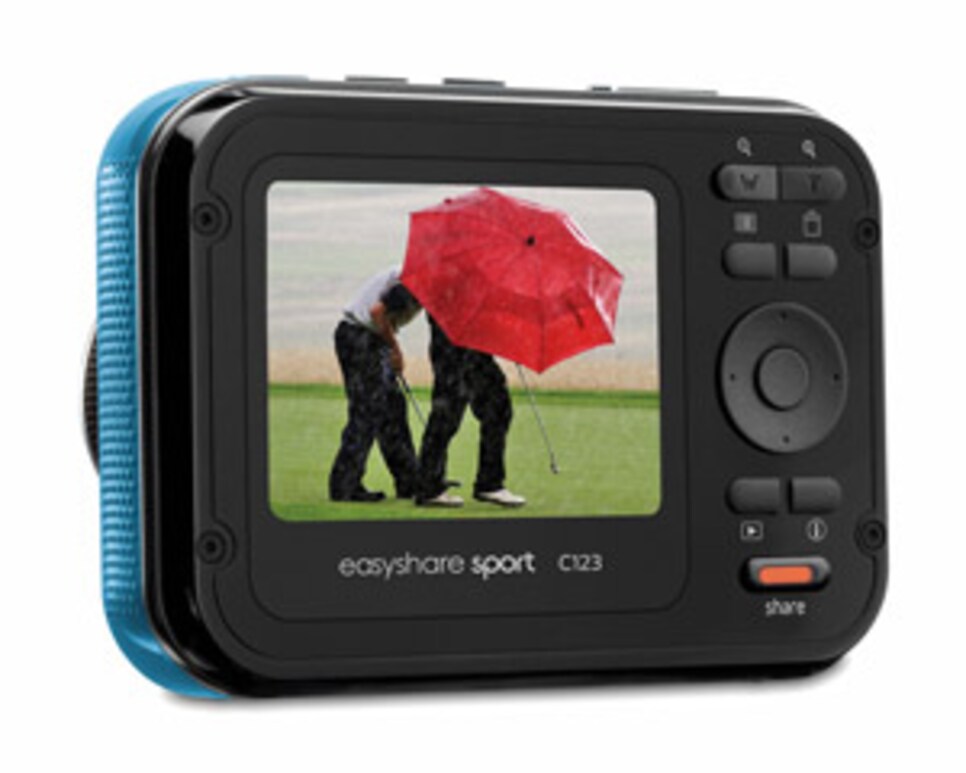 Recently, I heard someone refer to sub-$100 cameras as "disposables." This is shocking, of course, but I know what he meant. In fact, one solution to the golf-camera problem might be to buy a cheap one and not care what happens to it. The Kodak EasyShare Sport C123 ($70) isnt a great camera. But it's waterproof, and for less than the price of a single D10 or TS3 you could buy one for each of the other members of your foursome and let them document your trip to the Old Course, while you concentrate on winning skins.