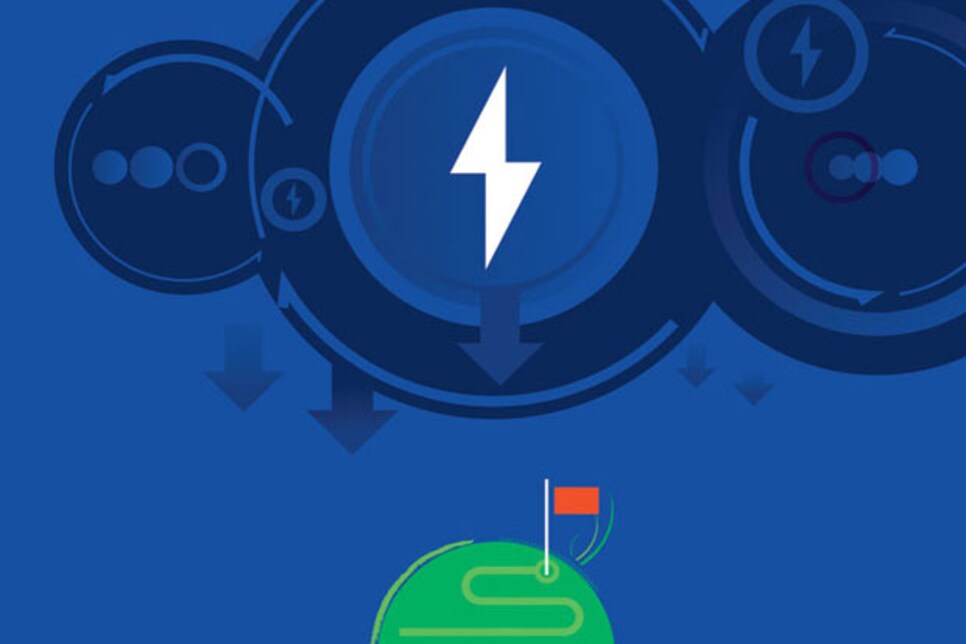 Lightning killed 26 Americans last year—a record low—and only one of the victims was a golfer. But thunderstorms still pose a threat to anyone who spends time outdoors. (Among the mortality leaders: campers, farmers and fishermen.) Lightning typically injures nine people for every one it kills, and the injuries can be devastating because the human nervous system has less built-in surge protection than a household appliance. Lightning survivors often suffer lifelong neurological effects, including brain damage, cardiac ailments, depression, personality changes and seizures.
The decline in lightning accidents is proof of the effectiveness of safety campaigns by the National Weather Service, the USGA, the PGA Tour and others. It also reflects advances in technology. Many golf courses now use sophisticated weather-monitoring systems—including ones sold by Earth Networks, of Germantown, Md. (earthnetworks.com), whose principal trade name is WeatherBug (weatherbug.com). Frank McCathran, who directs WeatherBug's club safety program, told me that the company's lightning detectors monitor what he calls "total lightning"—lightning that strikes the ground and "lightning pulses" inside clouds. This is a critical feature, he says, because in-cloud lightning is "a precursor to cloud-to-ground lightning strikes and other forms of severe weather."
Hamilton Farm Golf Club, in Gladstone, N.J., recently upgraded to WeatherBug from an ancient detection device. Paul Ramina, the club's director of grounds, says what he likes best about the new system is that it can be accessed over the Internet—by him, by the pro, by members at home, by players with smartphones. ("It's not 'Call Paul' anymore," he says.) A WeatherBug installation for a standard 18-hole course costs about $20,000, plus an annual subscription fee of about $1,500.
A different technological approach is that of Thor Guard, of Sunrise, Fla. (thorguard.com), whose devices, rather than detecting lightning as it occurs, predict when and where it's likely to strike. Lightning detectors are radio receivers that pick up the frequencies emitted by lightning bolts; Thor Guard systems, by contrast, analyze electrostatic fields in the atmosphere and issue warnings or sound alarms as various danger thresholds are crossed, usually well in advance of the first strike. Robert Dugan, Thor Guard's president, told me he first saw the technology in 1987, when he was working for a golf-shaft company and running the Northern Amateur golf tournament in Chesterton, Ind. "I didn't believe the unit would work," he says, "but then it gave us an 11-minute warning for a bolt out of the blue that came from 50 miles away and hit the golf course." He was so impressed that he went to work for the company.

Thor Guard systems are now used by the LPGA Tour and the Canadian and European tours, among others, and by the USGA and the PGA of America. (The PGA Tour has a partnership with The Weather Channel.) There were six Thor Guard sensors at last year's U.S. Open, at Congressional, and they were networked with other installations in the region. They identified a lightning threat late in the second round, when the sky looked clear, but allowed play to proceed without interruption later in the tournament, when clouds overhead appeared threatening but weren't. A typical installation for an 18-hole golf course has an initial cost of about $15,000.
The most important time to think about lightning is probably before you tee off. John Jensenius, a meteorologist at the National Oceanic and Atmospheric Administration, says that a golfer in mid-round tends to focus mainly on excuses to keep playing. Hmmm. That sounds like me.