The Loop
David Leadbetter: Michelle Wie's problems more mental than physical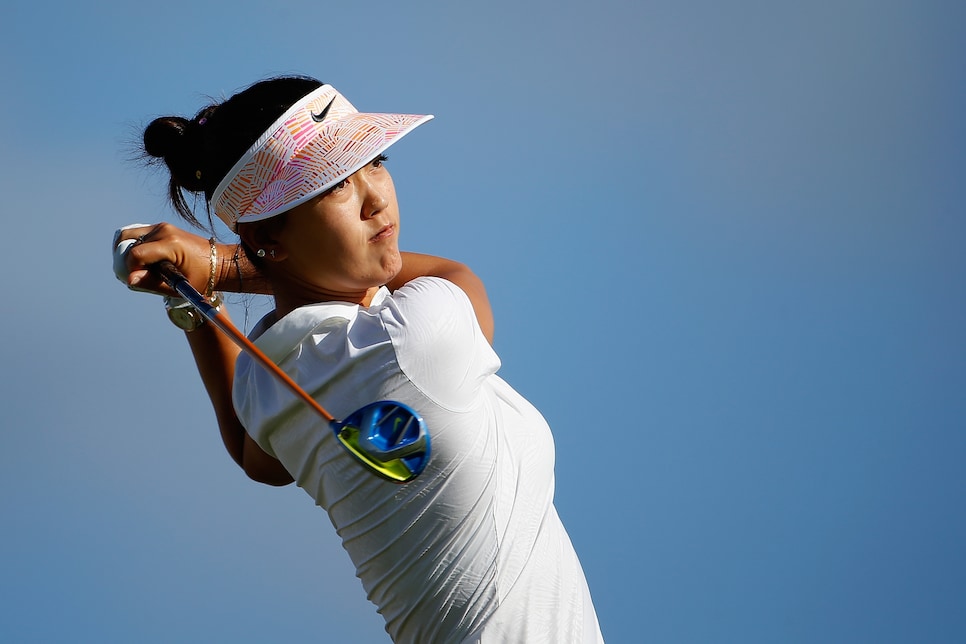 Michelle Wie's 2016 season has been a colossal disappointment. In nine events, she has missed the cut or withdrawn four times; her best finish is a T-25.
Wie made waves at the Swinging Skirts LPGA Classic after suffering neck spasms, sending out a photo of herself in a brace. It was the latest problem in a serious of physical woes for Wie, who battled hip, knee and ankle issues in 2015. Despite the injury, Wie is playing in this week's Volunteers of America Texas Shootout.
But, according to her teacher, it's not her health that's holding Wie back.
"For me, it's more a mental thing with Michelle now rather than physical," said David Leadbetter to Golf Channel. "She has to come to terms with what she wants to do, what she wants to achieve and how she wants to achieve it."
Leadbetter stressed that he believes Wie's bumps and bruises are real. However, if she's to return to her championship form, it will start with a reinvigorated mindset.
"She is very low on confidence right now," Leadbetter remarked. "She really hasn't had any good tournaments to speak of this year. She played OK at the ANA, but the last few months certainly haven't been to anybody's liking."
Leadbetter's actually pleased with Wie's swing at the moment. Moreover, while the cerebral aspect of her game is questionable, Leadbetter dismissed any notions that Wie doesn't have a competitive fire.
"I'm sure it's got to be frustrating to her, and to her parents, because she has these glimpses, but then all of a sudden, it's like it disappears. It would be a heck of a story if she really gets hot again, but I can tell you she is not out there quitting."