The Loop
David Feherty to cover Opening Ceremony, Brazilian culture and golf during 2016 Olympics
Golf fans know David Feherty's talents extend past on-course reporting. As host of his eponymous show, Feherty has showcased genuine inquisitiveness and an ability to get others to open up, along with his trademark wit and charm.
It's a rare combination of attributes, a set that NBC recognizes could be of service outside the golf realm.
For the network's planned coverage of the 2016 Olympics in Rio, NBC will be deploying Feherty as a reporter at the event's Opening Ceremony. Additionally, Feherty will deliver pieces on Brazilian culture throughout the games.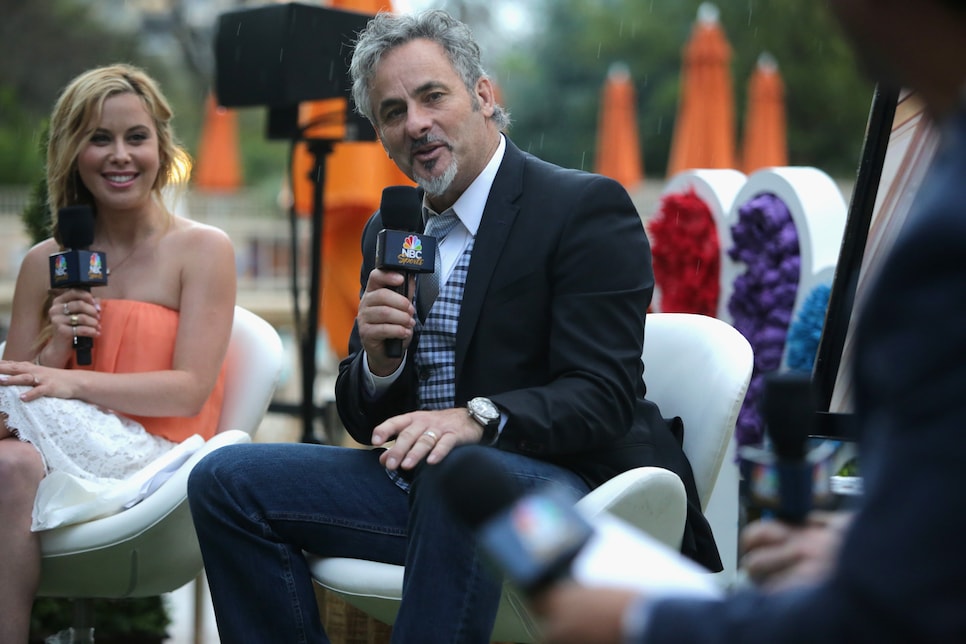 Getty Images for NBC Sports
"David's television skills are perfectly suited to the Olympics; he's a master storyteller who will bring a genuine sense of wonder and more than a little bit of mischief to these Games," said Jim Bell, executive producer of NBC Olympics, in a statement. "He's inspirational and passionate, and we're somewhere between excited and nervous to see what he'll get into while immersing himself in Brazilian culture."
Feherty will likewise be an integral part of NBC's Olympic golf coverage, working as on-course reporter and tower analyst during the men's golf competition.