The Loop
David Feherty: "I guess the idiots at the USGA don't consider [Jack Nicklaus] enough of an expert"
David Feherty was as candid as ever in a recent interview in Men's Journal. When the subject of how golf can stay relevant with young people, the CBS on-course reporter and Emmy award-winning talk show host on Golf Channel didn't hold back his opinion of golf's governing body.
"The people running the game should think more about the average amateur. Unlike football and baseball, golf is watched by people who still play the sport. So change the rules and make the ball bigger to slow it down, which will help the amateurs on the greens and attract more players. Twenty-five years ago, Jack Nicklaus said they should do this. I guess the idiots at the USGA don't consider him enough of an expert."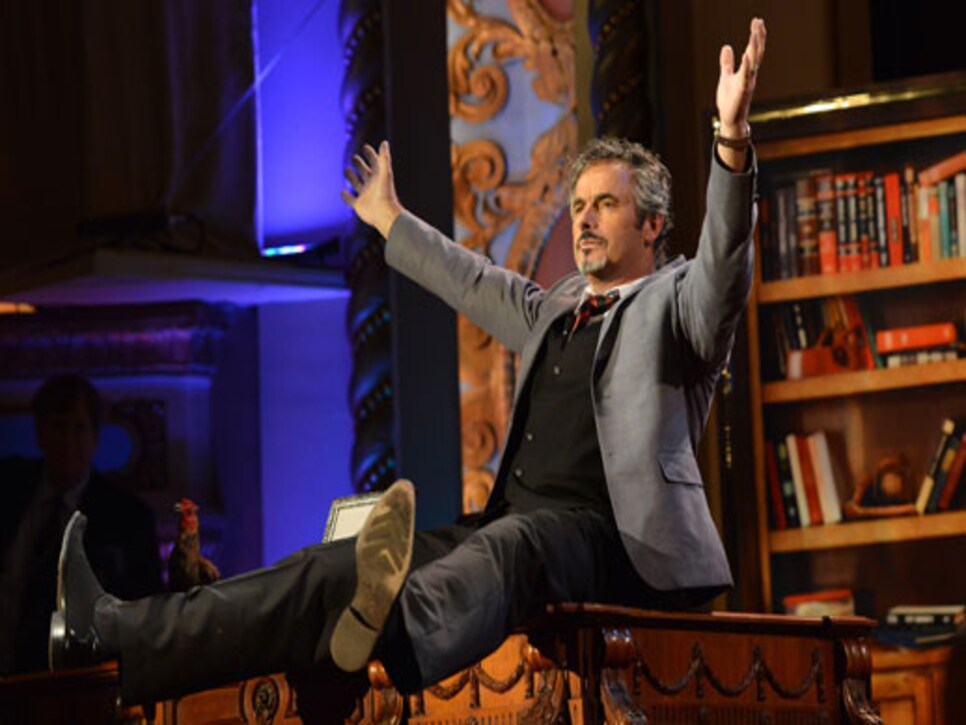 To be fair, Feherty spent most of the interview being just as tough on himself for, among other things, being "stupid" in school, losing control with alcohol and drugs, and failing his family. He says it's being open about that stuff that makes him talk so freely on the air.
"I'm at an advantage -- all of my skeletons are out of the closet," he said. "I'm as f----- up as they come. I have to take 13 pills a day to be this normal."
Feherty also recently addressed taking his pills on Twitter following comedian Robin Williams' suicide.
A special purpose to taking my meds today. Robin Williams was one of my heroes.
In the grand scheme of things, debating the dimensions of a golf ball seems trivial, but it's part of Feherty's job -- and we're glad it is. Whether you agree with him or not, such discussions could have a huge impact on a game that has been in the news a lot recently for not growing enough.
Feherty's "idiots" line probably won't make him any friends at the USGA, but it raises important questions about the future of the game. The more experts we hear from, the better.