The Loop
David Feherty: "I am not sure Tiger Woods will come back"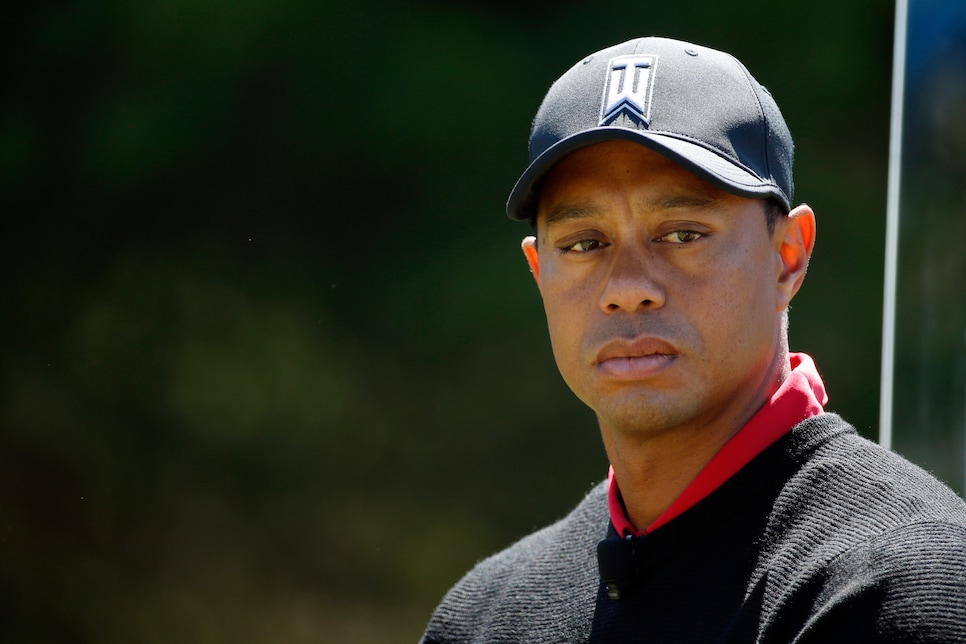 David Feherty isn't one to shy away from making his opinion heard. After watching Tiger Woods rinse three shots in the water on live TV last week, debate over the 14-time major winner's return is a hot topic of conversation. So no one should be surprised that the NBC announcer weighed in on the matter.
"I am not sure that Tiger will come back because it is a nerve in his back," Feherty said on Tuesday at a Dublin event. "It's not muscular or skeletal. It's not something you can deal with in a physical way.
"I think he has a feeling that if he doesn't make it back this time, he might be done from a physical standpoint."
Though some speculated that Tiger could make a return at next week's Memorial or the U.S. Open, those events look less likely after his last public appearance. Woods remains without a timetable for return.
"He is in phenomenal shape -- just ripped as usual," Feherty continued. "But he is not able to make a full pass at it. I saw him a few weeks ago in Houston and he hadn't played in five months and he hit some good shots and some awful skanky looking things.
"He is too stubborn and too good and too physically gifted to be able to just give it up. He loves it too much."
[RELATED: What Tiger Woods' media day mishap means]((http://www.golfdigest.com/story/tiger-woods-media-day-mishap-suggest-he-no-longer-enjoys-showing-off)