No Walker Cup, No Bobby Jones As We Know Him?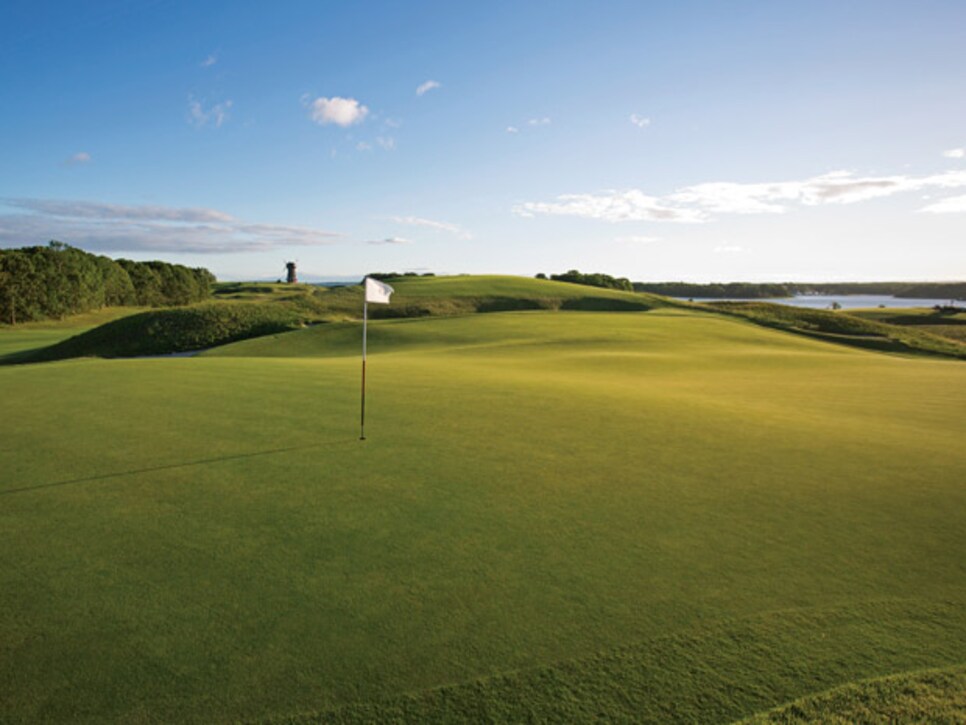 Playing the big-time amateur-golf circuit has always been an expensive proposition, and it was no different for Bobby Jones. For that reason, the Walker Cup—to be played Sept. 6-8 at the site of the original matches in 1922, the National Golf Links of America
—was an essential component in enabling Jones to achieve his extraordinary golf record.
Simply put, without the Walker Cup—specifically the matches of 1926 and 1930—there would have been no Bobby Jones story as we've come to know it. There would have been no British Open and Amateur titles. No New York City ticker-tape parades, and no Grand Slam. Bob Jones would not have been regarded as one of the giants of the 1920s sports scene along with Babe Ruth, Red Grange and Bill Tilden. And who's to say how or if the Augusta National Golf Club would have been formed and whether the Masters Tournament would have been organized. Far-fetched assumptions?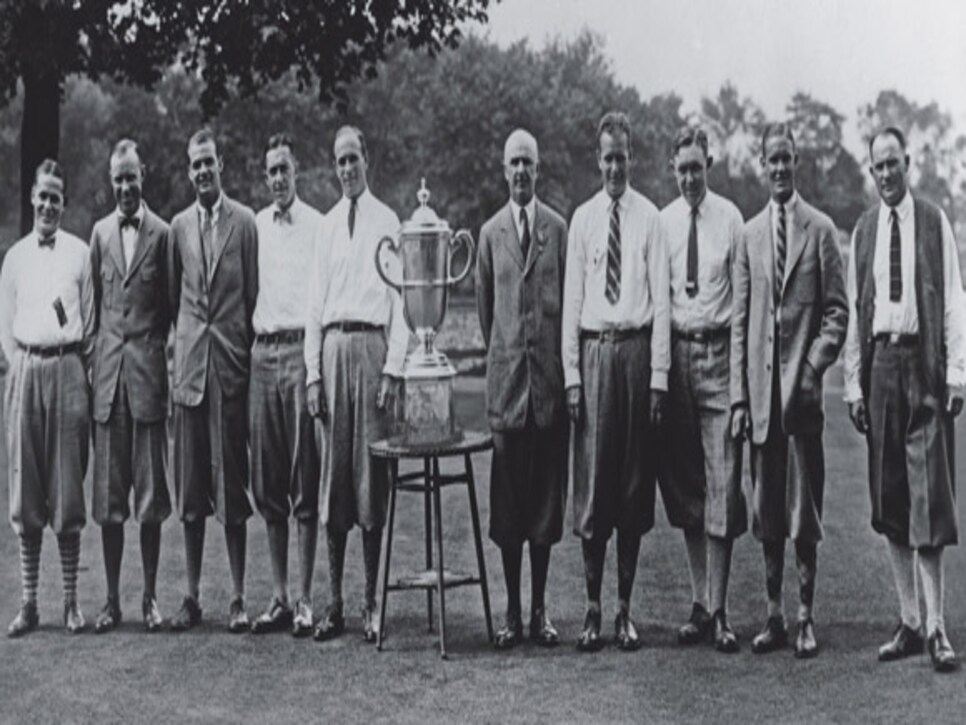 Bob Jones' upbringing was comfortable but decidedly middle class. He was a student-athlete for most of his golf career, with the emphasis on the word "student," earning degrees in mechanical engineering (Georgia Tech, 1922), English literature (Harvard, 1924) and law (completing half of Emory's normal load before passing the Georgia bar exam, 1927). He married in 1924 at 22, and he, his wife and children lived with Bob's parents until 1927. Even after 1928, when he was a practicing attorney, Jones could afford to play in only a handful of America's important regional and national tournaments each year. The author Mark Frost, in his book The Grand Slam, wrote of Jones that in 1926, "he was 24, soon to be the father of two, between careers and short of cash." Though there were a number of friends and admirers who offered financial assistance, Jones had seen the manner in which the USGA had stripped Francis Ouimet of his amateur status for four years, and Bob resolved not to get tripped up by the USGA's often bizarre and elitist rules regarding acceptable expenses.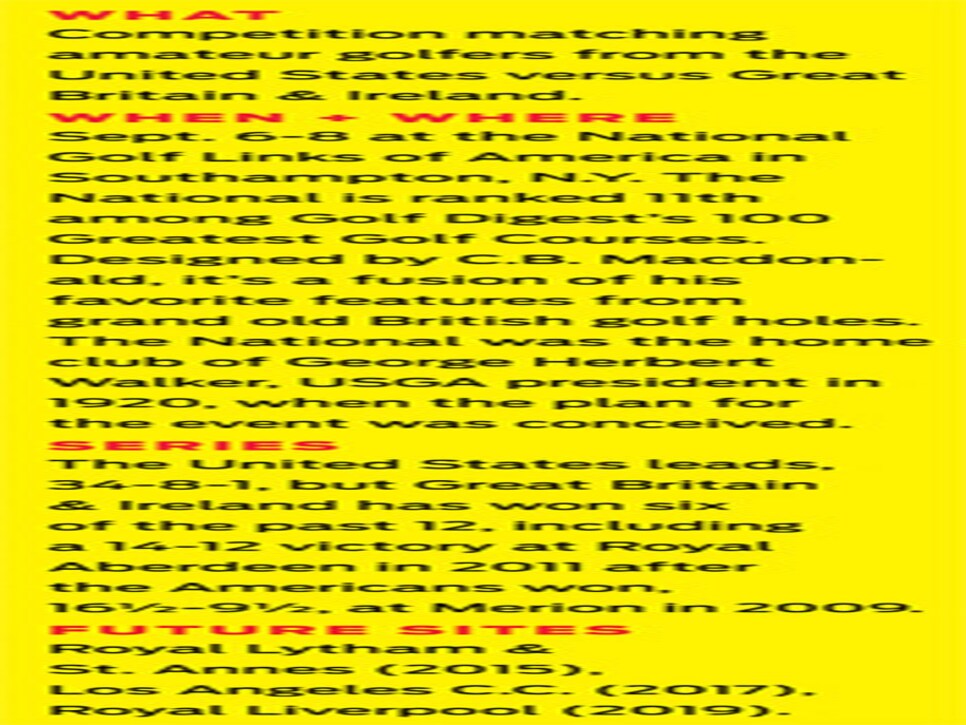 But when it came to managing its international matches, the USGA was generous and liberal in the care of its team members. It covered the full travel expenses, including trans-Atlantic voyages on luxury steamships.
When played in Great Britain in 1923, 1926 and 1930 (as well as its precursor, the International Match, at Hoylake in 1921), the Walker Cup was scheduled such that the British Amateur and the British Open were played around the same time. Jones took full advantage of bundling the three competitions in 1926 and 1930 by winning the British Open in both of these years as well as his only British Amateur title, in 1930. In 1923, Jones had planned to take advantage of the bundling approach, but Harvard denied his petition to be excused early from classes, so Jones declined his spot on the team. He remained in school and, later that summer, won his first U.S. Open title.
During his competitive career, Jones made only one trip to Great Britain that wasn't in conjunction with a USGA-subsidized competition. That was in 1927, when he successfully defended his British Open title at the Old Course at St. Andrews—a course and a place he had come to love. He did not go for a third straight British Open title in 1928: Work and family obligations along with the steep costs of the trip were simply too much.
Jones remains the only individual athlete to have received two New York City ticker-tape parades, and on both occasions (1926 and 1930), the parades were specifically in honor of his golf victories in Great Britain. The parade in 1930 took place less than a year after the 1929 stock-market crash, and before Jones won the last two legs (U.S. Open and U.S. Amateur) of what became known as the Grand Slam.
By virtue of his American championships alone (five U.S. Amateurs and four Opens), Bob Jones would be regarded as one of golf's greats. But without his four British titles, his major-championship record would fall short of Jones' contemporary, the professional, Walter Hagen. Without the financial assistance afforded him by being a Walker Cup team member, the inspirational story of Bob Jones would never have occurred.