How The USGA Can Spend Its New Pile Of Money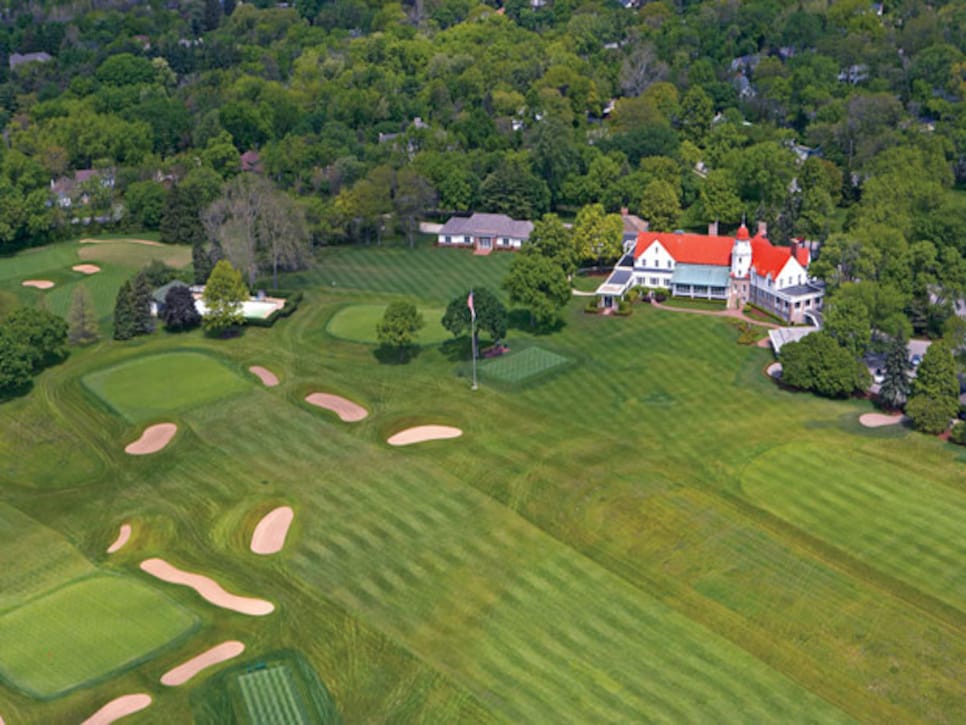 One idea: Play a U.S. Open at Chicago Golf Club.
The USGA's annual domestic television revenue, beginning in 2015, will jump from about $37 million to a whopping $93 million when FOX replaces NBC and ESPN as the USGA's broadcaster of choice. The length of the FOX contract is 12 years. I'm sure the smart folks at the USGA are already engaged in long-term planning meetings. But because this is the traditional season for gift-giving, I've created a small wish list (stocking stuffers, really), on the off chance that the USGA is looking for some ideas.
• Establish an annual fund of $5 million to $8 million for use by state and regional amateur golf associations. These little-known organizations, numbering about 70 throughout the country, are the delivery service for the USGA's core programs, including Course Rating (essential to compute a golf handicap) and championship administration (e.g., conducting hundreds of USGA-championship qualifying rounds each year). In addition, each association has its services and tournaments. The majority of state and regional associations rely almost exclusively on revenues earned from computing official USGA handicaps. That's a scary thought given the large number of competitors vying for a piece of the handicapping pie. Too many of the associations are barely making ends meet. Full, aggressive support of the state and regionals is not an elective for the USGA; it's a necessity.
• Establish, beginning in 2015, a Senior Women's Open Championship. Every other USGA individual championship (Open, Amateur, Junior, Mid-Amateur, Senior Amateur and Public Links) has a women's equivalent. For years, USGA representatives (me included) danced around calls for a women's equivalent to the Senior Open, mostly for money reasons. The first men's Senior Open was played in 1980 at Winged Foot, barely one year after the decision was made to create the championship. Playing the 2015 Senior Women's Open in May would have the benefit of allowing FOX a test run of a 72-hole stroke-play championship before its first U.S. Open broadcast. Set the purse at $1.5 million (about half the current Women's Open purse). Inaugural site possibilities? How about North Carolina's Pine Needles (site of three Women's Opens) or its sister course across the street, Mid Pines?
• Increase the fee paid to clubs that host USGA amateur-only championships. The cost of running a first-class, weeklong competition at a highly regarded facility is steep, and the inconvenience to the club is considerable. Most sites end up stuck with a net loss, and special assessments to cover the loss are not unusual. For years, the USGA has paid a host club $50,000 to help defray expenses ($75,000 to a site requiring two courses). It's past time to increase the rental fee, and doing it by 25 percent across the board seems reasonable.
• Structure a sliding-scale fee for the USGA's agronomic consulting based on a facility's ability to pay. The courses that need this expert counsel the most tend to be those that can afford it the least. The standard fee for a full-day consultation is $3,500 ($2,500 for a half day). Public courses (munys and those owned by individuals where the green fee is $49 or less) should be charged $200 for a half-day visit every other year.
• Contribute $2 million annually to existing college-aid programs reserved for young people who work at golf courses. There are approximately 10 caddie-scholarship funds in the United States, and most of these have expanded their scholarships to include men and women who provide "service to golf" at the clubs—caddies, grounds crew and house staff.
__ The course is an architectural gem and would not require many changes (some new back tees) to make it a superb Open site, but like Merion this year, the number of spectators would need to be limited. In many ways, Chicago Golf Club would be similar to Shinnecock Hills
—forgotten for nearly a century other than as a site for an occasional amateur-only competition like the Walker Cup or Senior Amateur. The logistical issues at Chicago Golf would be far easier to deal with than those at Shinnecock Hills. And as was the case with Shinnecock Hills, Chicago Golf Club would become one of the highlights of the unofficial U.S. Open rota.