Fitness
This weight-loss diet helped a young David Duval lose 40 pounds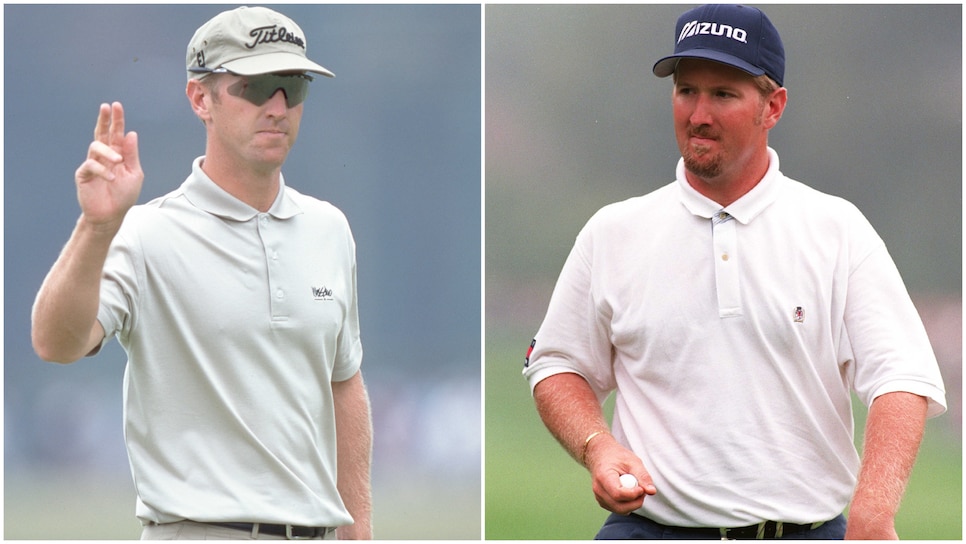 The passage of time makes it easy to take for granted, but it's worth remembering just how good David Duval was.
In the four-year stretch between 1997 and 2001, Duval won 13 times, finished in the top 10 in 10 of 15 majors, won the Tour Championship in 1997, the Players Championship in 1999, and the Open Championship in 2001. Along the way he shot 59 and, for a time, overtook Tiger Woods as World No. 1.
Duval started his journey at 226 pounds, and just a few years later, he clocked-in at 180, lost "40 pounds and four notches on my belt," and his body fat stood at just eight percent.
"I knew I needed to do more to win major championships and take my career to the next level. … It's let me swing the club with less effort and energy, and address the ball in a much more consistent manner."
— David Duval to Golf Digest in July 2002
Duval writes the first step to his—any any golfer's—weight-loss journey was to break bad habits. His cycle of bad eating habits started on the mini-tours, he writes. He would go for hours without eating, then binge when he was at his hungriest, as he wrote:
His first step wasn't changing what he ate (we'll get to that), but how he ate.
In the article, Duval writes that he tries to eat smaller meals "every three hours," so he never leaves himself feeling too hungry and susceptible to overeating. This isn't always easy when you're traveling or busy, he writes, so he suggests planning ahead with some snacks. His go-tos are protein bars, and "turkey sandwiches on wheat bread."
"When you're driving five or six hours from one town to the next, you find yourself eating a lot of fast food, mainly because it's so much easier and cheaper than anything else. I ate lots of Mexican food—I was big into the Mexican pizzas and burritos. When I stopped for gas, it wasn't uncommon for me to grab a bag of chips, a soda and some candy, too."
— David Duval to Golf Digest in July 2002
As for what he ate, Duval essentially adopted a high-protein diet. A simple diet that pairs more protein with "reduced starchy carbs" and "minimizing my fat intake." A good rule of thumb, he says, is to to make carbs and high-fat foods "no more than 10 to 15 percent" of what you eat every day," adding that a typical meal on this diet includes "grilled pork chops, fresh-cut green beans and a salad."
Once you do these two things, the final ingredient is simple: commitment. That won't always be easy, Duval writes, and you don't want to go so hard that you burn yourself out. But steady, consistent effort will pay dividends. Just trust it.
"If I can do this anyone can...it doesn't matter how old you are or what kind of shape you're in. It's all about desire and commitment. If you make up your mind to get in shape and have the willpower to push yourself, It can be done. It made me a better golfer, and it can help you, too."
— David Duval to Golf Digest in July 2002