Podcasts
David Duval on carrying Tiger and the one thing he and Brandel Chamblee actually agree on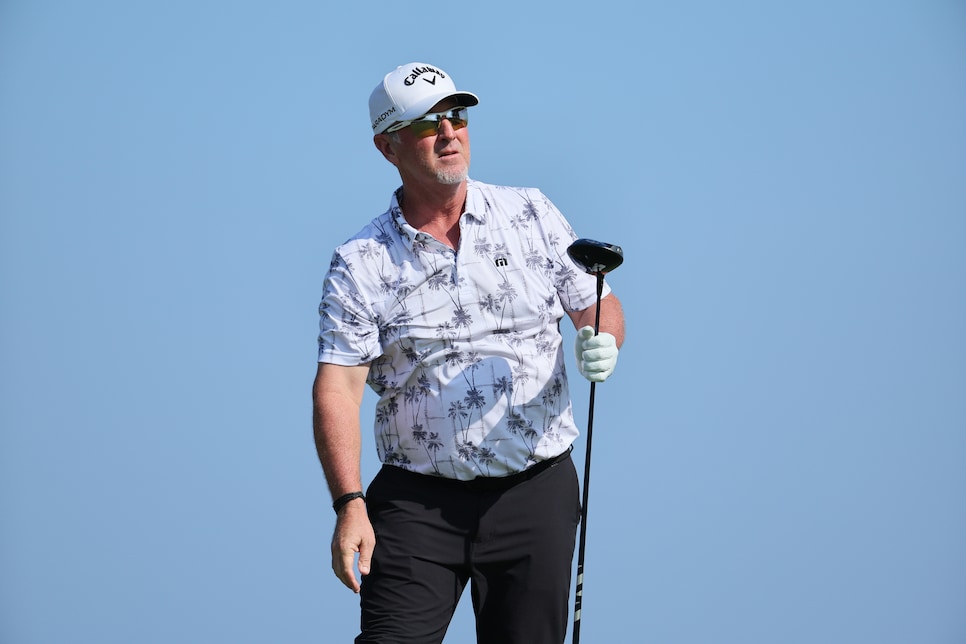 Last week, due to some technical difficulties, the great David Duval answered a total of one question on The Loop podcast. Fortunately for us, he was kind enough to come back on this week, and his thoughts on a variety of topics dominating golf right now were well worth the wait.
Duval, the 2001 Open Champion who spent 15 weeks as World No. 1, had become one of the prominent voices in golf broadcasting over the last decade, but decided to make a run on the PGA Tour Champions when he turned 50 in November of 2021. He's currently three events into his second season on the senior tour, having just matched his best career finish with a T-31 at the Hoag Classic.
Double D getting back into the literal swing of things has led to far less TV time, which means we get to hear his takes on hot-button issues far less frequently. Naturally, we had to get his take on the USGA and R&A's rollback announcement, which seemed to align with what two-time PGA champion Justin Thomas said ahead of the Valspar Championship last week.
"I disagree with it," Duval said. "The game has exploded over the last few years and gotten incredibly popular and people are watching, let's go ahead and change it and make it harder, make it less accessible. All of us who play this game know it's the greatest sport there is, it truly is. But we battle the fact that golf is a bit cost-prohibitive and it is a bit time-prohibitive. You go to an NBA game and it's over in two hours and 15 minutes. You commit to play a round of golf, you're in for six hours, and it's not a cheap game to play.
"And then I go to, who is going to bear the cost of these manufacturers having to retool? And I don't understand the science of it, so I can't necessarily address it, but what did they say? 127 mph swing speed, 10 degrees launch at 2200 rpm. I mean, who does that?"
Little did Duval know that he and Brandel Chamblee, his former sparring opponent on Golf Channel, aligned on this issue. Last week, in a lengthy, informative Twitter thread, Chamblee railed against the announcement, saying that it "implies the game is broken, when in fact it has never been healthier." When Duval was reminded he and Brandel actually agreed on something, he had the perfect response.
"Easy now," Duval said, laughing. "I've seen a few articles and things he's said and written, and he explains it well. You know, he and I butted heads a lot, but the man works very hard. He's very prepared. He certainly has his points and his opinions, and I didn't always agree, but you've got to give him credit."
In addition to the rollback announcement and his life on the PGA Tour Champions, Duval also reminisced about playing with Tiger Woods in the World Cup and why he doesn't love the new no-cut format for the PGA Tour's elevated events in 2024. To hear our full chat with the golf leged, please listen below, and like and subsribe to The Loop wherever you get your podcasts.