The Loop
David Duval: At a crossroads
For the first time since 1993, the year he turned professional, David Duval finds himself in the precarious position of having to play for a job. His PGA Tour exemptions have run out and he stands 116th on the money list heading into the Turning Stone Resort Championship this week, the first of five Fall Series events.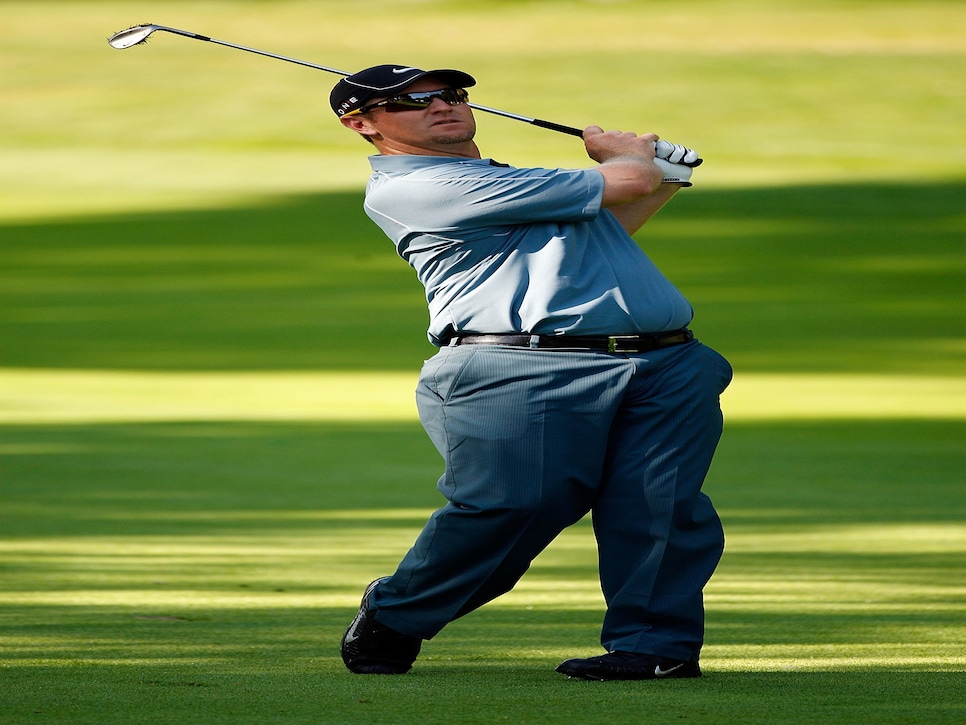 The unemployment line starts at 126th on the money list following the Fall Series events. Should Duval fall below 125th on the list, he would still get several starts in 2010, though in tournaments not necessarily of his choosing. For those, he'd largely have to depend on sponsor exemptions.
Where does his career go from here? The notion that he had turned a corner when he tied for second in the U.S. Open in June? Another dead end. In four starts since, he has missed the cut in three and tied for 63rd in the other. If it hasn't demoralized him, then at least he needn't worry about the mental part of the game.
Say this for Duval: Once an enigma, always an enigma. It's been the one constant in his career.