Rewarding a Life's Work
Legendary golf photographer David Cannon receives Lifetime Achievement Award from PGA of America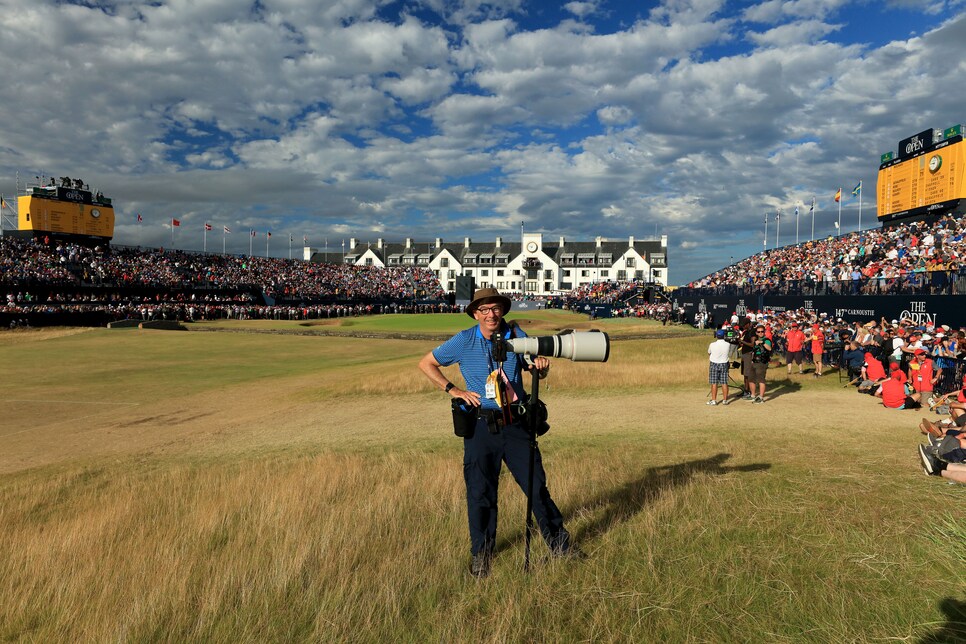 The PGA of America announced on Tuesday legendary photographer David Cannon as the second recipient of their recently created Lifetime Achievement Award in Photojournalism. Cannon follows Leonard Kamsler, who was named the inaugural recipient of the award at the beginning of 2020.
Cannon, from Sussex, England, has been a fixture at the biggest events in professional golf for 40 years, working as a photojournalist for 121 men's majors, 71 women's majors, 17 Ryder Cups, 17 Walker Cups and 15 Solheim Cups.
"Over the last forty years, my ambition has been to leave an important legacy to the sport," Cannon said. "And while I am not done just yet, I hope this award serves as an annual reminder that (photographers) put an awful lot into the game of golf."
Cannon was a strong player as an amateur, competing against Sandy Lyle and Nick Faldo and earning a selection to the English youth squad training program in 1974. But in 1978, at the invitation of a friend to help photograph a rugby match, Cannon's interest in professional photography would quickly supersede his golf pursuits. The Sunday Express prominently displayed one of his images from the rugby match in its sports section, and Cannon was hooked. "From that second onward, I basically stopped playing serious golf and every bit of spare cash I had went toward buying camera equipment," he said.
In 1983, he began working for Allsport, which was purchased in 1998 by Getty Images, where he's worked since, in addition to other roles with publications like Golf World UK Magazine. With his presence and acclaimed images captured at so many majors over the years, he also developed relationships with many of the subjects, most famously Seve Ballesteros. The two played golf together and his image of Ballesteros winning the 1984 Open is perhaps his most renowned photograph.
"In 1984, when (Ballesteros) won the Open (for the second time), I got what has become an iconic sequence of him holing that famous putt on 18, which I presented to him. He was really appreciative of those pictures and what they represented."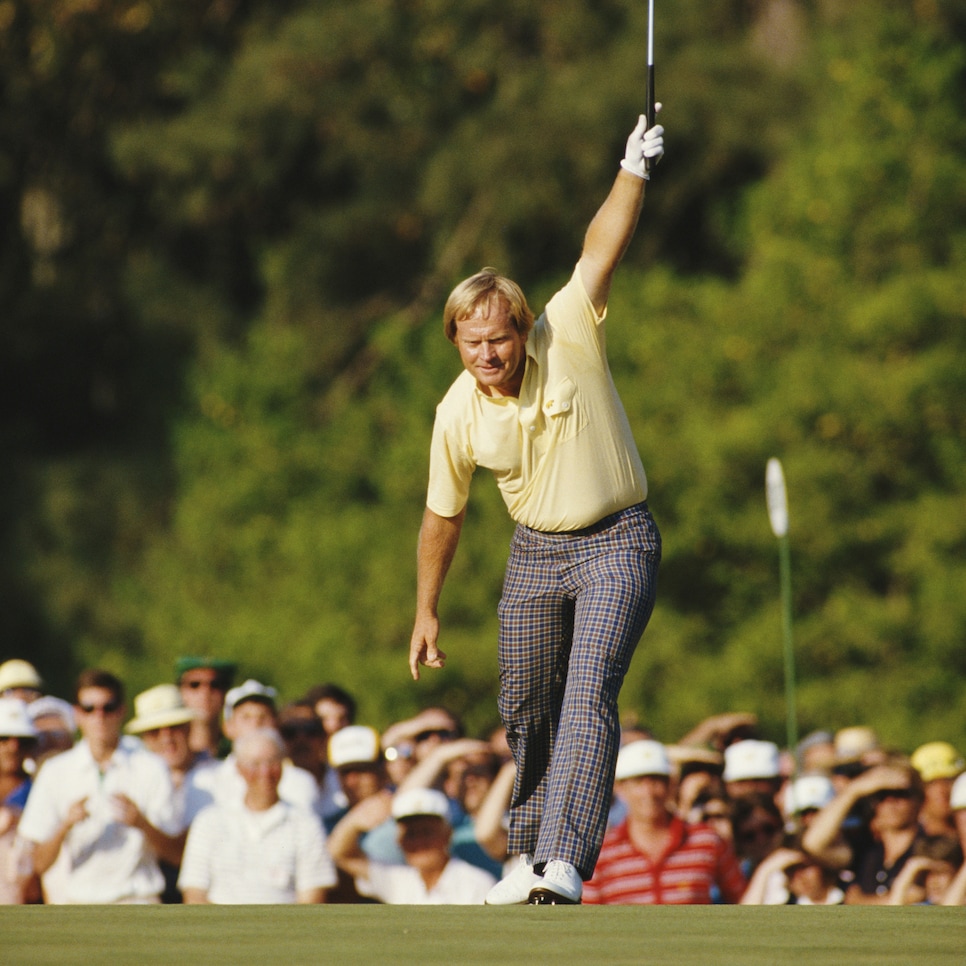 David Cannon/Getty Images
Cannon was also on the spot to capture the putter raise of Jack Nicklaus at the 17th green in the 1986 Masters. If there's been a historic moment in golf, Cannon was likely there to capture it over the past 40 years. He cites the Ryder Cup as his favorite golf event to shoot, given the emotion that cascades across the golf course in a three-day burst. He covered every Ryder Cup from 1985 to 2018, and served as the official European Team photographer from 1995 to 2018.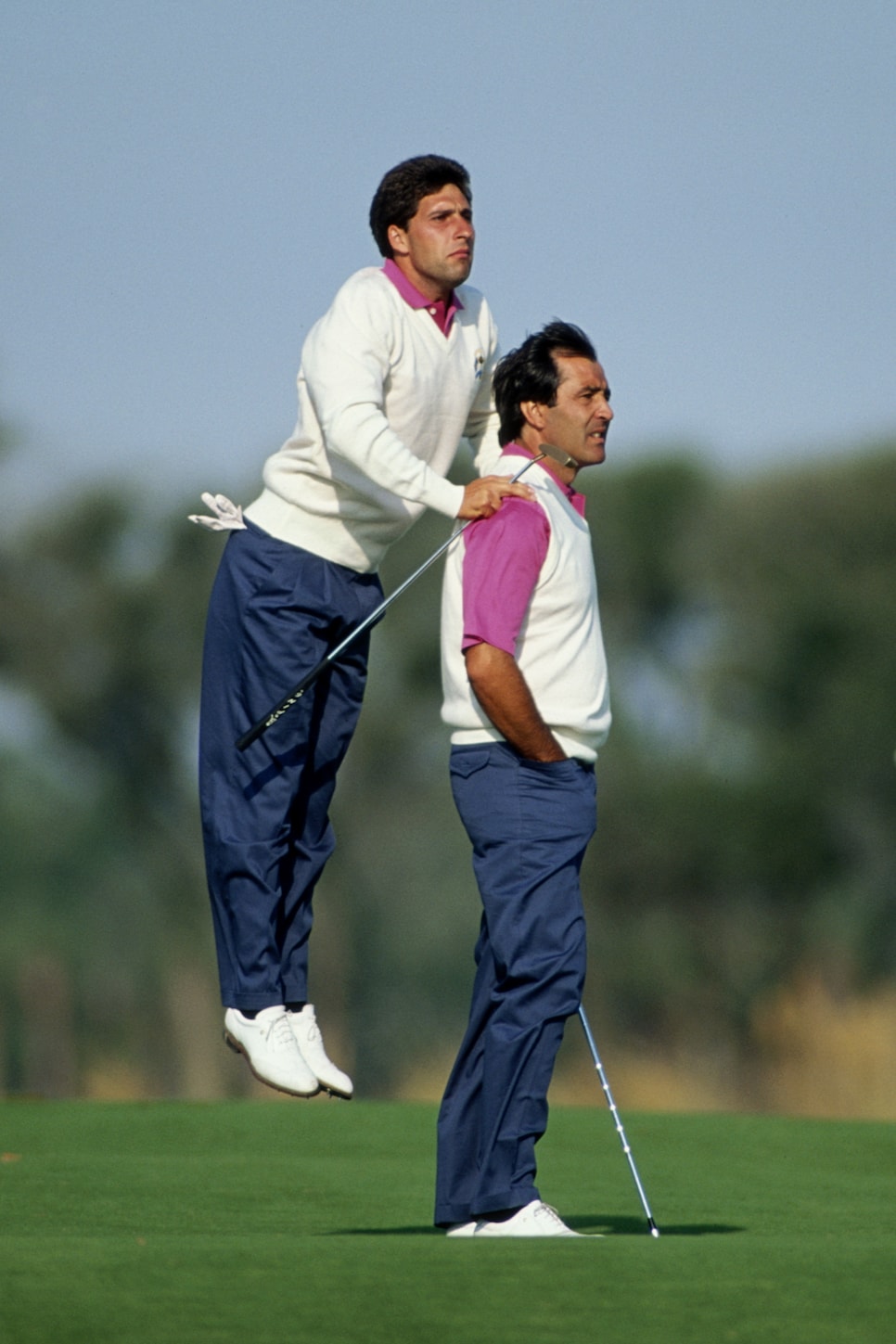 Cannon cited his 1991 shot of José María Olazábal jumping up and nearly over the back of Ballesteros ー his fellow Spaniard and playing partner ー as his all-time favorite Ryder Cup image.
David Cannon
In addition to that start at a rugby match in 1978, Cannon has photographed a wide range of sporting events beyond golf. His original work in the early 1980s with Allsport focused on soccer, which left his summers free and allowed him to dabble with shooting golf. Including golf, his events covered total exceeds 700 from around the world, with credits from the Olympics, World Cup, motor sports, cricket, and tennis, among others. Cannon estimated he's taken over 3.4 million frames either on film or digitally, flown 2.6 million miles while visiting 115 countries, and walked 13,000-plus miles on golf's greatest courses.
The PGA of America will commemorate his life's work with this award and a celebration on May 18 ahead of this year's PGA Championship at Southern Hills.