The Loop
Darren Clarke, Tiger Woods and the day that fat beat fit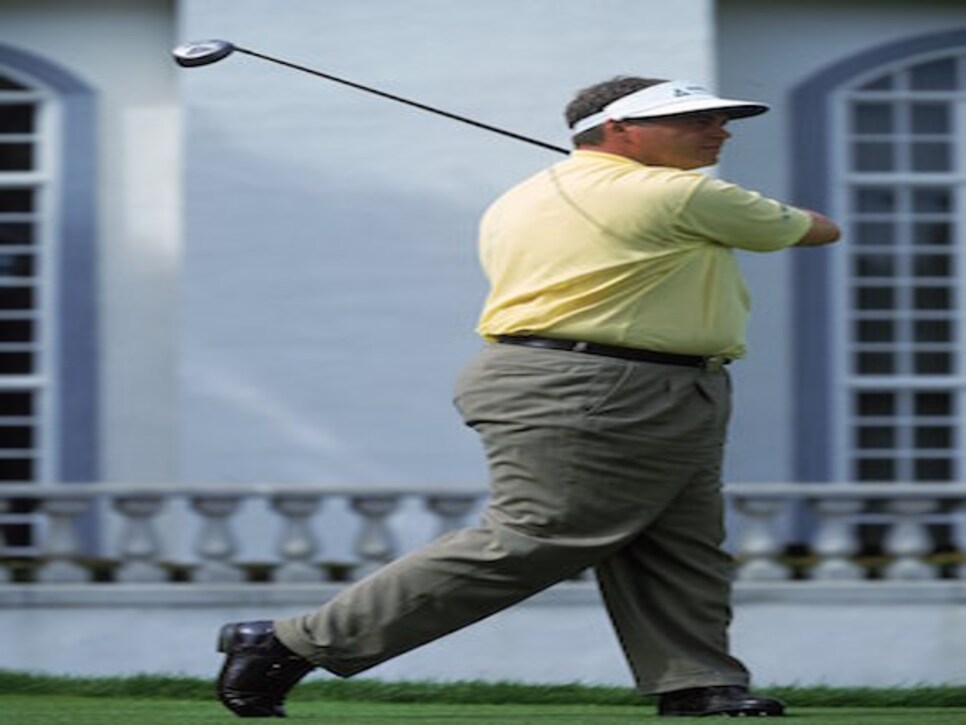 Still, it's hard not to root for Clarke, a reformed Irish couch potato, who, like Jimenez, is renowned for living life large. Which recalls this, the day an out-of-shape, overweight Clarke felled the fittest man in golf, Tiger Woods, in the 36-hole final of the WGC-Andersen Consulting Match Play Championship at La Costa Resort in Carlsbad, Calif., in 2000.
On the eve of the final, Clarke was asked if he intended to go to bed early.
"No," he said. "Just goes to show after all that hard work I've put in the gym this winter, my right arm is definitely stronger."
He and Woods shared the same instructor at the time, Butch Harmon, who was imploring Clarke to begin a workout regimen.
"Yes, I have to," Clarke said. "He's calling me all sorts of names. I have to go into the gym, unfortunately. It doesn't appeal to me much, but I have to do it."
Asked about the fitness equipment he previously had indicated he was buying, he replied, "We have a gym at home, yes, gathering dust."
During the break between the morning 18 and the afternoon 18, Clarke opted not to join Woods on the practice range, a steep downhill walk. "I didn't want to walk back down the hill again and then walk back up," Clarke said. "I had walked far enough."
A few weeks later, at the Players Championship, Clarke was reminded of his pledge to pursue fitness.
"I have thought about it," he said. "I put a lot of thought into it."
Had he reached a conclusion?
"Yes, I have. I'll start working out shortly."