Darren Clarke says his Obsessive Compulsive Disorder and "ruthless streak" will be on display at the Ryder Cup
Fans should expect to see a different side of Clarke at this year's Ryder Cup, as the 47-year-old gears up for his role as captain of the European team.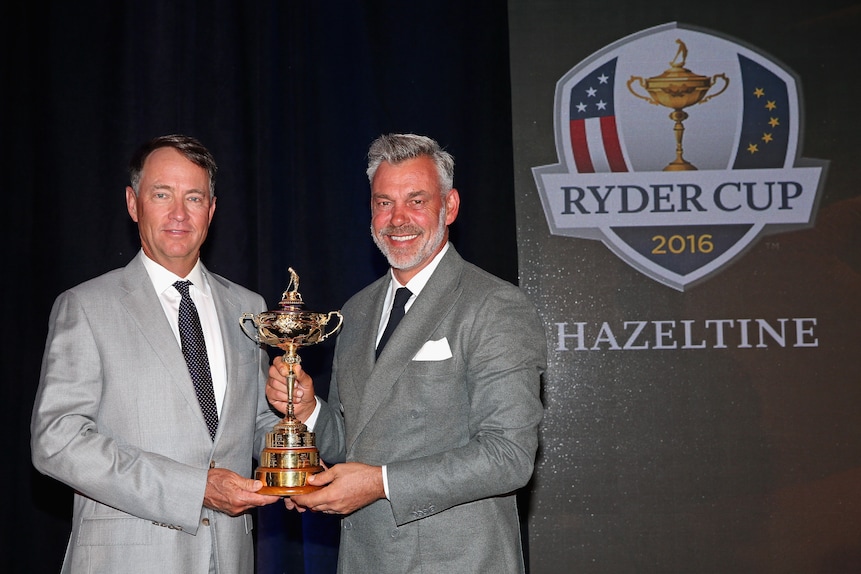 darren-clarke-davis-love-iii-ryder-cup.jpg
CHASKA, MN - SEPTEMBER 29: (L-R) Davis Love III, US Ryder Cup Captain and Darren Clarke, European Ryder Cup Captain pose with the trophy following the 2016 Ryder Cup Captains' Press Conference at Hazeltine National Golf Club on September 29, 2015 in Chaska, Minnesota. (Photo by Andrew Redington/Getty Images)
Clarke admitted to the UK's Daily Mail that his Obsessive Compulsive Disorder will rear its head at Hazeltine. The 2011 Open champion has already composed three drafts for his opening ceremony speech. His strategies and ideas all have contingency plans. He studies stats weekly, such as how a prospective player is performing on par 3s vs. par 5s.
A member of five Ryder Cup teams, four which came out on top, Clarke knows the history -- and the consequences -- of the competition.
"Fear of failure has been my biggest driving force since I started playing the game," Clarke told the Daily Mail. "That goes right back to my days as an amateur. If I don't prepare properly, failure is inevitable."
As such, Clarke is not only assessing on-course performance from his players, but also learning more about their characters and personality, trying to figure out how to best reach each individual. He's been collecting inspirational quotes and speeches, hoping to channel that genius to his team.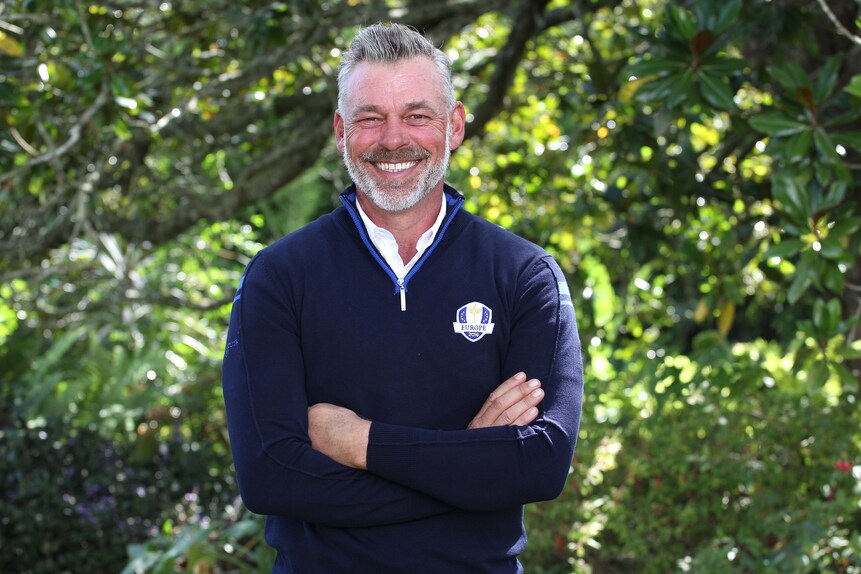 Darren-Clarke-2016.jpg
GEORGE, SOUTH AFRICA - FEBRUARY 18: Darren Clarke moments after being announced as captain of Team Europe for the 2016 Ryder Cup during the Dimension Data Pro-Am at Fancourt Golf Estate on February 18, 2015 in George, South Africa. (Photo by Luke Walker/Sunshine Tour/Gallo Images/Getty Images)
Despite this preparation, many are assuming Clarke will ultimately select European team stalwarts Lee Westwood and Ian Poulter as wildcard picks. That both are friends of Clarke's make it seem like a foregone conclusion.
Not a chance, says Clarke.
"An old pals' act? How could I possibly do that?" Clarke asserted. "The Ryder Cup is much, much more important than an old pals' act. That does not happen. Under no circumstances would I let myself... that's not going to happen. No chance."
Clarke said that his decisions might cause broken friendships, but it's his responsibility to put together a squad to bring Europe victory.
"There is a ruthless streak to me. Very much so. If you were to analyse successful professional golfers, if they are not ruthless, they are not successful," said Clarke. "You have to put your job and your golf at the forefront of what you are trying to do, otherwise you will never be successful. The ruthless streak: If I think it will be for the best, I have no problem using it."
You are using an unsupported version of Internet Explorer. Please upgrade to Internet Explorer 11 or use a different web browser.