The Loop
Darren Clarke suggests Ian Poulter, Lee Westwood will be at Ryder Cup following EurAsia win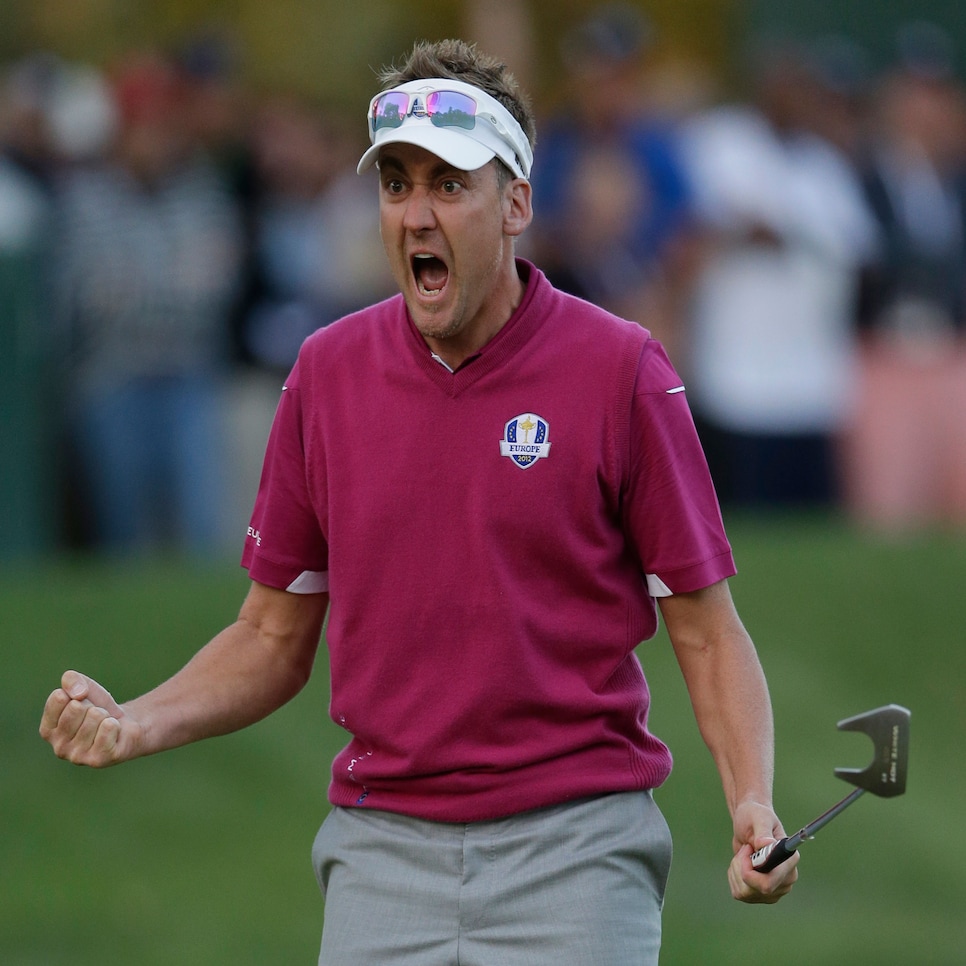 Following his team's dominant performance at the EurAsia Cup, captain Darren Clarke strongly hinted that Ian Poulter and Lee Westwood would, in some capacity, be at this year's Ryder Cup.
"What Lee and Poults have brought to the team room has been priceless," said Clarke. "All of the young kids have listened to them, they've all learnt from them and I think it's been a hugely beneficial week."
Considering the duo's sterling Ryder Cup records -- Westwood has played in nine events and is two points away from Nick Faldo's points record, Poulter owns 13 points in 18 matches -- perhaps that sentiment seems like a given.
However, both Westwood and Poulter struggled in 2015, with Westwood posting just one top 10 in 15 PGA Tour events and Poulter -- after a strong spring -- faltering in the summer, missing cuts at the U.S. and British Opens.
Even to make the EurAsia Cup, Westwood and Poulter were captain's picks, and perhaps benefited from Rory McIlroy, Justin Rose and Henrik Stenson choosing not to participate in the event.
But Westwood and Poulter made the most of their opportunity, going undefeated at the EurAsia Cup and accounting for six of the team's 18 1/2 points. Moreover, many of their fellow Europeans seemed to appreciate and value their leadership; Andy Sullivan tweeted out the two were "inspirational" in team meetings.
"The scoreboard was flattering, but these boys played some sensational golf throughout the tournament," Clarke continued. "They bonded as a team and as pairings, and as a captain I couldn't have asked for more from them. These were some of the best players in the world who wanted to be here and they showed it."
This year's Ryder Cup is at Hazeltine National Golf Club in Minneapolis.