The Loop
Darius Rucker hoping to inject golf with character, entertainment with new show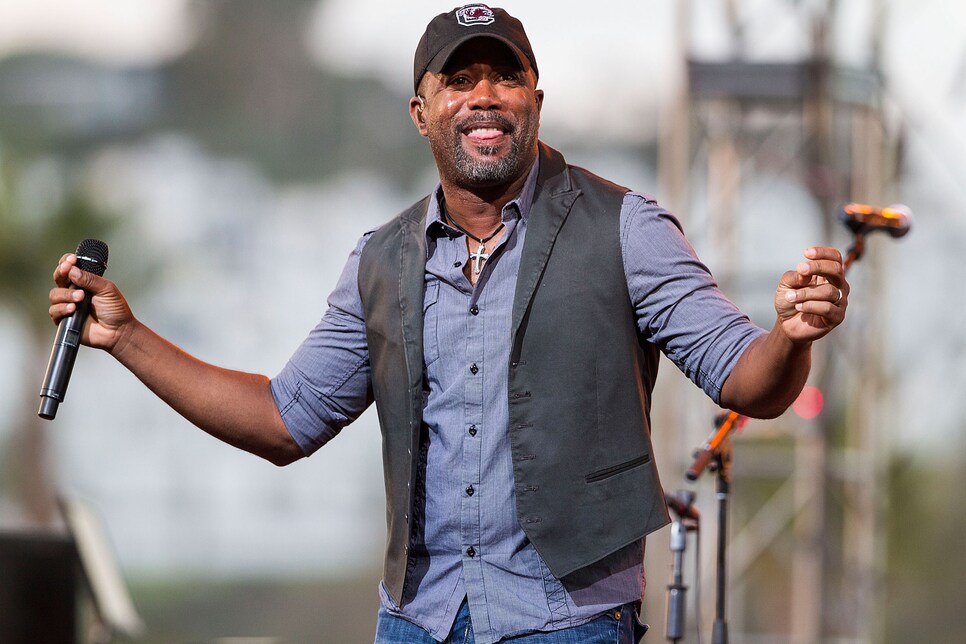 Golf has its share of celebrity enthusiasts, perhaps none as involved as entertainer Darius Rucker. The Grammy-award winner -- who came to prominence as the frontman for Hootie & the Blowfish -- is the host of several tournaments, including the the women's "Darius Rucker Intercollegiate" and the "Darius and Friends" concert and golf tournament that's raised over $1 million for St. Jude Children's Hospital. He's a single-digit player himself, one who was a guest of Team USA at the 2016 Ryder Cup. He's also famously a friend of Tiger Woods, performing at the 14-time major winner's wedding.
Now, Rucker is taking his passion to the airwaves, hosting a monthly golf show on SiriusXM PGA TOUR Radio.
For a guy as busy as Rucker -- he's preparing to release his fifth solo album -- the time demands of hosting a program would seem to be colossal. But the South Carolina native said the opportunity was too good to pass.
"The president of Sirius wanted to do this for awhile now. He loved the idea of talking to golfers about life and other passions, which got me excited too," Rucker said. "I want to do a show where I can talk about music, movies they love, humanize the guys, and also talk the game."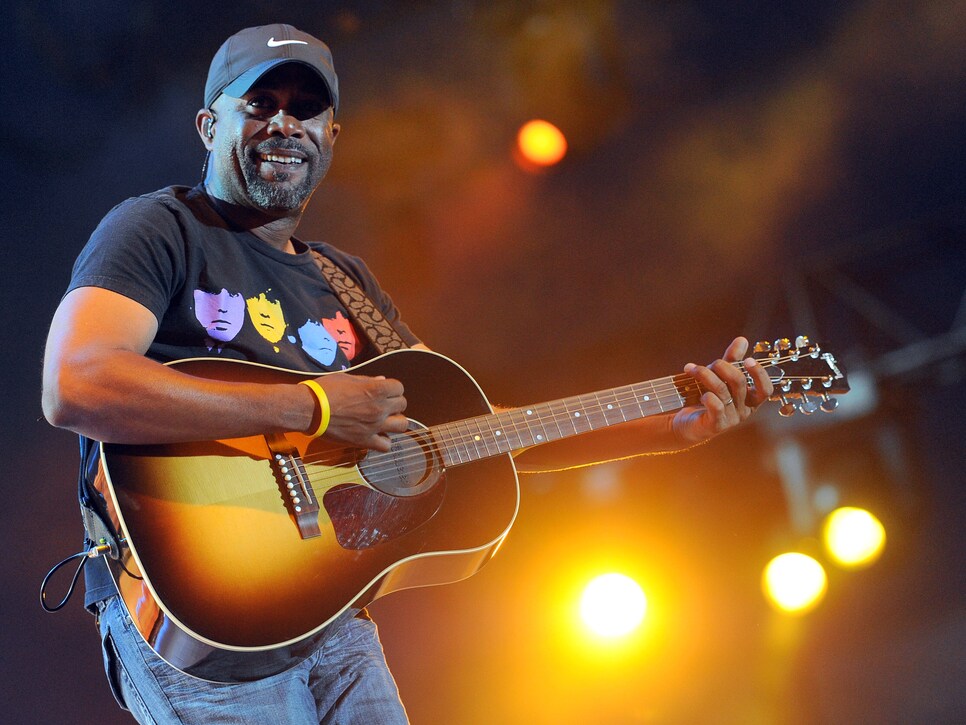 But while the sport itself will be the nucleus of the show, Rucker wants to explore all the things in orbit, giving a spotlight to more than what these the players do inside the ropes.
"You see guys on the driving range with headphones. I want to ask them, 'What are they listening to? What gets you going?'" Rucker said. "Sitting around, when you get home after shooting 64 -- or even 78 -- what do they do to get their mind off things? I want to talk to them what's important outside of golf. What's a date night? What do your kids want to be? That's the stuff I want to explore."
Rucker's show comes at an interesting time in the game, as golf continues to investigate ways to reach new audiences. Given his entertainment background, Rucker's voice is a welcomed addition to this pursuit.
"When you watch the Golf Channel -- and I love it -- but it's all about the game inside the ropes," Rucker said. "Fans want to know more. How are you preparing for tomorrow, what were you thinking on the shot? Let's show them that these guys are just like us. I think if you bring a more human side to the game, it will grow roots."
And in Rucker's estimation, the game has plenty of entertainers to help market the game worldwide.
"Dustin Johnson hits it so far, and ladies love the long ball!" Rucker said. "Rickie Fowler has such a great personality. Whenever I'm around him, he steals the show just being himself. Rory McIlroy and Jordan Spieth, too, both polished. The game has stars; we just need to give them a chance to show their other side."
The show, "On Par with Darius Rucker," will debut July 26th at 3:00 PM.