The Loop
Danny Willett's coach went to bed before Sunday's back nine at the Masters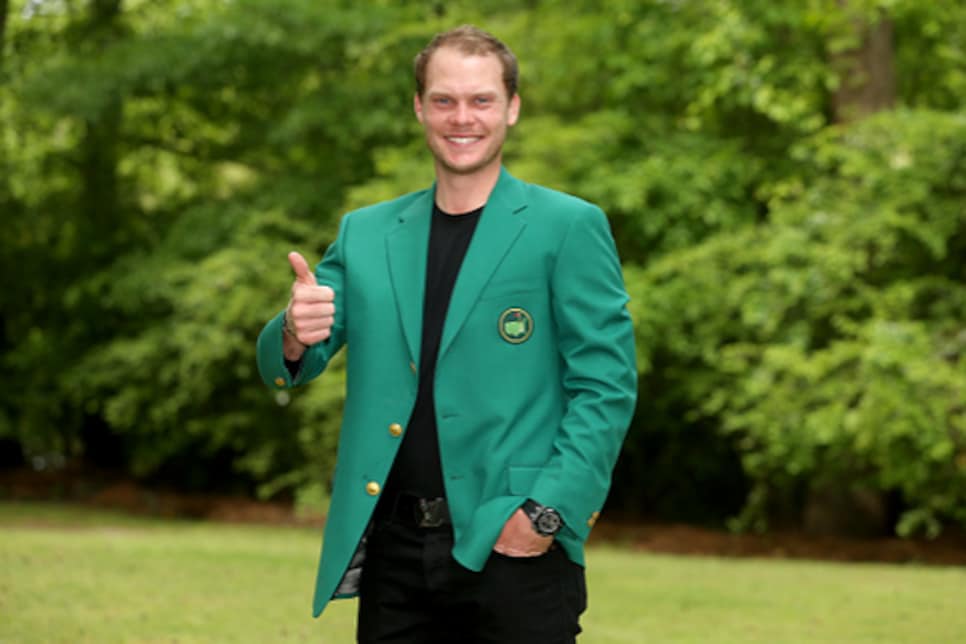 As the old saying goes, the Masters doesn't start until the back nine on Sunday. But apparently, Mike Walker isn't aware of that saying. With Jordan Spieth holding a seemingly comfortable lead heading into the final stretch of the final round, Danny Willett's swing coach decided to turn off the TV and go to bed.
Good thing he doesn't silence his phone at night.
"I actually went to bed at 9:30 p.m. (UK time) when Jordan birdied nine to go five clear, thinking that was it," Walker told the Telegraph's James Corrigan. "But then an hour later my phone went mad. I turned on the TV and Spieth was just finishing off his [quadruple bogey] seven on the 12th. Danny was leading and I was like 'wow'."
Walker's reasoning for going to sleep? He and boss Pete Cowen, who also coaches Willett, had an early wake-up call for a flight to get to the Spanish Open. But after waking up and seeing his prized pupil win arguably golf's biggest prize, Walker wound up delaying his trip.
"I had to have a few beers and then Liz [Walker's wife] cracked open the Prosecco," said Walker, 37, who also coaches other Masters high finishers Lee Westwood (T-2) and Matt Fitzpatrick (T-7). "Even after all that, I couldn't get to sleep. So much stuff was going through my head. I didn't hear the alarm. I spoke to Dan about 9 a.m. UK time, which was 4am over there and he was still going strong. We were both in a state of shock."
Before you knock Walker's faith or dedication in Willett, the Telegraph also reports Walker had previously delayed his own honeymoon to help Willett prepare for the Masters. And both he and Cowan had flown back from Augusta on Friday. But when it comes to Masters Sundays, Walker definitely learned his lesson. The next time any of his clients are lurking on that leader board, we're pretty sure he'll stay awake.