The Loop
Danny Willett's Masters win 'has come at right time' for golf in U.K.
Stories of interest you might have missed…
Danny Willett's victory in the Masters could have a trickle-down effect on European golfers, James Corrigan of the Telegraph writes. "There's not just Matt [Fitzpatrick], but Andy Sullivan and Chris Wood and all these under-30s who are already thinking 'well if Dan can do it…'" [Willett's instructor Mike] Walker said. "Now, they'll believe it's all there for the taking. And it will have a wider influence, as well. When golf has been struggling as a sport in the UK, this has come at exactly the right time."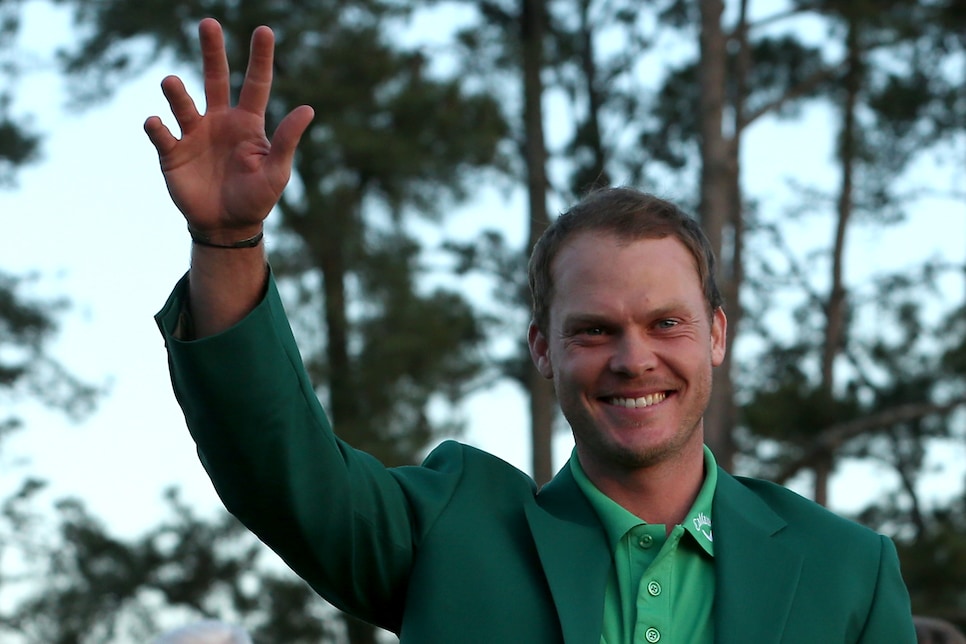 "Luke Donald wore a bemused smile as he walked off Harbour Town's 18th green, an expression that never left as he emerged from the scoring trailer and faced the questions about a Sunday that never really got out of second gear. Chased down. Again," Jeff Shain writes in the Island Packet in this story on the third time in six years that Donald led entering the final round of the RBC Heritage only to finish second.
The ban on anchoring the putter to the body in making a stroke went into place on Jan. 1. "Flash forward. We're three months into the ban now and most former Tour anchorers, happily or not, have adapted well," John Paul Newport of the Wall Street Journal writes in this story examining how tour players have coped and how amateurs can learn from them.
Tour players' reactions to news that Steve Stricker would captain the next U.S. Presidents Cup team was what one would expect for one of the most respected players on the tour. "The guys really respect him," Davis Love III said in this story by Helen Ross of PGATour.com. "He's a leader. He's a father figure and quite a steadying influence to a lot of the young guys, helped a lot of the younger players in their career. And even got Jimmy Johnson caddying for Justin Thomas; he's sharing his caddie. He's just always been a great guy on tour. I think it's a great role for him, especially after Jay had him as assistant captain. They'll see him a lot this year at the Ryder Cup. It's a great fit."