The Loop
Danny Willett's brother responds to Ryder Cup backlash: "Some Americans proved me right"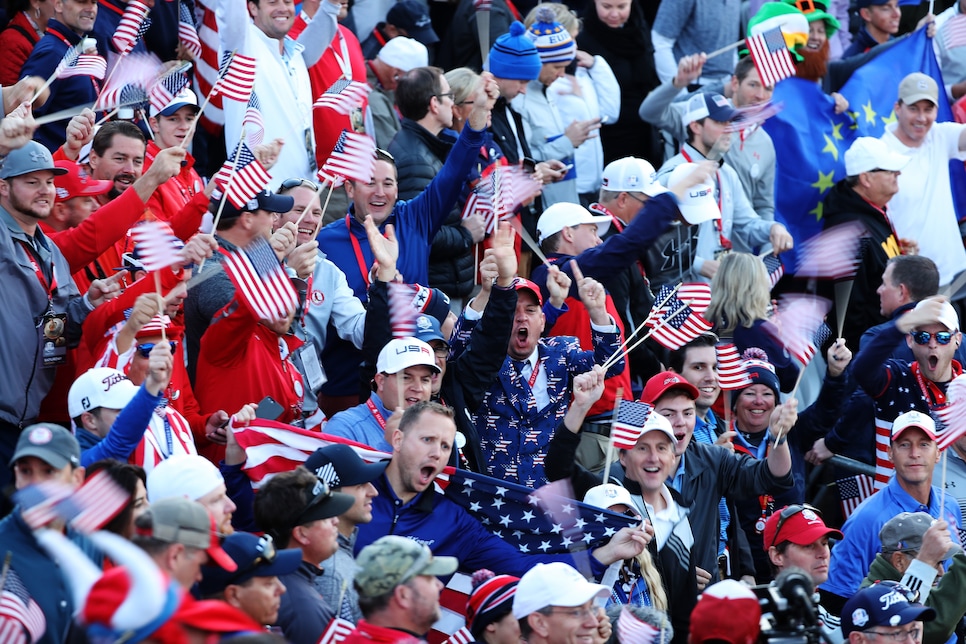 Pete Willett -- brother of Masters champion Danny -- caused a firestorm with a tongue-in-cheek article about American fans during Ryder Cup week. The sardonic piece ridiculed the obnoxious behavior of galleries in the United States, behavior that was ultimately displayed by the Hazeltine crowds. Alas, the post painted a bull's-eye on his brother's back, one that contributed to Danny's 0-3 record during the week.
On Tuesday, Pete responded to the reaction incited by his "inflammatory" commentary.
"My 'rant' was not a criticism of ALL Americans, but a satirical jab against a very select group of individuals who are wholly deserving of ridicule - those that scream 'Baba booey,' belt out 'Mashed Potato,' and bellow 'Get in the Hole,'" Willett said. "These were the only imbeciles to which I was referring."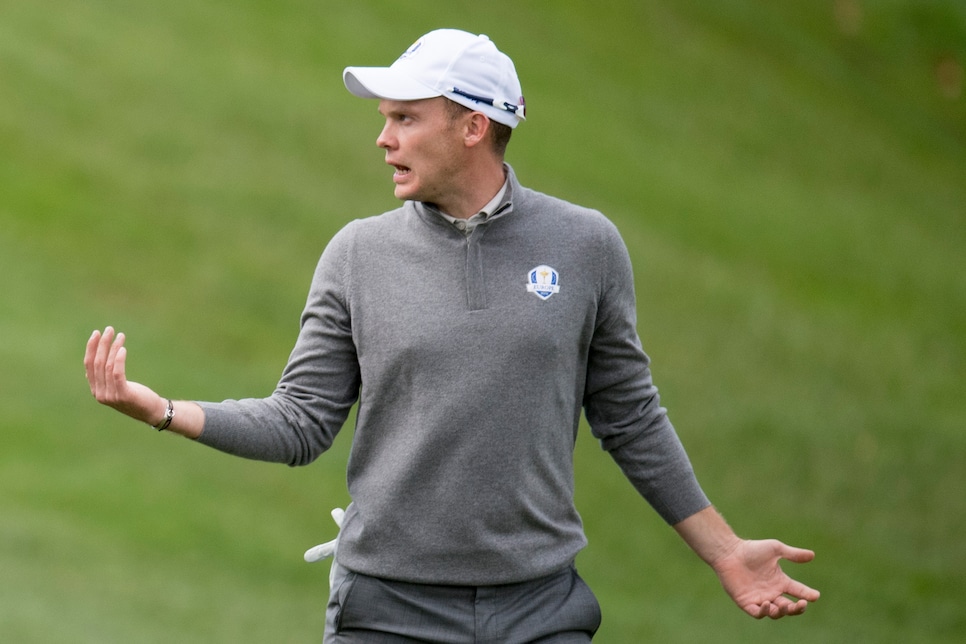 Willett said it was clearly a joke sensationalized by the media. He mentioned all the hateful messages sent his way, and that more time should have been focused on the players instead of his piece. He even professed his love for the Hazeltine atmosphere.
"The truth is, these hecklers are one of the things I love about the Ryder Cup," Willett said. "Under normal circumstances, from the comfort of my sofa, I would have cheered every 'cheeseburger,' giggled at every 'get in the water,' and retweeted the video of McIlroy being asked to 'suck a d---'. It's fun to witness the desperate, resort to the weird, hoping for recognition."
Nevertheless, to Willett, the backlash proved that we've lost sight of what makes the Ryder Cup so special.
"Shouting out during someone's pre-shot routine, or screaming on their backswing, or dishing out vile abuse to players' relatives, or demanding fellatio without the appropriate signals that fellatio may in fact be given, is not an accepted element of your average golf tournament," Willett stated. "But at Ryder Cups, certainly in America, we risk ruining the competition if we don't endure it, or destroying the tournament's reputation if it continues unchallenged. This is a dilemma far more worthy of discussion than my attempt at a joke - what to do with the classless b------s?"