The Loop
Danny Willett says his first Ryder Cup experience was "Sh*!"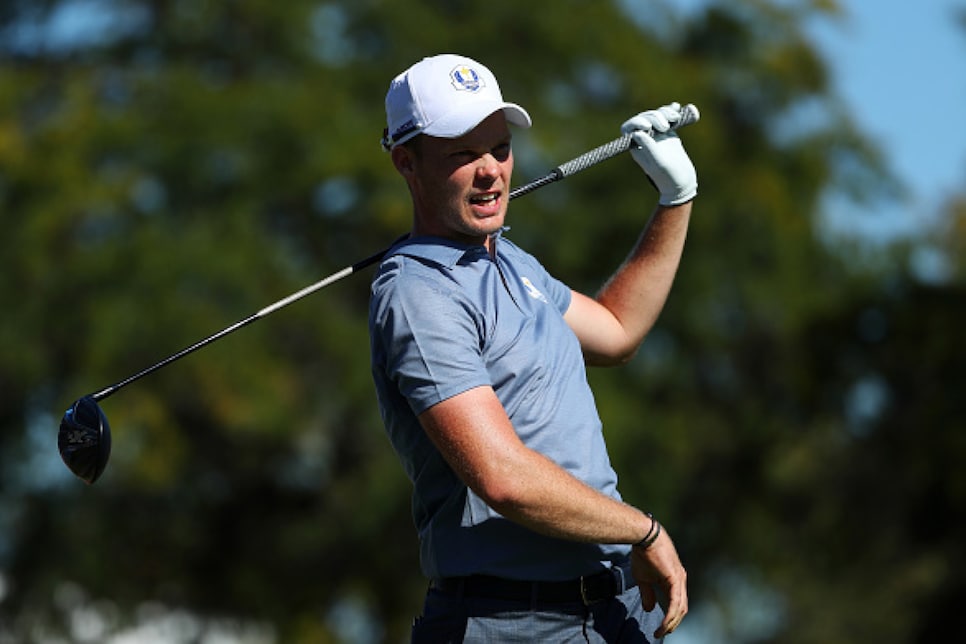 CHASKA, Minn. -- Danny Willett's first Ryder Cup began with a controversy started by his brother. It ended with a bad loss only he could take blame for. And in between, there was plenty of verbal abuse from the Hazeltine crowds.
In short, Willett's week in which he went 0 and 3 and his team lost the Ryder Cup for the first time since 2008 was a complete disaster. But when Willett was asked what he thought about the experience, the reigning Masters champ managed to give an even more concise answer.
"Sh*!" Willett responded drawing laughs from his teammates and members of the media.
"I can only be honest," he said moments later. "Sorry, would you like me to elaborate? It was really sh*!"
Well said, Danny. Well said.
Watch the full exchange here: