The Loop
Danny Willett has a very modern excuse for why he might miss the Masters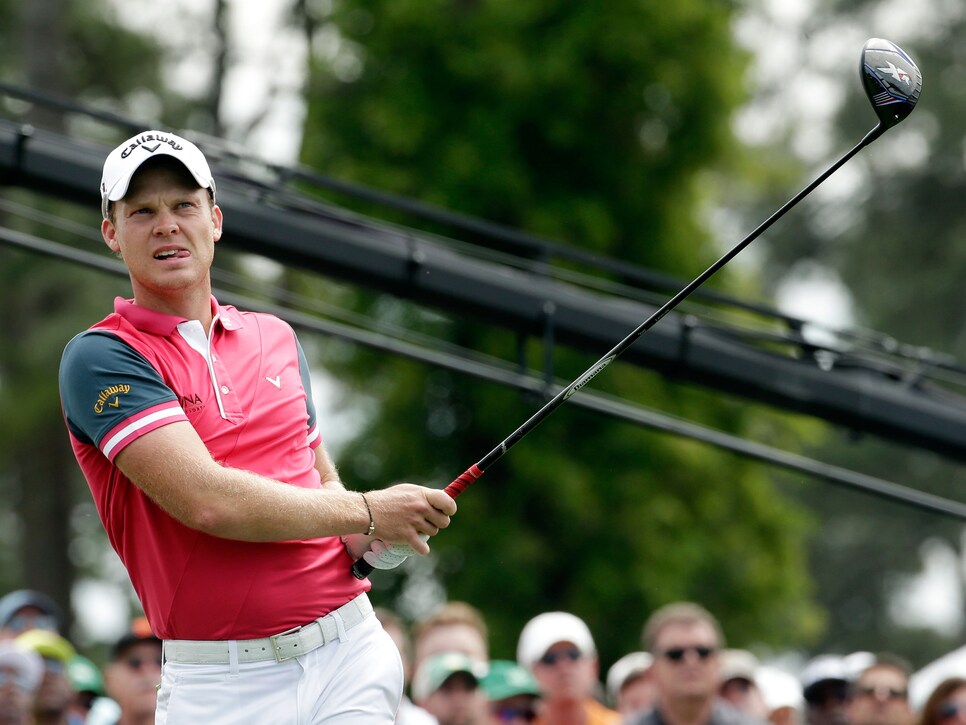 DORAL, Fla. — Much has changed in golf over the last four decades, not least attitudes toward childbirth. Speaking this week at Trump National Doral, where he is in the field for the WGC-Cadillac Championship, Englishman Danny Willett made it very clear that he will not be playing in next month's Masters at Augusta National if his wife, Nicole, has not produced the couple's first offspring.
"I'm looking forward to Augusta if I get to go play," said the 28-year-old, ranked 15th in the world after his recent victory in the Dubai Desert Classic. "Nic is due that week. So it all depends on how our little man in faring. If he fancies coming out early on, it would be great, but if not, I won't be playing."
Willett was also asked about the possibility of having the birth induced so that he could make the trip from Yorkshire to Georgia.
"In an ideal world, it will come out a little bit early," said Willett, who finished T-38 in his Masters debut a year ago. "We've got a good few scans and meetings with the doctor over the next few weeks when I'm home. If he's ready, that might be something we look at. But if he's not cooked yet then we're just going to leave him a little bit [laughs]. You can't really force these things, can you?"
Indeed not. But the modern trend of golfers taking time off around the births of their children is still relatively new. Greater financial freedom and a general shift in how the role of the husband at such times is viewed have combined to produce the situation we regularly see today. Yet it wasn't always so.
Take the case of Brian Huggett. During the 1973 Ryder Cup at Muirfield in Scotland, the now 79-year-old Welshman (who would go on to captain the last Great Britain & Ireland side at Royal Lytham four years later) was paired with England's Maurice Bembridge in an opening-day four-ball match against the formidable duo of Jack Nicklaus and Arnold Palmer. Somewhat against the odds, the home players emerged victorious, 3 and 1 (although the American team lead by Jackie Burke would go on to record their usual comfortable win by 19-13). All of which happened only a couple of hours after Huggett's wife, Winnie, had given birth in a distant hospital to their youngest daughter, Sandra Jane.
Different times folks, different times.