The Loop
Danny Willett can't catch a break, hits fan with his drive at Hazeltine
This hasn't exactly been the Ryder Cup week Danny Willett envisioned.
On the heels of having to apologize for his brother writing a column ripping American fans this week, Danny again found himself asking for forgiveness. Looks like Willett nailed a spectator with an errant tee shot in a practice round on Thursday at Hazeltine National. And it looks like Willett got the fan pretty good -- as evidenced by this photograph taken by Ross Kinnaird of Getty Images.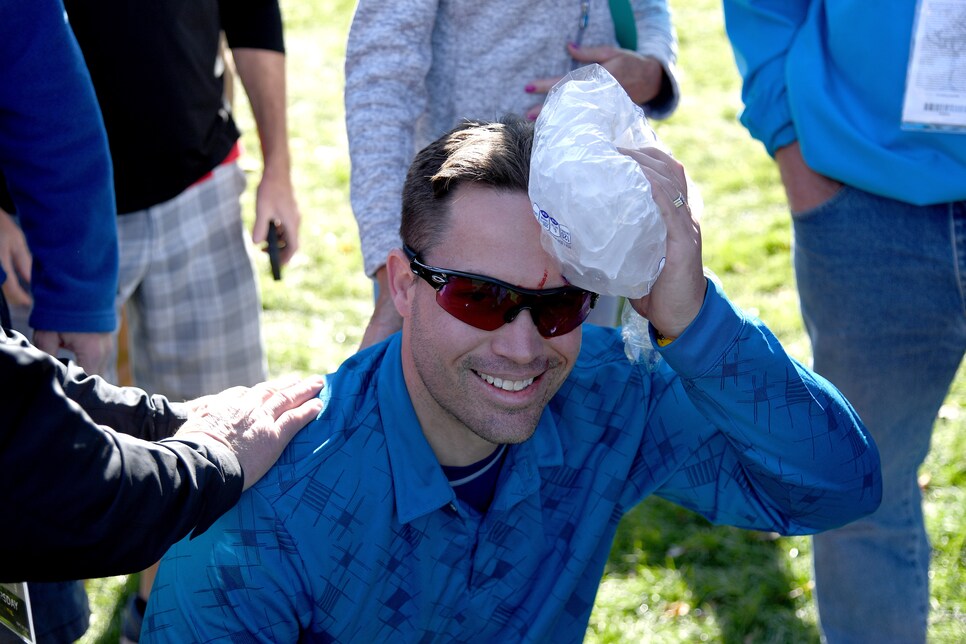 Of course, errant shots happen all the time at a golf tournament, and it's not too uncommon for a fan to get hit on the course, but the fact this happened to Willett is quite the coincidence.