The Loop
Danny Willett brings green jacket, heightened expectations to Players Championship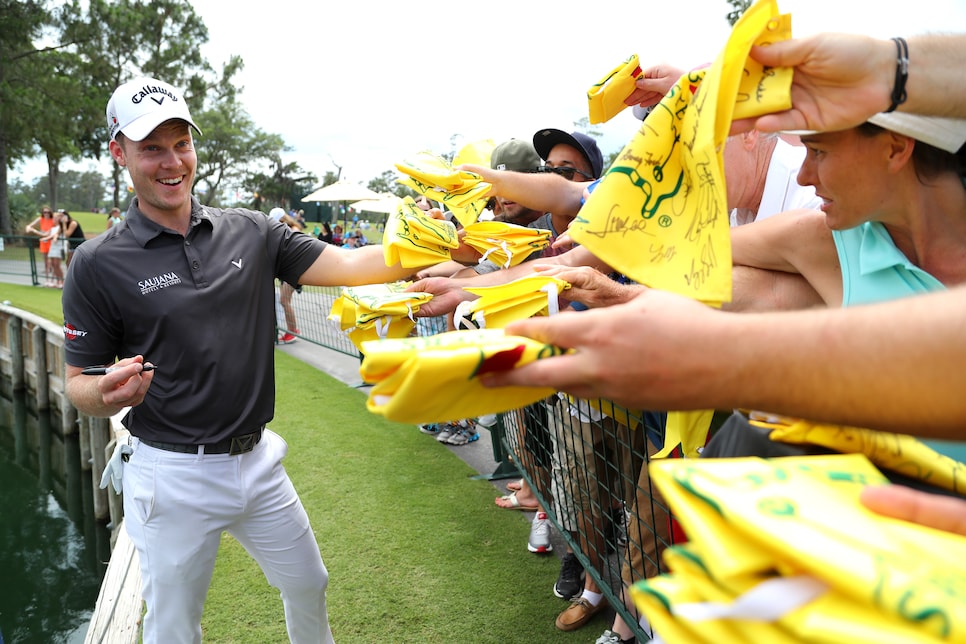 PONTE VEDRA BEACH, Fla. -- Twenty-four hours after winning the Masters for his first career major title last month, Danny Willett was sitting on a private plane waiting to go from Augusta (Georgia) Regional Airport to Manchester, England, via Washington D.C. The plane had mechanical problems, though, and he was eventually rebooked through New York's JFK Airport.
Only a few people knew about the flight details and change of plans, but when the 28-year-old Englishman landed that Monday night in the Big Apple a half-dozen fans were already waiting for him, complete with merchandise, as he made his way to the business class terminal, still sporting his new green jacket. One of the men had a pin flag with signatures from the last 30 Masters winners. Make it 31 after Willett happily obliged.
"No one knew except NetJets, my secretary and myself," said his agent Chubby Chandler. "How these guys knew I don't know. He signed for them all."
Four weeks later, the whole experience still hasn't sunk in for Willett, who rallied from five strokes back on the final day to win by three thanks to a flawless bogey-free 67 that was coupled with an epic back-nine collapse by Jordan Spieth with a bogey-bogey-quad stretch on holes 10, 11 and 12 at Augusta National.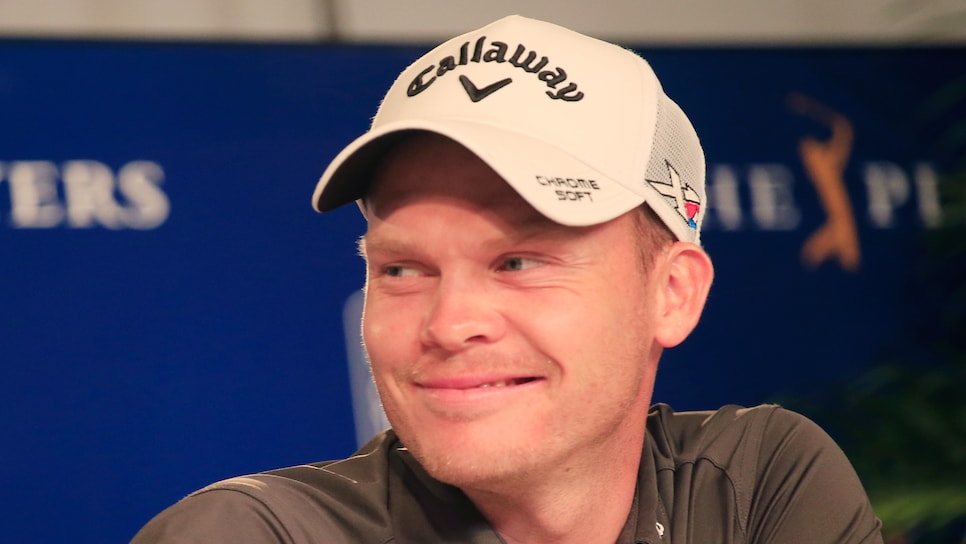 "I could still re-watch it now and we could still smile with the shots that you hit and how things unfolded," Willett said Tuesday from TPC Sawgrass, site of this week's Players Championship, where he's making his first start since that stunning Sunday in Georgia. "I just wanted to see it back over, I guess, and just see some of the things that we did.
"Four-and-a-half hours go pretty quick when you're playing, and Sunday went exceptionally fast. So I think it was just to actually watch it back and slow it down, and I guess just, yeah, just kind of take in actually what we just achieved."
The last four weeks have gone a lot slower for the five-time winner and world's No. 9 player, whose previous biggest victory came in Dubai earlier this year where he beat a field that included Rory McIlroy.
He has spent much of that time at home in Rotherham, with his wife, Nicole, and their newborn son Zach, who was due on Masters Sunday but instead was delivered via C-section 10 days earlier.
The Tuesday after the tournament, the three of them quietly watched a replay of the final round. Danny was feeding his son and cracked open a few beers. Nicole was next to him, the dog was snoring on the couch and the green jacket hanging up in a nearby hallway.
Willett chuckled and smiled to himself, realizing what he had achieved, among other things becoming just the second Englishman in the last 20 years to win a major championship (2013 U.S. Open champ Justin Rose was the other).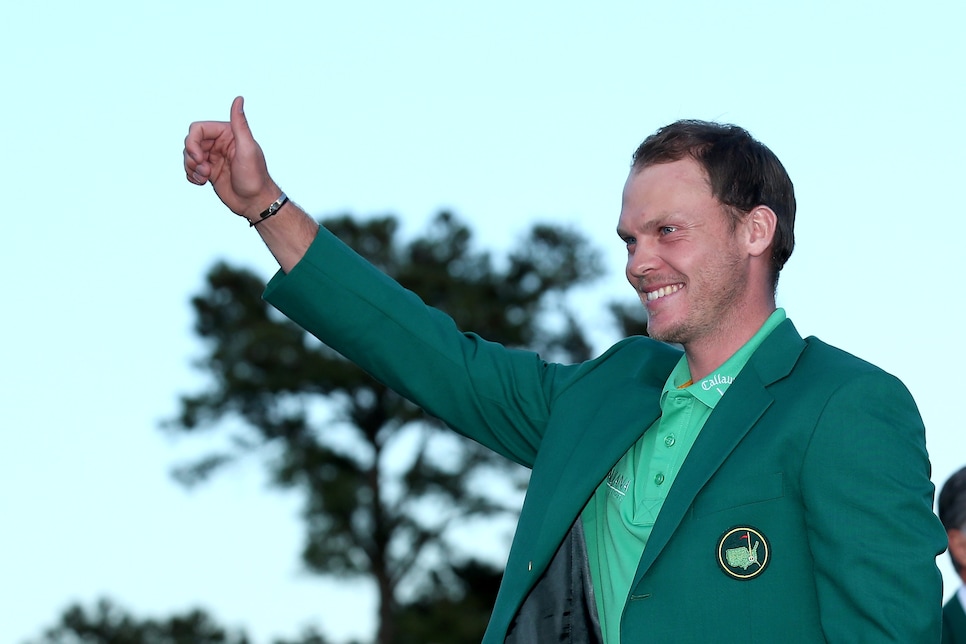 He's received congratulations from a number of people, including letters from Jack Nicklaus, Arnold Palmer, and the Prime Minister of the United Kingdom (although he's still waiting to hear from the Queen). In the days that followed there were a few games of snooker at the nearby Top Club, and last Saturday marked the first time Willett played golf since the Masters -- 18 holes with a few friends at Rotherham Golf Club.
Daddy duties called, too.
"Most interesting (thing I've done)? Changed a lots of nappies," Willett cracked. "That is interesting. Depends on what you're doing.
"Reaction's been cool. Obviously it's a very iconic thing, the green jacket. Most times you get a trophy that comes with a poster a few weeks later and it goes in the trophy cabinet in the house, and it's nice and you look at it every now and again, but obviously the jacket because you can wear it, it's just different."
The green jacket goes with Willett everywhere and with it expectations now, too. A year ago, Willett was playing in his first Players Championship. Now he's a major champion. Once the top-ranked amateur in the world, he can lean on that experience, but it's not exactly the same.
"I've got my own set of expectations of what I want to do for myself, so I'm not really too fussed about what everybody else thinks," he said. "If I do my bit, and what I've done over the last 18 months, two years, then it's proved to myself that I can do some pretty special things."