The Loop
Danny Willett: American fans showed my brother was correct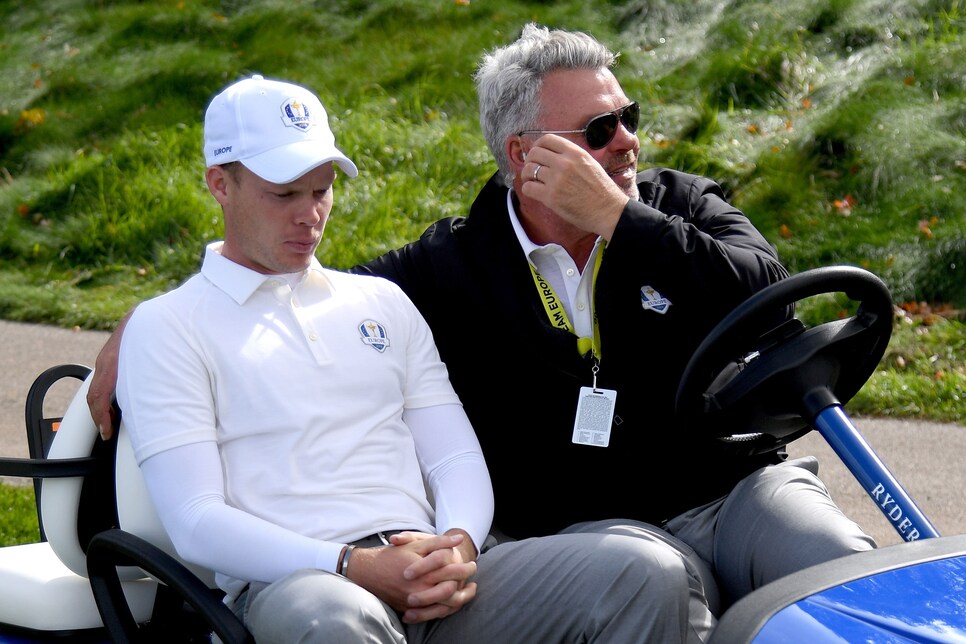 You have to feel for Danny Willett. The Masters champ earned his first invite to the Ryder Cup, yet his experience was tarnished before he touched the Hazeltine grounds. His brother P.J. wrote a tongue-in-cheek -- albeit incendiary -- column on the European efforts, one that proved to be a distraction for the club on and off the course. It painted a huge target on Danny's back, and he was the victim of vicious, non-stop catcalls from the gallery all week.
To his credit, Willett handled the circumstance with dignity, taking the high road and profusely apologizing for his brother's comments. Alas, it clearly affected his play, as the No. 9 player in the world failed to record a point in three matches in Chaska.
Following Sunday's matches, Willett was blunt in his assessment of his play, calling his game "shi**." But after he left the premises, Willett finally opened up on his treatment from the pro-U.S. crowd.
Again, you have to sympathize with the 28 year old; men of lesser fortitude would have snapped inside the ropes. He's also correct: the behavior of the American audience was deplorable.
Willett has a bright future, and likely be a part of multiple Ryder Cups in his career. Sadly, his first is one he'd rather forget.