The Loop
Danish player goes caddie-less, leads Vic Open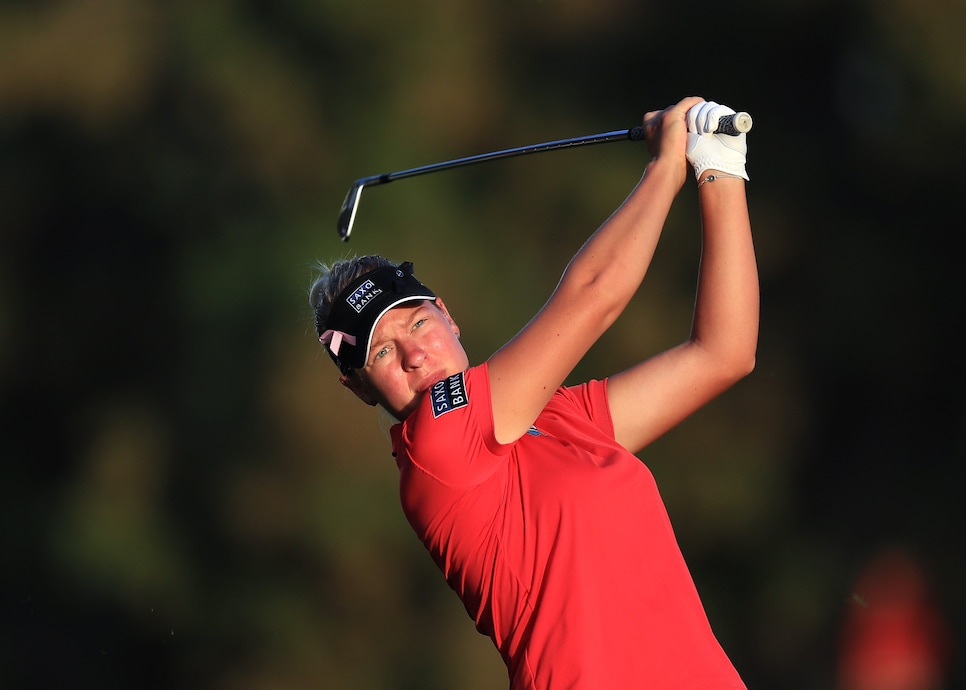 We consider ourselves champions of the caddie cause at Golf Digest. From defending loopers from hostile attacks to celebrating their thankless duties, we like to think we have the backs of bagmen across the globe. In that breath, we have to highlight the performance of Nicole Broch Larsen, who is doing her damnedest to put caddies out of work.
At the Victorian Open -- a Ladies European Tour event run in conjunction with the Australian PGA Tour -- Larsen has a two-shot lead after 36 holes. The reason this is noteworthy? The Danish player is not using a caddie, instead employing a pull cart for her clubs.
"I don't really need a caddie. I just need someone to talk to me on the course, just be there," Larsen said to reporters. "As you can see, I'm pretty good on my own."
Larsen, who played at the 2016 Olympics, said she didn't bring a caddie to the tournament because of the long-trip expenses to Australia.
Can you imagine the fallout across the golf landscape if Larsen wins sans-looper? No more Phil-Bones exchanges! Or Damon Green unleashing his birdie dance! A caddie-less world is a world we want no part of.