News
Danielle Kang deals with suspected food poisoning during KPMG defense, shoots one-over par 73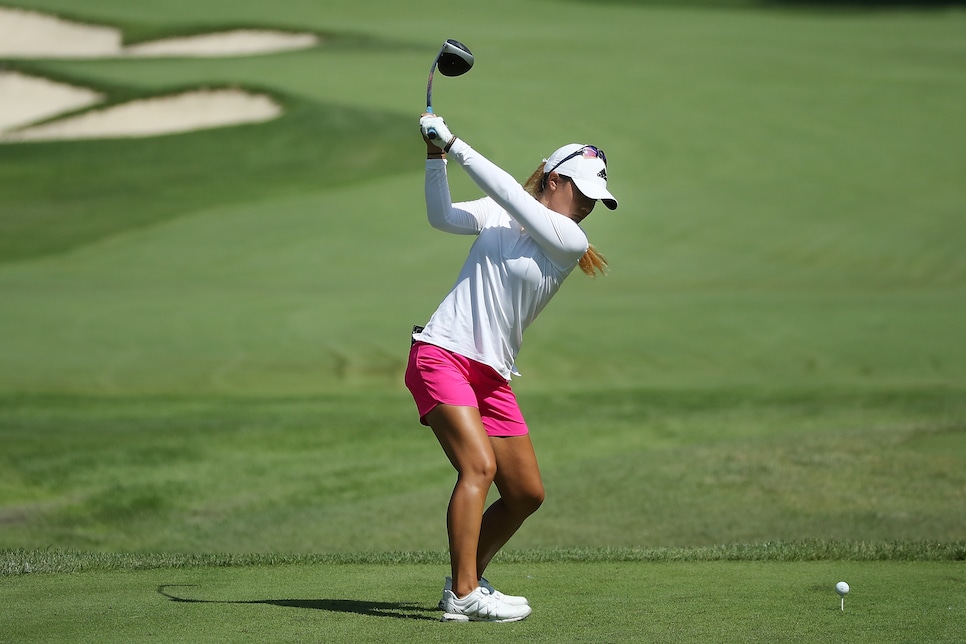 There is a lot to grapple with when you're the defending champion of a major, as Danielle Kang is this week at the KPMG Women's PGA Championship at Kemper Lakes in Kildeer, Ill. There's the pressure of defending, the added media attention, the expectations. But even preparing for all of the predictable distractions and obstacles, sometimes you just get unlucky. Unfortunately for Kang, the first round of her defense was hindered by stomach pains. She even got ill during the round.
"I tried to keep it under wraps the whole day, but I had a really bad stomach ache before I even teed off," said Kang, who shot a one-over-par 73, putting her seven strokes back of Day 1 leader Sung Hyun Park. "I don't know what caused it. But I'm thinking it was the waffles."
Kang says that she usually watches what she eats very closely, as she's gotten food poisoning while traveling before. For Friday's breakfast, she said she's sticking with oatmeal and cereal.
"It's just funny, you practice and you're ready for the week and you come and you like get a stomach ache," said Kang after the round. "I'm like, 'come on, hat is it?' But I hung in there so it's OK."
The cameras were following her closely, as they would with any defending champion, so she said she tried her best to run off to port-a-potties so as to not throw up on camera.
"There's a lot of golf left. I think I made the best out of what I could have made today, so I was really happy about that."