Women's PGA Championship
Butch Harmon may help Danielle Kang just as much with her mind as her swing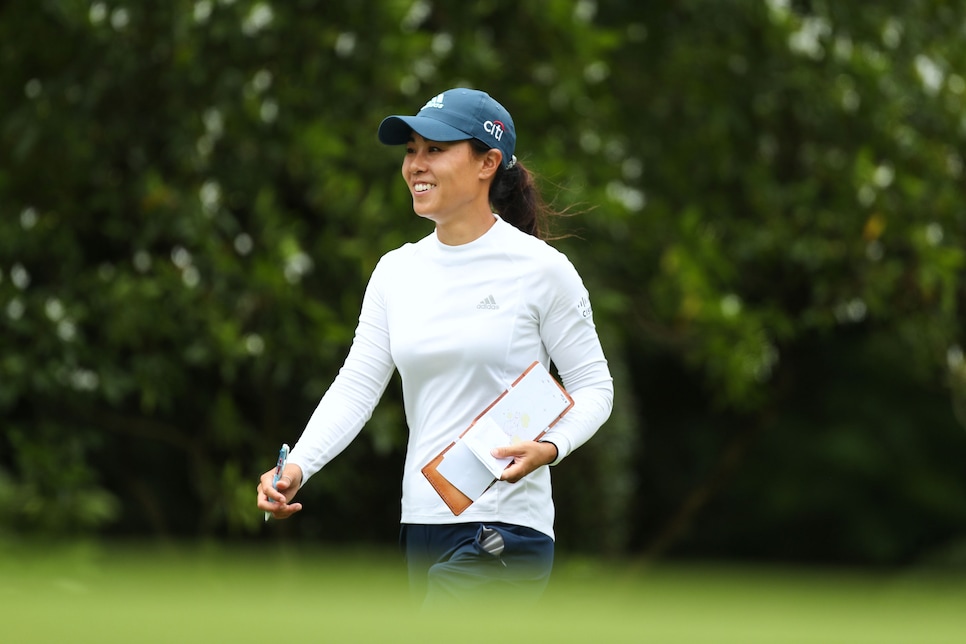 In the fall of 2018, Danielle Kang's game had its most inconsistent stretch of her career. After becoming a major champion at the KPMG Women's PGA Championship in 2017, she missed seven of nine cuts a year later, from June to September. With a one-month gap between events, the then 24-year-old Kang called Butch Harmon for help.
"I think she was just in a bad place mentally, anxiety and things that weren't allowing her to be herself," Harmon said at the Bank of Hope LPGA Match play. "I really just want to bring her own personality out and just let her be herself."
The decision had more impact on her career than her victory at Olympia Fields in 2017. Kang ventured across the Pacific Ocean, refreshed with a new mindset, and finished T-3 at the LPGA Hana Bank Championship, followed by her second career victory a week later at the Buick LPGA Shanghai.
"He just focuses on a lot of positives," Kang said. "As a golfer, it's really hard to do. So I do give him a lot of credit for where I am now, and I think he expedited my journey."
Since Harmon became Kang's coach, they've won four times together, including a three-win-in-seven-start stretch from the end of 2019 at her successful Buick LPGA Shanghai title defense to back-to-back victories when the LPGA returned last August from the pandemic halt. In 51 starts since Butch came aboard in October 2018, Kang has finished in the top 10 25 times, a nearly 50 percent clip. She has missed only five cuts. Harmon attributes her energizer bunny level motor for her success since they teamed up.
"She works as hard or harder than any of the male players I ever had success with," Harmon said. "She is always striving to get better. We talk about weak parts in her game, which used to be a weakness is now she's turned them into strengths, so it's been fun."
Kang reciprocates the effort of the people around her, responding to their energy to bring more out of herself. "Having a caddie that gives me over 110 percent," Kang said, "Having a coach that's there for 150 percent makes me work harder, makes me want to be better, and it drives me to be a better golfer, better role model, better player."
The two still go at it full bore today. After Kang played self-described "Wi-Fi" golf, missing wildly in both directions in San Francisco but with her short game carrying her to a T-5 finish at the LPGA Mediheal Championship, she and Harmon went back to work. In frustration, as she worked to get her swing back to neutral, Kang threw her club at one point. In response, Harmon then threw one himself.
"He said it's [her club throw] pitiful," Kang said. "He's like, 'Let me show you how to do it.'"
Harmon's retort reinforced the most important lesson he taught her that came to Kang's mind first on Tuesday. "That's the one lesson that he put in my head is that everything's fine," Kang said. "You've just got to keep working hard and be positive. Just believing in yourself and doing what you need to do and just trusting yourself."
The trust they have keeps them in lockstep on their mission to win more. Harmon envisions one of his hardest-working players achieving that dream with her consistency delivering her to No. 6 in the world rankings and a spot on the U.S. Olympic team.
"It's been fun," Harmon said. "We got a few more [wins] to have."