News
Sunday drama and a hard-fought victory caps a surreal week in the PGA Tour's return to golf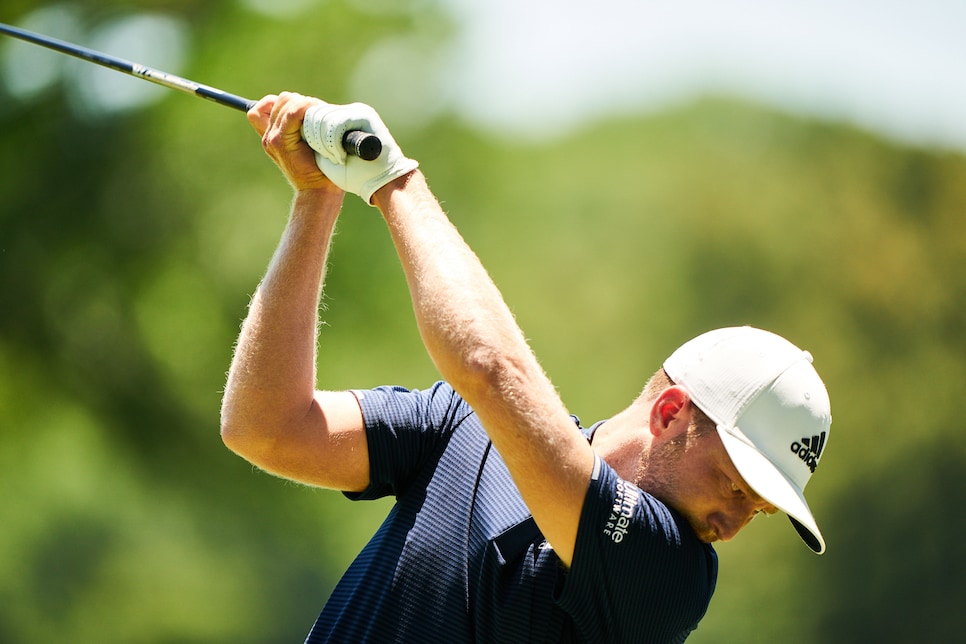 Daniel Berger grabbed his third career PGA Tour victory on Sunday at Colonial.
Darren Carroll for Golf Digest
FORT WORTH — A feisty summer wind rose at the Charles Schwab Challenge, blowing into Colonial Country Club all manner of possibilities.
You had so many stars and so many storylines for the return of Sundays on the PGA Tour. Could Jordan Spieth prevail for the first time since the 2017 Open Championship? Could a muscle-packed Bryson DeChambeau prove the long ball can succeed at Colonial? Could major winners Rory McIlroy, Justin Rose, Justin Thomas, Patrick Reed, Bubba Watson or Gary Woodland summon a show for national television at a deserted tournament, the first since the middle of March?
Daniel Berger, you ask? He provided an answer for all of them:
The lanky Floridian beat Collin Morikawa on the first playoff hole of sudden death to take his third title and first since 2017, when he won his second FedEx St. Jude Classic in Memphis. Berger shot a clean, four-under 66, his 28th consecutive under-par round, as he made his way through the 80-year-old doglegs and whipping gusts, telling himself along the way, "Why not me?"
He answered that one, too. He did it with a birdie on the par-4 18th hole to post 15-under 265. He did it with five birdies and one bogey, and with judicious golf in the playoff on the par-4 17th.
Morikawa, who closed with a 67 to tie, watched his high cut there off the tee ride the wind, a kite on no string, and bound into a tangle of rough, his approach complicated by not one tree but two. Berger drilled a low, boring stinger to the center of the fairway, 131 yards out.
Both players missed the green. Morikawa pitched to three feet, Berger to two.
Berger requested to finish. Permission granted. He holed his putt and watched Morikawa take his stance, gather himself, wait, wait and … miss.
"I hit a bad putt at the wrong time," Morikawa said. Simple as that. No excuse required.
The scene on the 17th unfolded very much like the conclusion of a small-stakes money match at the muny of your choosing. With no spectators, there were no groans, there was no applause and there was no acknowledgement from either player that anything of consequence had happened. They fist-bumped. Then they talked to TV.
The other players were long gone, aggrieved by opportunities not seized.
DeChambeau lost his with a bogey at the 17th and finished in a tie for third with three other players.
"I just didn't get the job done," he said. "My time is coming."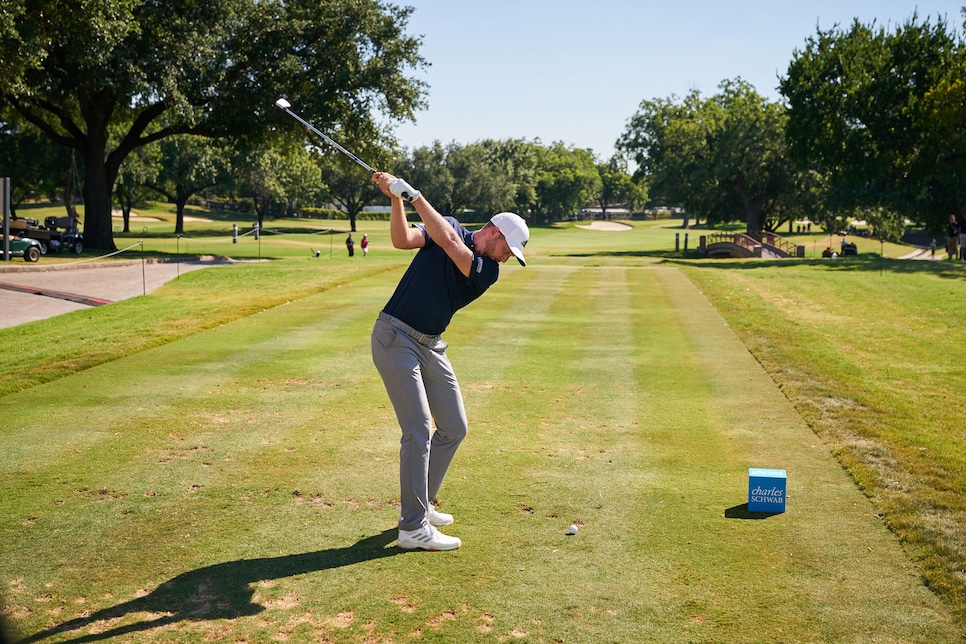 Darren Carroll for Golf Digest
Spieth lost his on the front nine, really, which took him 37 strokes to complete.
"I knew coming in I didn't have all the tools," said Spieth, who tied for 10th at 11 under. Remember his four-putt in the second round? Did you see his tee shot Sunday on No. 14, which landed out-of-bounds? "You take away those two things and I'm in a playoff," he said. Golf takes often. But not all the time, and not when you want it to.
Rose rallied for a final-round 66, but he finished a stroke outside the number needed to join Berger and Morikawa. So did Jason Kokrak (64) and Xander Schauffele (69), who dumped a ball in the water on the par-4 15th and three-putted No. 17 when he had a share of the lead. (The votes are in. The 17th wins most valuable hole of the day.)
"Such a great golf course," Rose marveled, "when the margins are a little tighter like they were today in the breeze."
In defeat, Morikawa looked and sounded like someone who will be back. Only 23, he made just one big mistake Sunday, and it was the one that will make the winner of the 2019 Barracuda Championship wait at least another week to win again.
"I know I'm going to have to look back at it before next week and see all the positives," Morikawa said. "But I'm also going to have to nitpick what I did wrong this week. I was hitting every fairway. I had full control over my tee shots. So it's going to be something that I just have to figure out."
Now it's on to Hilton Head, to the South Carolina coast. It'll be another tournament with no spectators. But it'll be golf.
No one tested positive this week for the coronavirus. No one, as far as we know, fell ill. The sun came out. The scores were low. The field was sparkling. The wind blew for the final round, a lot of players had a chance to win and, as evening came to Colonial, the tournament gave a plaid jacket to the 75th winner in its history. All was good, all was right, all hail Berger.
"There were so many times today where I could have given up or let the pressure get to me, but I hung in there," he said.
"I'm just very lucky and blessed," Berger said, and you knew it was true, "to be here as the champion."