News
Dancing With The LPGA Stars?
Annika Sorenstam's twitter post from last Monday might have seemed innocent enough:
"Watching Dancing with the Stars. There's a mix of talent this season... would be fun to try one time :)"
Sure, we all think those things when we're sitting in front of the television eating Ben & Jerry's and nodding our heads along with the music. But the last time Sorenstam said in passing that something would be "fun to try," it turned into the biggest media hoopla in the history of both the LPGA and PGA Tours.Â
During a relaxed luncheon Q&A at the Callaway Golf media scramble before the 2003 PGA Merchandise Show in Orlando, a reporter asked Sorenstam if she'd ever consider playing in a PGA Tour event. Her reply was about as nonchalant as the above twitter post -- she said something like "sure, if I got an invite" -- but the ensuing effect was enormous. By the end of the week, she had several offers from PGA Tour stops around the country, and months of controversy followed. She eventually settled on playing that year's Bank of America Colonial, became the first woman in 48 years to tee it up with the men, and the rest is history.
So if Sorenstam hints that she'd like to try mastering the two-step on "Dancing With The Stars," odds are she means business. And there's no reason she wouldn't be invited. The show has featured professional swimmers, boxers, football players and race-car drivers in the past, and let's be honest: if Tom Delay can do the foxtrot, so can she. Just imagine the PR possibility for the LPGA. DWTS is one of the highest-ranked prime time shows in America, and its cast members become instant household names. Â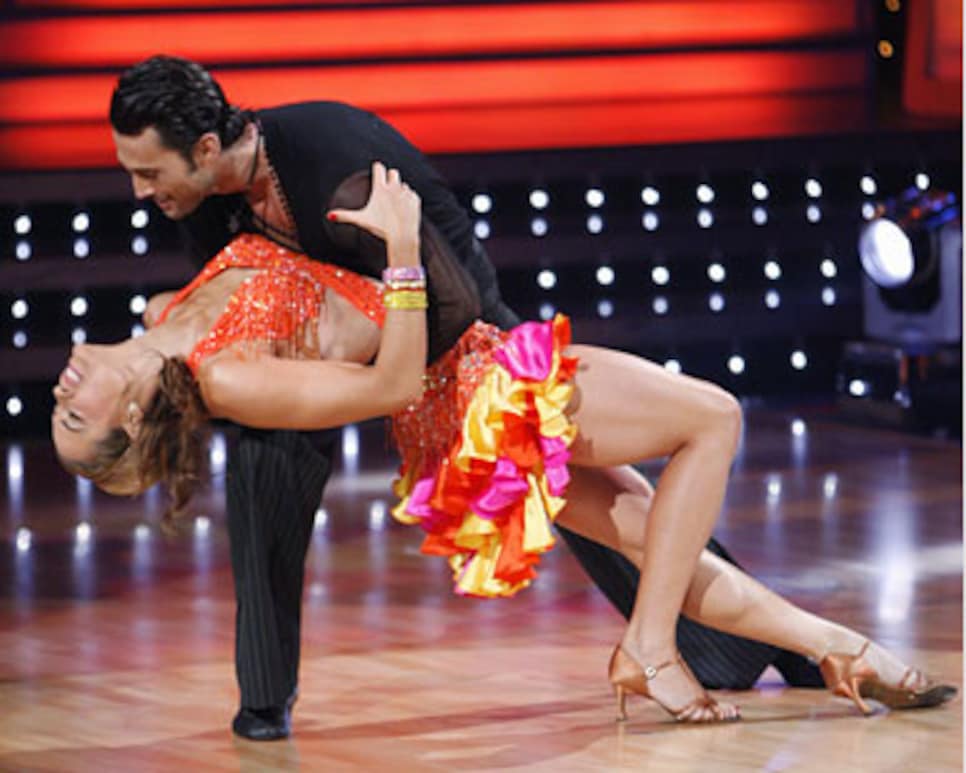 In fact, the prospect of such great PR leads me to wonder if it wouldn't be even better to have a current player don the sparkly leotards and cha-cha her way into the country's living rooms. Sorenstam may be the best player in the history of women's golf, but she's retired. And, some might argue, this type of show calls for an outgoing, exuberant personality, not a laid-back type like the demure Swede. Then again, with her work ethic and physical prowess, she could definitely get the moves down better than most and threaten to win.Â
If America could pick an LPGA Tour player to appear on DWTS, who would they choose?Â
Cast your vote and let us know who you think would offer the best entertainment.