The Loop
Dame Laura Davies has some sage advice for her peers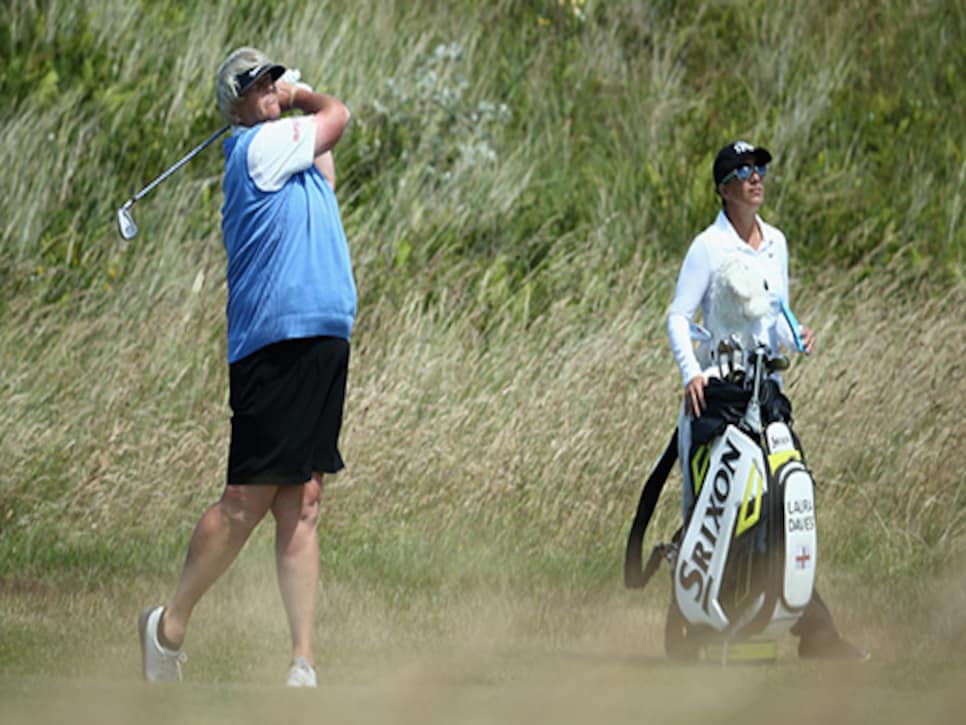 She also questions whether many of those youngsters will have careers as long as hers.
"I don't really know what burnout means, but I just think they will be fed up with it because when you spend every week … even when they have a week off, they are practicing and playing," Davies said Wednesday at Royal Birkdale. "I think eventually it will become a job, and it's never been a job for me."
Davies is the oldest players in the field -- "Only because Juli [Inkster] is not here," she noted -- and says that except for a bruised heel, she feels as good as she ever has.
"The enthusiasm is still there," said Davies, who famously avoided practicing like it was a three-putt green. "In my mind, I'm good enough. I've not given up on the chances of winning this week."
Earlier this year, Davies was appointed Dame Commander of the Order of the British Empire (DBE). In 1988, she was made Member of the Order of the British Empire (MBE) and in 2000 was appointed Commander of the Order of the British Empire (CBE), all for services to golf.
The latest honor means she will always be known now as Dame Laura Davies. "There's been various versions from my friends, but I haven't necessarily used [it] myself," she said with a smile, suggesting she's received some guff from her mates about the honor.
"It's obviously an unbelievable thing to happen to a golfer," she said. "To be awarded this is quite extraordinary, but I don't think you'll ever get used to people calling you Dame."
If broad powers over the game of golf came with her title, there are two things Dame Laura would do straight away. One would be banning the common practice in women's golf of caddies lining up players.
"It shouldn't be allowed," she said. "You're not allowed to get a grip that's perfectly set for you. Why should you have someone stand behind you and tell you where to aim? I don't understand why the USGA and the R&A haven't sussed that one out yet because it just seems basic. And it slows the game down."
"Making me putt when I've made a bad putt. Two-putt maximum," she said with a laugh.
Keeping things light-hearted is exacty how Davies has kept golf from becoming a job. There might be a lesson in there for young players.
And like that, Dame Laura was off. Where to was not exactly clear, but for a betting person -- and Davies is such a person -- the odds are with the lunch room and not the practice range. After all, it's only a game.