The Loop
Daly's dirty dozen? Arnold Palmer had one, too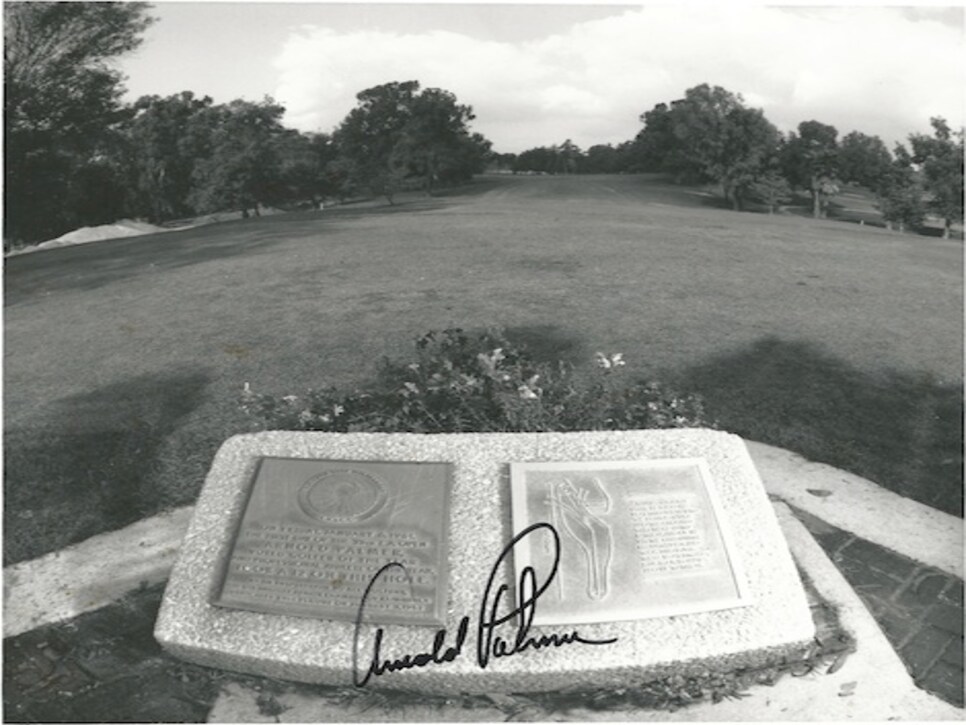 John Daly's dirty dozen on Friday with the Arnold Palmer Invitational on deck seems a good time to recall that Palmer also once infamously made a 12, though he handled it with somewhat more aplomb.
Daly's 12 came in a round of 90 at the Valspar Championship, at the 16th hole. It was recounted in a blog post by Golf Digest's Luke Kerr-Dineen that highlighted Daly's plethora of high scores throughout his career. Daly's one-word response to Kerr-Dineen via Twitter: "Jerk."
But back to Palmer. His dozen came in the 1961 Los Angeles Open, on the ninth hole at Rancho Park Golf Course, a par 5 flanked by the driving range on the right and Patricia Avenue on the left. After hitting a drive in the fairway, Palmer hit two balls right and into the driving range, two more left and onto Patricia Avenue, then hit his 10th shot onto the green. Two putts later, he had his dozen.
As the story evolved through the years, he was said to have replied this way to a question as to how he made 12: "I missed a three-footer for 11."
Not so, as it were. The legendary Los Angeles Times columnist Jim Murray set the record straight in his autobiography. He noted that Palmer went through an ugly litany of strokes, concluding that, "I had a six-footer downhill, but it rimmed the cup. So I made 12."
"Golf scholar Stan Wood and I looked at each other," Murray wrote. "Clearly, here was a quotation that needed tightening up. So, we rearranged Arnold's words only slightly. 'What happened on the ninth hole, Arnold?' 'I missed a short putt for an 11.'
"Sometimes, art needs a little help."
Two years later, the Los Angeles Junior Chamber of Commerce, which ran the tournament at the time, commemorated Palmer's dozen with a pair of plaques at the offending hole.
Jumping ahead to 1990, Palmer was in the field at the Security Pacific Senior Classic at Rancho Park. The sponsor handed out glossy black-and-white photographs of the plaques (shown above). Curious what his reaction might be to a request to sign the photo, I found him on the putting green and politely asked if he would sign it.
Palmer looked at it, gave me the stink eye, smiled and graciously signed it.