The Loop
Daly's bold look: can you pull it off?
If you have not noticed John Daly's Loudmouth Golf trousers you have been
Bold, brash, and great fun! Larry Jackson, the founder of the company has taken
a page from the 1970's and with modern fabrics (cotton/spandex) has put the
"I didn't want to dress like I was going to the office to play golf," said Loudmouth founder Scott "Woody" Woodworth founder. "Going in to the office versus going to the course to play golf are complete opposites—khaki's and playing golf just don't match."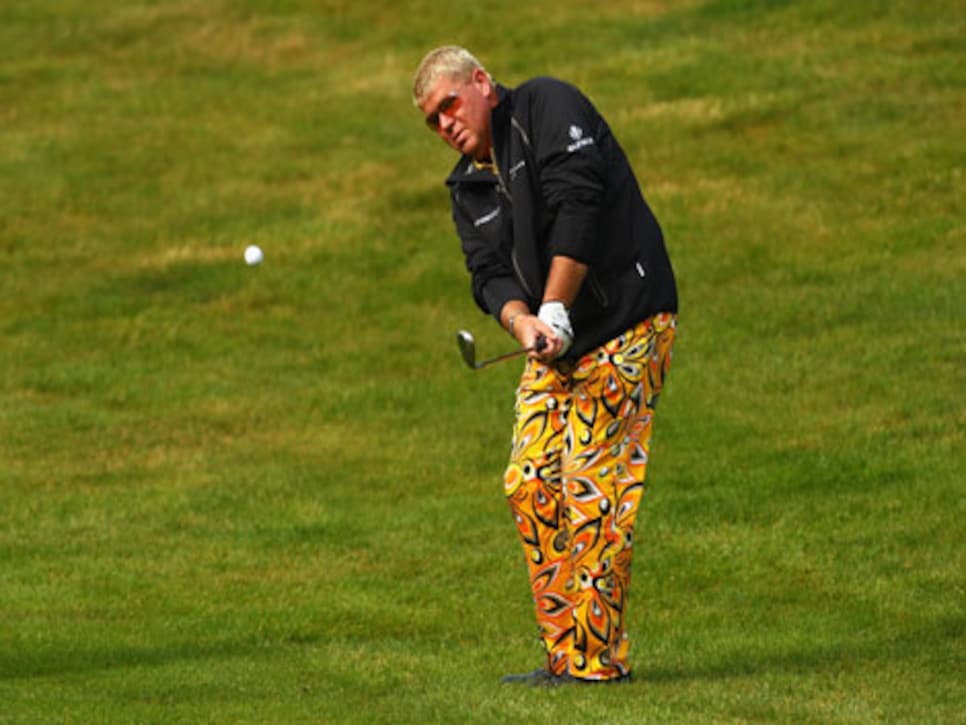 OK, OK you have to have some courage to wear them and some game to back them up, but if you show up in Loudmouth pants or shorts for sure you will get on someone's radar. We give you permission to try!