News
Levet Wins, Daly Shows Progress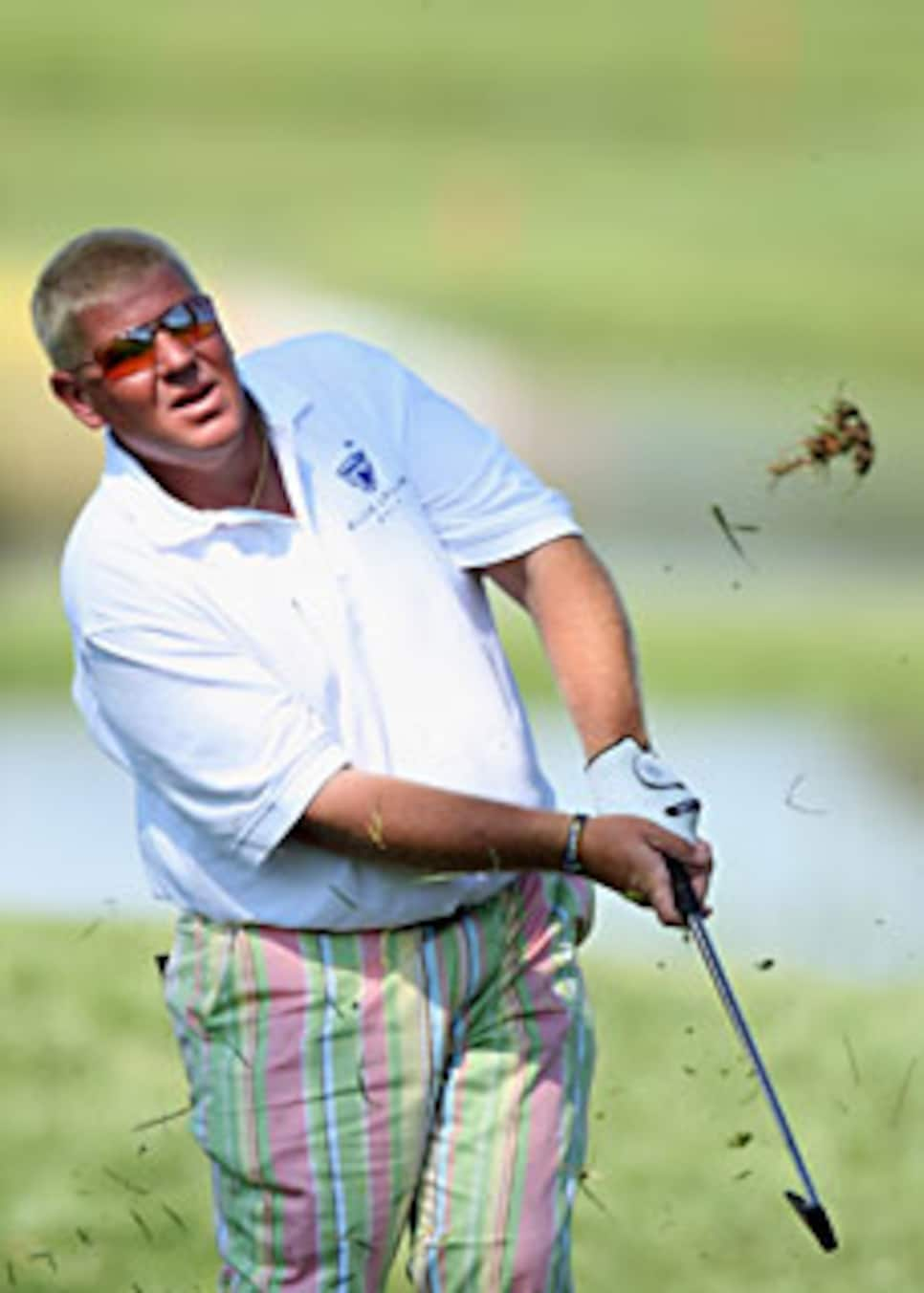 Daly will play in Europe for four more weeks. His next event is the Italian Open.
GIRONA, Spain (AP) -- Thomas Levet became the first Frenchman to win five PGA European Tour titles on Sunday, shooting a 4-under 68 to win the Spanish Open by two strokes over Fabrizio Zanotti of Paraguay.
American John Daly, who is serving a six-month suspension from the PGA Tour, closed with a 69 for his best round of the tournament. He tied for 31st at 3 under.
Leading Zanotti by one stroke, Levet had a birdie at No. 15 and added another at No. 17 to finish at 18-under 270.
He dedicated the victory to golf great Seve Ballesteros, who is battling cancer.
"I always think about Seve," Levet said. "He is having a hard time at the moment."
Zanotti finished with a 65 on the same course where he got through qualifying school to get his Tour card only six months ago.
"This is more pressure," Zanotti said. "It was my first time in this situation and I am very happy."
Defending champion Peter Lawrie (69) and Thomas Bjorn (66) finished tied for third at 14 under.
Daly, a former British Open champion, is playing in Europe for a month and hopes his play will continue to improve at the Italian Open.
"I've struck the ball pretty good and only made two long putts all week, but in the last two rounds I hit a lot (that) I thought I had made," he said.