News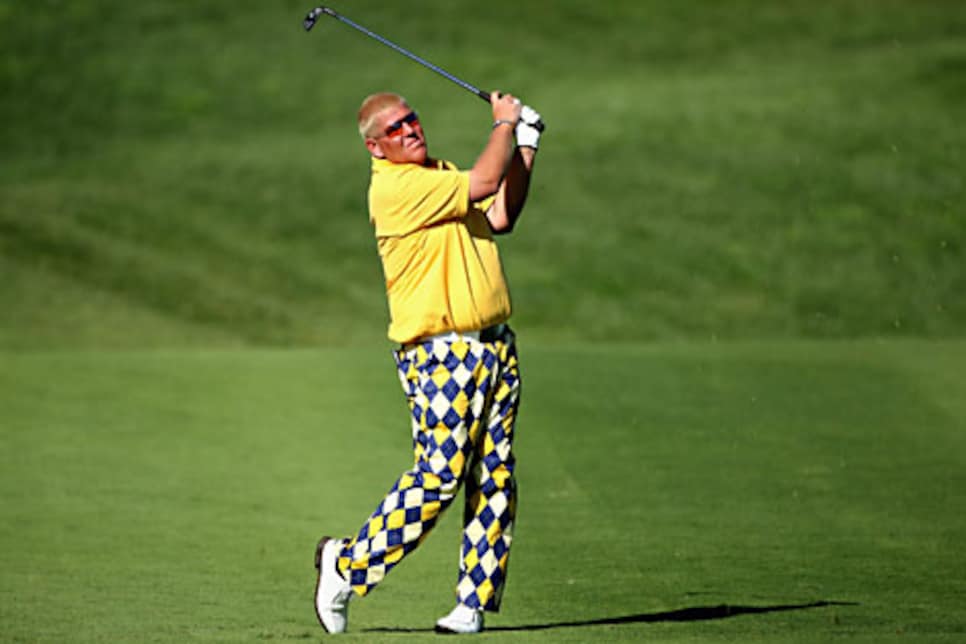 Because of his suspension from the PGA Tour, Daly has yet to make a United States start in 2009.
GIRONA, Spain (AP) -- John Daly continued his 2009 debut at the Spanish Open, shooting a 72 in the second round to sit 11 shots behind leader Thomas Levet.
The Frenchman had six birdies in a 5-under 67 Friday that left him at 13-under 131 on the Golf de Catalunya course
Levet had a two-stroke lead on first-round leader Soren Hansen. He had three birdies and an eagle, but ended with a 70 after a double-bogey on the final hole.
Ireland's Peter Lawrie, who won this European Tour event last year, shot a 66 and was three shots back in third.
Daly, who is still serving a six-month suspension from the PGA Tour, is tied for 36th.
European Ryder Cup captain Colin Montgomerie was in 146th place after an 81 that had seven bogeys and two double-bogeys.