News
Hansen Leads, Daly Under Par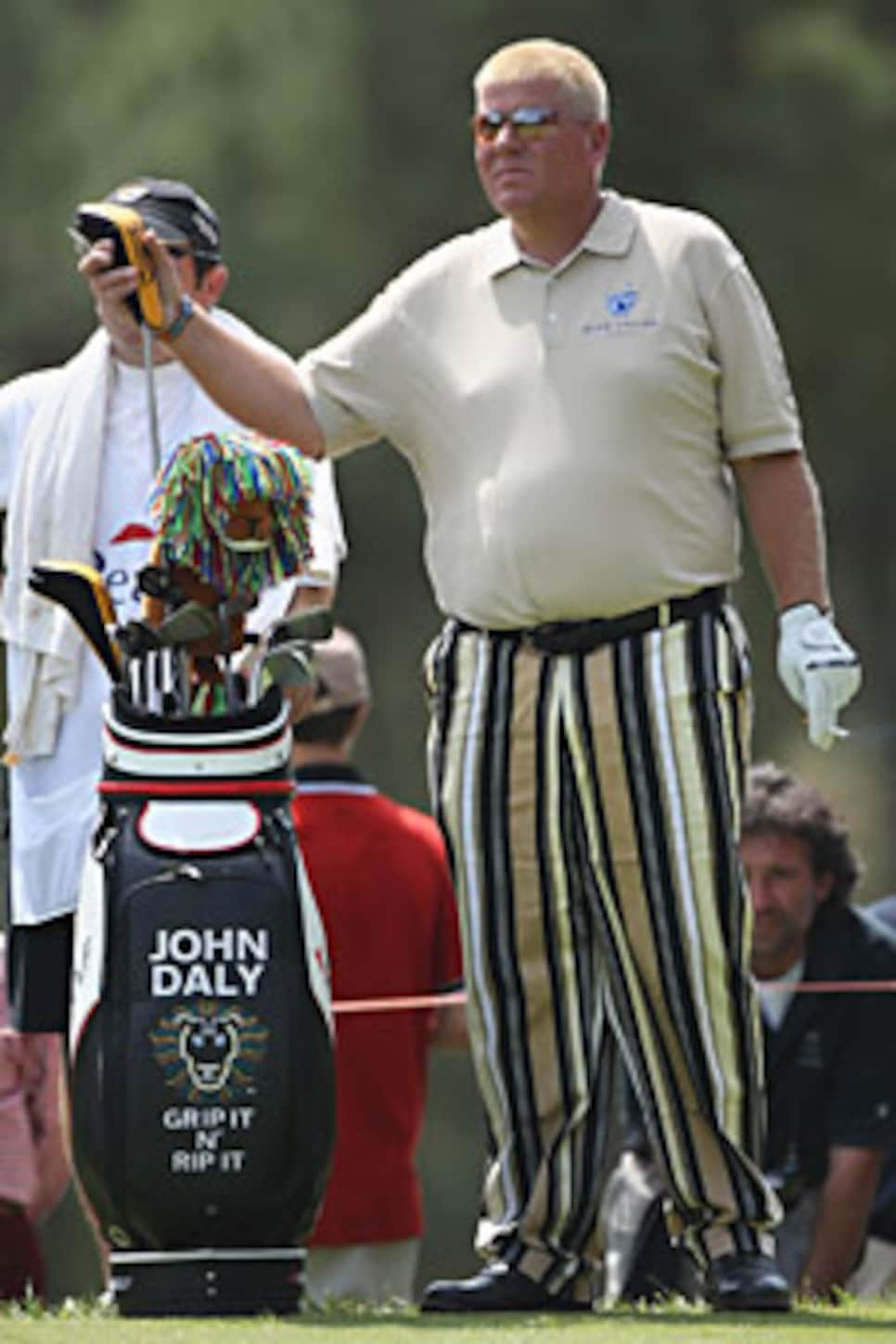 Daly's last appearance on the PGA Tour was October 2008. at a Las Vegas event.
GIRONA, Spain (AP) -- Coming back from a six-month PGA suspension, John Daly shot a 70 in the first round of the Spanish Open to trail leader Soren Hansen by seven strokes.
Hansen had nine birdies and an eagle at the PGA Golf de Catalunya course on Thursday to overcome an early double-bogey and lead Thomas Levet (64) by one. Jose Manuel Lara and Callum Macaulay were tied for third at 65.
Daly sported a slimmed down look and a new swing, but knew he was going to be rusty.
"I hit it pretty good but didn't make a lot of putts," the 43-year-old American said.
He is tied for 45th at the European Tour event.
Daly is playing for the first time this year. He said the PGA Tour suspended him for six months last November for conduct off the golf course, including one night in a North Carolina jail to get sober. The two-time major champion hopes to return to the PGA Tour in June.
Daly said his coach advised him to avoid setting any goals for this year.
"Just let it happen and try and work on the things," Daly said. "If I keep doing it and doing it, something good will happen."