Tribute
Dale Douglass, a PGA Tour Champions star and winner of the 1986 U.S. Senior Open, dies at 86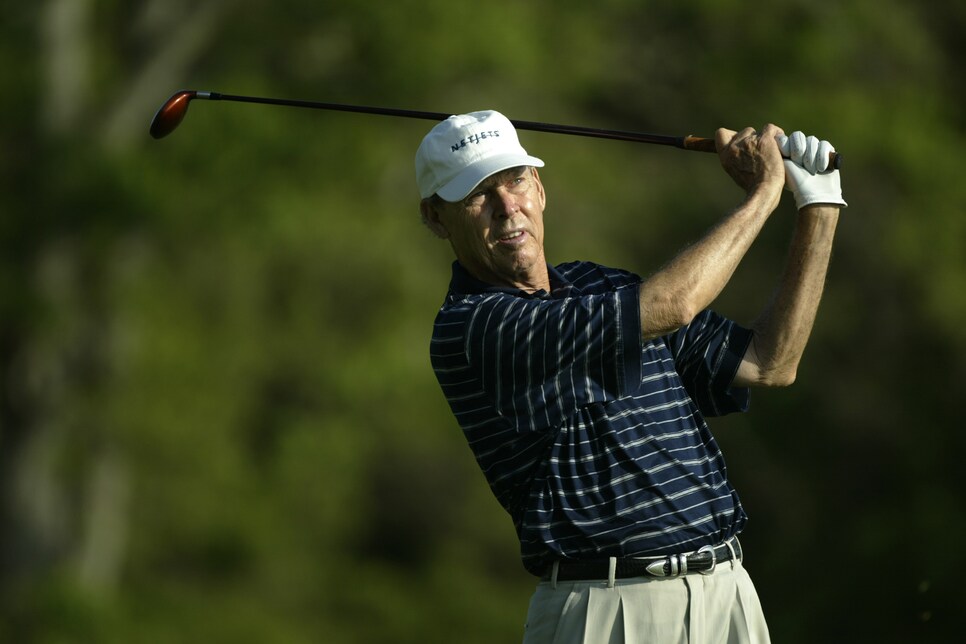 Dale Douglass, a moderately successful PGA Tour player who blossomed into a full-fledged star on the PGA Tour Champions, died on Wednesday in Scottsdale, Ariz. He was 86.
Douglass, a Colorado native and a member of the Colorado Sports Hall of Fame, won three times on the PGA Tour, twice in 1969 (Azalea Open Invitational and the Kemper Open) and once in 1970 (the Phoenix Open Invitational). He was a member of the victorious U.S. Ryder Cup team in 1969.
When he turned 50 in March 1986, Douglass immediately made an impact, finishing second in his senior tour debut and winning his next two starts. Later in the season, he won the U.S. Senior Open, beating Gary Player by a stroke at Scioto Country Club in Columbus, Ohio. All told, he won four tournaments in 1986, finished in the top 10 in 16 of 23 starts and finished third on the money list.
In 20 years of playing the senior tour full time, Douglass won 11 tournaments, tying him for 26th most senior victories.
Douglass was born in Wewoka, Okla., but moved to Fort Morgan, Colo., with his family when he was 15. He eventually played golf at the University of Colorado, turned professional in 1960 and joined the PGA Tour full-time in 1965.
"Dale was so very proud of being from Fort Morgan and the University of Colorado," Hale Irwin, a fellow Coloradoan, said in a story on the university's website. "He wore the school colors proudly. Personally, I've lost a close friend I've had for some 57 years. More importantly, golf has lost a real gentleman and a man who really championed golf throughout the country. He did so much for a lot of people, particularly in Colorado. There was never a bad word you heard from anyone about Dale Douglass."