The Loop
Scotty Wood and his wife, Stephanie English both aced the sixth hole at Conway Farms in Lake Forest, Ill., on Wednesday. Stephanie, playing in Ladies Day, used a 7-iron for the 95-yard shot from the forward tee. Her husband, two hours later, in a match with friends, needed a 23-degree hybrid for his 195-yard shot from the blue tee. Both had sworn witnesses, according to Bret Feaster, an intern in the Conway Farms pro shop from Ferris State in Michigan.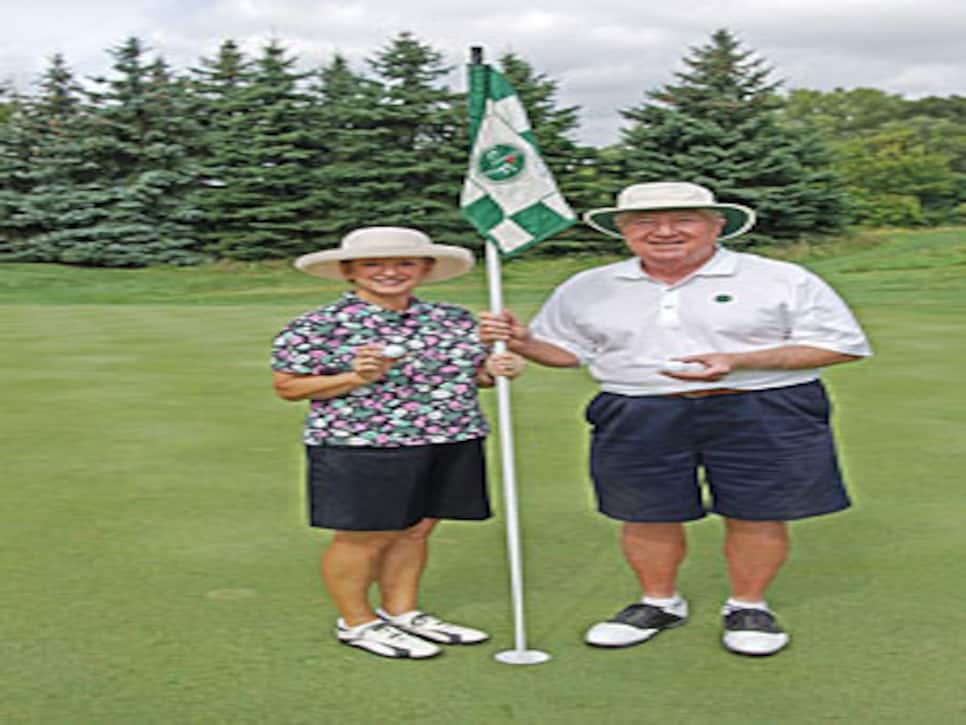 Wood, a Golf Digest course rating panelist, called to report the exciting news. The pros at Conway Farms told him the odds were in the millions-to-one. They weren't far off. Odds maker, Dr. Francis Scheid, calculated in an article that appeared in the September 2005 issue of Golf Digest, that "Two average players, same foursome, acing same hole the odds would be 17 million to 1." This wasn't quite how it happened for the Woods, but close.
Cliff Schrock, editor of the Golf Digest Resource Center, came up with information regarding a husband and wife making an ace on the same hole on the same day in different groups.
"It's amazing how many times people who do extraordinary things on the golf
course find out that they aren't unique in their feat. As special as their
achievement is, most times they've been done before. In this case, we have record of it happening seven other times. The first one we have on file took place July 21, 1966, with Harold and Virginia Leyes at Morris Park Country Club in South Bend, Ind. Another oddity for them was that Harold had a gross score of 76 and Virginia had a net 76."
And Schrock thinks Stephanie and Scotty's achievement would be less than 17 million-to-1 because it is probably harder to have two aces in the same group on the same hole. He figures, it's more like 15 or 16 million to one. And adds, "Whatever the odds, they beat the long ones."